Greens senator Scott Ludlam has sensationally resigned from federal parliament, after discovering he is a dual citizen of Australia and New Zealand, and therefore ineligible to hold office.
Ludlam released a statement on Twitter on Friday afternoon, saying he had "recently discovered" he still held New Zealand citizenship. He told a press conference that he was born in NZ, left the country at age three, and moved to Australia at age nine.
"Recently, as about a week ago or so, it was brought to my attention that I hold dual citizenship nationality of Australia and New Zealand. Under section 44 of the constitution that makes me ineligible to hold elected office in the Federal Parliament," Ludlam told a press conference in Perth.
"I apologise for this. This is an oversight that was avoidable and it is something I should have fixed up in 2006 when I first nominated. I have no wish to draw out legal uncertainty or create any kind of lengthy dispute, particularly when that section of the constitution is so clear. I am resigning as a Senator for WA and Co-Deputy Leader of the Australian Greens effective today."
Ludlam was first elected to parliament in 2006, and has since been re-elected twice, meaning there were three elections in which he was ineligible to stand. He is the third member of the 2016 Senate to have had their election ruled ineligible, after Bob Day and Rod Culleton were barred last year.
The Greens senator said he was unaware that he still held New Zealand citizenship, putting it down to a simple mistake.
"I was naturalised [to Australia] in my mid-teens. At that point I thought you leave New Zealand citizenship behind. That is an avoidable oversight 10 years ago, that is something that it is entirely my responsibility," he said.
Day and Culleton were initially open to pursuit by the federal government to have their salaries and entitlements paid back, but those men were eventually given leeway by the government and were not required to pay those funds back. Ludlam said he hoped he would be given the same dispensation.
"We will petition them if they come after us for the kind of relief that was offered to senators Day and Culleton," he said.
Ludlam's Greens colleagues paid tribute to him on Twitter.
Greens leader Richard Di Natale said he was "devastated" by the news.
"Scott's decision today to deal with this issue directly and immediately shows his absolute integrity and character. As a colleague, Scott has been an outstanding member of the Parliament and of the Greens. He has been a strong representative for the people of WA and the nation on a range of issues from the anti-nukes movement, digital rights, housing and homelessness and so many others," he said in a statement.
"In the coming days and weeks we will finalise what this means in terms of Scott's vacated seat. In the meantime, let's reflect on the tremendous contribution that Scott has made to this nation and to the Greens."
Click below to follow HuffPost Australia Politics on Facebook!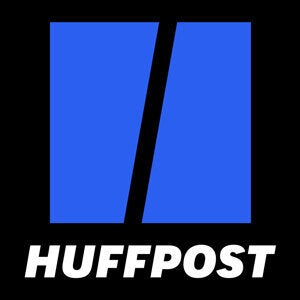 ALSO ON HUFFPOST AUSTRALIA