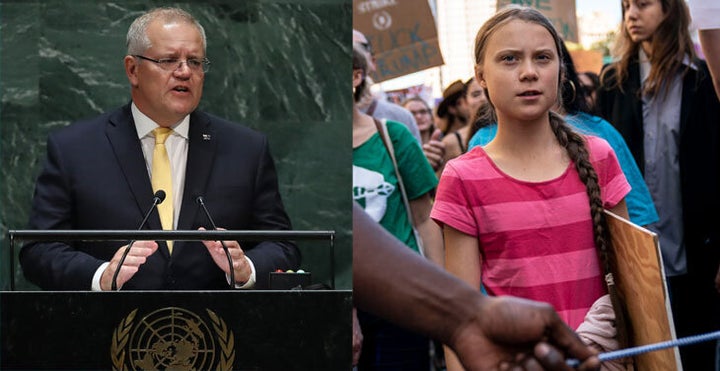 Scott Morrison has defended Australia's record on the environment and suggested children should leave it to adults to sort out the global climate change crisis.
In the wake of an impassioned speech by Swedish climate activist Greta Thunberg this week, in which the 16-year-old shamed world leaders for failing to take action, the PM claimed activists had spread "completely false" reports about Australia's efforts on climate change.
In New York to address the UN general assembly, Morrison said children had a right "to their optimism", and that the anxieties of young people about the environment were being exploited.
"Above all, we must let our children be children, let our kids be kids, let our teenagers be teenagers while we do the work positively together to deliver the practical solutions for them and their future," Morrison told the UN.
However activists labelled the speech "long on spin and short on fact".
"Scott Morrison's speech and his claim that Australia was doing enough on climate change was colossal bullshit," said Climate Council CEO Amanda McKenzie.
"Mr Morrison told the United Nations that our children have a right to optimism. Perhaps they would feel more optimistic if he started to take the problem of climate change seriously."
In the same speech the PM highlighted Australia's achievements on combating plastic pollution and reducing greenhouse emissions.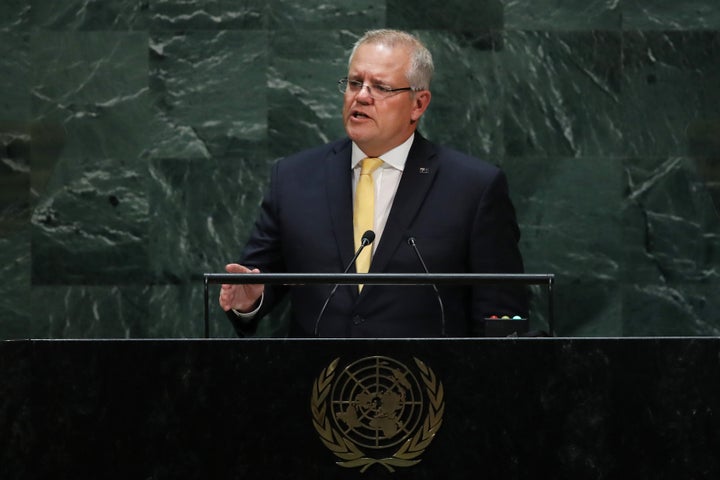 "Australia will ban exports of waste plastic, paper, glass and tires, and we anticipate that starting in 2020. That's about 1.4 million tons of potent recyclable material.
"By 2020 Australia will have overachieved on our Kyoto commitments, reducing our greenhouse gas emissions by 367 million tons more than required to meet our 2020 Kyoto target," he said.
"Our latest estimates show that both emissions per person and the emissions intensity of our economy are at their lowest level in 29 years."
Morrison added this is a "credible, fair, responsible and achievable" contribution to global climate change action.
Greens MP Adam Bandt said Morrison's speech "showed off his climate crimes," adding: "Donald Trump appears to be rubbing off on our Prime Minister in all the worst ways, as he cries 'fake news' instead of admitting our pollution is rising.
"If Scott Morrison wants Australian kids to feel less anxious, he should start showing some leadership and come up with a plan to phase out coal."
Without mentioning Greta Thunberg's name, Morrison appeared to take aim at the activist and the recent global climate strikes.
"We must respect and harness the passion and aspiration of our younger generations, rather than allow others to compound or, worse, facelessly exploit their anxiety for their own agendas," he said.
Thunberg, who delivered an emotional speech to world leaders at a UN climate summit earlier this week, gained international attention last year by taking time off school to demonstrate outside Swedish parliament about the lack of action to combat climate change.
Inspired by her weekly protest, millions of young people rallied around the globe last Friday to put pressure on governments to act.
Morrison also received some feedback on social media after his comments in New York.