As citizenship provisions in the federal constitution cast a black cloud over five current and former members of the Australian parliament, a Sydney barrister claims a strict reading of the controversial section 44 means every politician -- indeed, every single citizen of the country -- may be disqualified from serving.
This week it's deputy Prime Minister Barnaby Joyce, until Tuesday a dual citizen of New Zealand, who is making headlines over his eligibility to sit in parliament, but the constitutional crisis has also engulfed former resources minister Matt Canavan and One Nation senator Malcolm Roberts.
Add to that list Greens senators Scott Ludlam and Larissa Waters, who immediately resigned from parliament upon discovering their previously-unknown Kiwi and Canadian citizenships, sparking this entire spotlight on section 44 of the constitution, which states that anybody "under any acknowledgment of allegiance, obedience, or adherence to a foreign power, or is a subject or a citizen or entitled to the rights or privileges of a subject or a citizen of a foreign power" would be disqualified from entering federal parliament (read more on section 44, and why it exists, here)
In a blog for HuffPost Australia Sydney barrister Robert Angyal shared his own reading of the law, which he claims actually rules out every single citizen of Australia from serving in parliament. Angyal said the laws of other countries may play havoc with section 44, and that the broad nature of the section could rule out huge swathes of the population from being eligible for election -- an argument the government has used to defend Joyce and Canavan.
"Under recent and little-noticed changes to New Zealand law, Australian citizens now don't need a visa to live, study or work in the Land of the Long White Cloud. That's right: Any Australian citizen is entitled to live, study and work there," Angyal said.
"That means we're ALL entitled to the rights and privileges of a subject of New Zealand -- not a citizen, with the attached rights and privileges such as voting -- but to be a subject of that country, living there, subject to New Zealand law, working or studying. And there's no doubt that New Zealand is a foreign power."
Angyal argued that under this New Zealand offer, and other such laws in other countries around the world, all Australian citizens are inadvertently in breach of section 44.
"You don't have to have the rights and privileges of a subject of a foreign power -- you just have to be entitled to those rights and privileges," Angyal wrote.
"New Zealand law has made every Australian citizen incapable of being elected to, or serving in, the Australian Parliament. It's not just Barnaby Joyce: It's everyone!"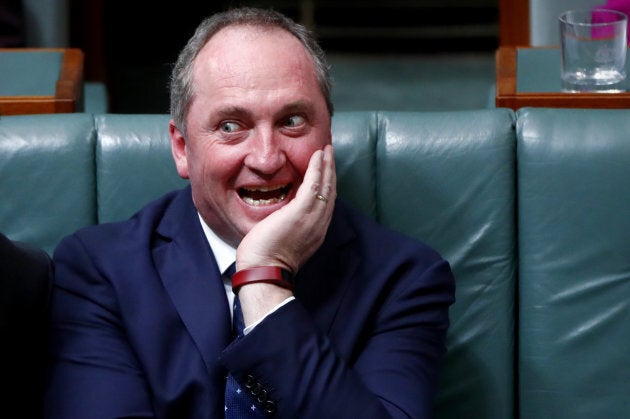 Angyal told HuffPost Australia that the wording of section 44 meant Australians were essentially "being held hostage" to the changing citizenship laws of foreign countries.
"That seems a very strange result. I started thinking about this in a tongue-in-cheek way but the more I thought it, the less tongue-in-cheek it became," he said.
"It's a very difficult section to interpret and be sure you're interpreting it right. That's why the High Court's will be so important for these people heading there. This is at least one plausible interpretation of the section."
On Tuesday, however, Prime Minister Malcolm Turnbull argued against a literal reading of section 44. In a recent interview, before his Kiwi citizenship came to light, Joyce said "you can't be a member of Parliament and have dual citizenship. It's black and white". In defending Joyce, Turnbull -- himself a former barrister -- claimed the section was not meant to be interpreted so bluntly.
"The High Court has made it very clear in a number of cases that section 44 cannot be read literally and has to be read in accordance with its purpose and its intent, and there are limitations to its scope," he told Question Time on Tuesday.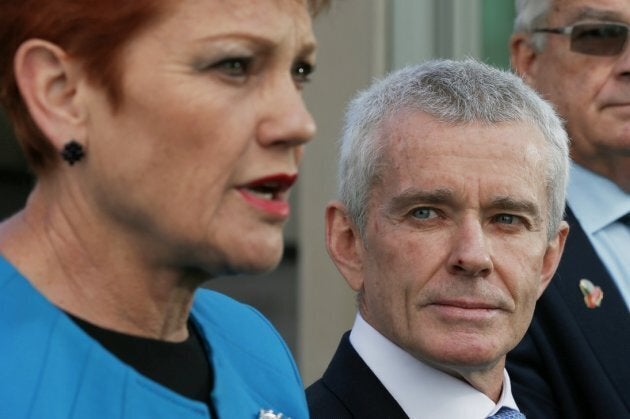 Government frontbencher Christopher Pyne has also addressed the very basis of Angyal's claim, that the changing laws of foreign countries could exclude sitting politicians from serving on citizenship grounds, in an interview last month regarding the Canavan case.
"On that basis Kim Jong-un could make us all citizens of North Korea and we'd all have to resign," Pyne joked on Today.
Australia is today one of the most successful multicultural countries in the world, with the 2016 census reporting 49 percent of all Australians were either born overseas or had at least one parent who was born. Angyal said this statistic showed how section 44 was a relic of a bygone age.
"I think there will be quite an appetite for amending the section, after what has been happening. The census showed a very high proportion of Australians have a foreign parent, so with potentially more than half not eligible to run for parliament, that's just ridiculous," he said.
"It helps to think about how the world was when the section was written. It was mostly the Commonwealth, everyone was a subject of the Queen so far less potential for being subject to a foreign power because everyone was subject to the same queen. That has all changed. The world has changed but the constitution hasn't."
Read Angyal's full blog here.