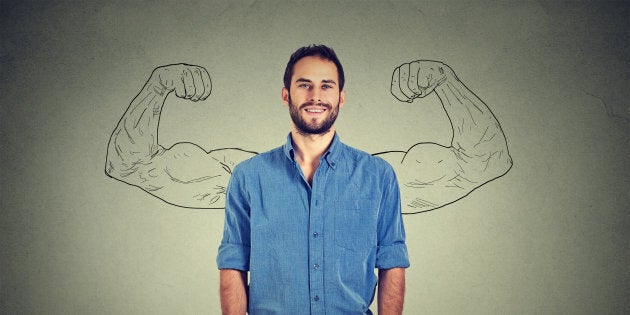 Societal notions of what it means to be a man are changing. And yet a young man in 2017 is growing up with an innate desire to present as stoic and strong. He is used to solving problems for himself, not wanting to show sign of weakness, nor wear his heart on his sleeve.
Beneath this facade, the propensity to take charge of his own feats renders him less likely to reach out for help -- and more vulnerable to thoughts of killing himself.
The number one way an Australian man aged between 15 and 44 loses his life is by suicide.
For the first time, Australian researchers have linked what underpins male stoicism with suicidal thinking.
A large-scale empirical study has shown those men with a strong sense of self-reliance, a trait traditionally associated with maleness, are at a greater risk of taking their own lives.
"There are certainly multiple masculinities, and men view themselves in different ways. But it is fair to say that there still is this traditionally-held, dominant view of what it is to be a man and that is being self-reliant ... a risk-taker," lead researcher Professor Jane Pirkis from the University of Melbourne's Centre of Mental Health told The Huffington Post Australia.
"And this may be putting men at risk."
Lead researcher Pirkis has been studying suicide prevention for decades. Also involved in the ABC's 'Man Up' documentary exploring male suicide in 2016, she said the new findings shed more insight into how notions of masculinity play a part.
"The starting point for this was the high male suicide rate. Three quarters of all suicides are by men," Pirkis said.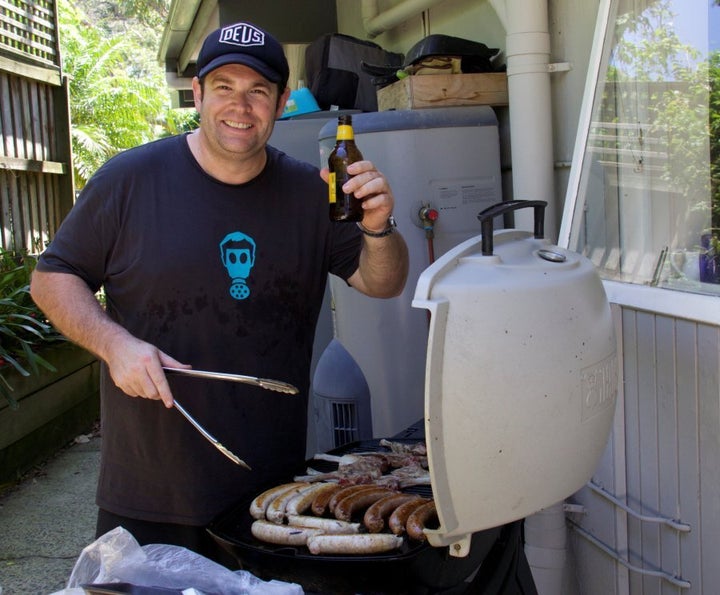 "People have put forward all sorts of explanations as to why men dominate the statistics but they are fairly blunt explanations -- for example, men use more violent means or men are more likely to have drug and alcohol issues. We wanted to delve further and see if there was something more qualitative about being a man that might be putting men at risk."
Tass Mousaferiadis, an independent men's health consultant and former Men's Program leader at BeyondBlue, joined Pirkis in her research.
"In many respects, men's sense of self can act as a barrier towards help-seeking. Ultimately, what we are trying to achieve here is early help-seeking to try to prevent depression, anxiety and suicide," Mousaferiadis told Huffpost Australia.
To know that this insight might help us to think about how we might engage with men, plan and deliver targeted services is incredibly important. Tass Mousaferiadis
Researchers analysed data from 14,000 members of the Ten to Men cohort who were asked to respond to two separate questionnaires -- a standardised 'Patient Health' survey on suicidal thinking and the 'Conformity to Masculine Norms Inventory' that unpacks traditionally-held male norms.
Among 11 norms were men's attitudes to work, dominance, risk-taking, heterosexual presentation, emotional control, self-reliance and attitudes to violence. Questions asked about self-reliance related to help-seeking behaviours.
"There's certainly no perfect instrument to assess masculinity. However, self-reliance was the single norm that stood out -- it was by far the strongest correlation," Pirkis said.
Unpacking self-reliance
For Mousaferiadis, self-reliance is derived from men assuming the role of "a provider and a doer".
"It probably means a man is going to think that he can do things on his own. He will probably avoid engaging with health providers and other community services because he will want to tough it out," Mousaferiadis said.
It is also counter intuitive, explains Pirkis.
"You would think self-reliance would be a great quality -- and in some cases, it can be positive and adaptive. This aligns more closely with resilience," Pirkis said.
"If a man is used to solving problems for himself and doesn't want to appear weak, it makes sense that if he's not travelling well, he won't reach out. And it's a double whammy: if you're used to being a problem-solver and then you find yourself in a position where you're unable to do so, you can see how that would play out as well.
"Self-reliance is not only a trait that men have in lesser or greater degrees -- women do, too. But again, the typical person on the street is conditioned to see this as a male trait."
Changing attitudes
When Mousferiadis shared his research with his family, he received a poignant -- yet all too common -- response.
"Two of my brothers saw it. One of them shared it straight away, the other came to me and told me that he knew of three men who had committed suicide in the last five weeks. One was his GP's eldest son, aged 19, one was a personal friend, aged 50, and the third was a business colleague in his early 60's. The latter had serious financial issues, the middle one had a relationship break down and I know nothing of the young man.

"He thanked me for talking about it. And he shared his concern for other people in his life, wondering whether they too were thinking about suicide.

"I told him that the best thing he could do is to have a conversation with them. If, for whatever reason, you think that someone may be contemplating suicide, or appear to be doing it tough, just ask. It may be enough to act as a catalyst to interrupt the suicide."
A similar response amounted from Man Up.
Pirkis and her team completed a randomised control trial by getting 167 men to watch the show, and 167 men to watch an unrelated documentary. One month later, 84 percent of men who had watched Man Up reported a positive change, and 71 percent said they'd feel more confident reaching out to seek help.
Pirkis is a firm believer in the use of such population-based suicide prevention messages.
"These are important because we know that men are less likely to seek help. You're not always going to have the opportunity to address this in a clinical setting because a lot of men are just not getting there," Pirkis said.
But of course, the problem amasses to much more than a television show.
"Things have changed and there are multiple masculinities and ways that boys are being brought up. But if it is still the case that we are telling them to toughen up, I think society has a responsibility to really think about that."
Transitioning approaches to mental health policy
For Pirkis and Mousaferiadis, the findings provide an opportunity to consider the current barriers to help-seeking and how to better deliver targeted mental health services to men.
"I think we need to act on a range of levels. We need to understand it more and that means more research. We also need to think about how we engage with men in a range of place-based settings," Mousaferiadis said.
We have a lot more work to do in this space. The fact that we don't have a men's health policy is a vacuum.Tass Mousaferiadis
"When we have this conversation with service providers, the first thing that comes to mind is running services out of garages or pubs. Whilst there are some template approaches that apply to all men, we need to think about sub populations," Mousaferiadis said.
"Older men are much more likely to use non-digital sources to gather information whereas young men will probably never pick up a piece of paper."
Of similar importance is having more men delivering services -- and at suitable times.
"Delivering services outside of business hours is a barrier. Most men aren't going to come to their employer about this -- that is a demonstration that something is wrong and there is stigma attached to that," Mousaferiadis said.
"This is a very ripe area and it is ready for a lot more work. There are few specialist male services around the country and the fact that we don't have a men's health policy is a vacuum ... I think we need more leadership in this space."
If you need help in a crisis, call Lifeline on 13 11 14. For further information about depression contact beyondBlue on 1300224636 or talk to your GP, local health professional or someone you trust.
ALSO ON HUFFPOST AUSTRALIA