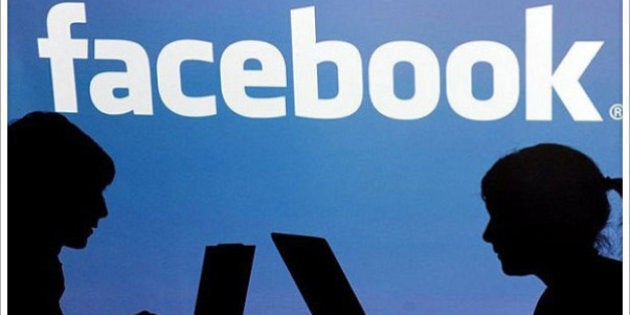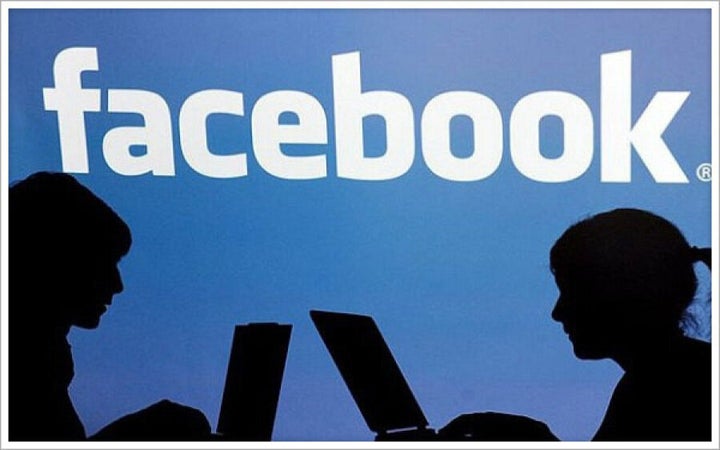 When 24-year-old Josh* was offered $5000 for his Facebook page, he was conflicted.
"I didn't want to sell it but I just finished my degree and I want to travel. I could do with the money," the Melbourne man told The Huffington Post Australia.
He has blown the lid off a rarely spoken about, but fast-growing, corner of online marketing -- businesses piggy-backing off the popularity of organically grown social media brands, buying up popular pages and turning them into another avenue of promotion and advertising.
"This guy has broken the code. He's broken the rules," said Dr Nicholas Carah, a social media expert at the University of Queensland, with a touch of admiration in his voice.
Josh runs the popular Facebook humour page Shit Memes, where he posts numerous funny, silly or plain weird images each day to his 70,000 followers. Many of the images are spoofs of widely-shared internet memes, or poke fun at Australian culture -- Australian Idol alumnae Guy Sebastian, Shannon Noll and Anthony Callea are common targets.
On December 10, Josh published one of the only serious messages he had ever posted to the page, telling followers he had been offered $5000 to sell the page in a Facebook message from an anonymous person. He said the person claimed to represent a small business looking to attract more views to their news website.
"I said I wouldn't sell the page and they agreed that I could keep control of it but I would have to post ads five times a day for six months," Josh wrote in a message to followers.
"This means that after that six months I could come back to posting my usual shit and we could all be friends again but I feel so gross and dirty agreeing to do it because I f***ing hate that shit popping up in my news feed."
Speaking to HuffPost Australia, Josh said it wasn't the first time businesses had come sniffing around his page.
"I would have approached by businesses maybe 10 to 15 times. It started happening when the page got to 20,000 likes. The offers are usually pretty low but the page has grown in popularity and its reach has gotten bigger," he said.
"I was approached by a betting company about six months ago that wanted me to post some stuff about an online gambling group. They offered me $20 for everyone that joined the page."
"It usually comes from people sending messages from fake, stock-standard accounts, an account created purely to message other pages with propositions."
---------------------------------------------------
Jordan Gerada, a Sydney man who runs another popular Facebook page called Western Sydney Starter Packs, said he had fielded similar offers from businesses looking to buy his page or pay him to promote their products.
Gerada told HuffPost Australia his biggest offer was from an American e-books company, who wanted to buy his page for around $9000 just three months after he started the page.
"They just wanted to spam the page with their ads. I don't know how it would have worked because we didn't take it too far. I couldn't let it go, they would have ruined the page," Gerada told HuffPost Australia.
"[Western Sydney Starter Packs] didn't even have that big of a following at the time."
He claims he has also been approached by an up-and-coming Australian brand, who wanted him to sign a contract where he would be paid to post links to their work twice a month.
Carah, who has done extensive research into how brands use social media, says this practice of businesses looking to gobble up or leverage the fan base of popular pages is growing fast. He said rather than buying regular ads or promoting their own posts on Facebook or other platforms, businesses are looking to cash in on the cultural credibility and popularity of other pages or personalities.
"On Instagram they're called 'instafamous,' they're also called influencers. I call them cultural intermediaries, people who have amassed their own audience," he told HuffPost Australia.
"Brands see them as a point of leveraging. [The pages] have an ability to create engagement and people are paying attention. Some people know what they have is valuable and sell it, some are less savvy and do it for fun or brands will pay them in gifts or small amounts of cash. You could call it an informal economy around these platforms."
Carah said the size of this "informal economy" was unknown, as most influencers rarely discussed any arrangements they make with businesses -- making the case of Shit Memes a rare example of exposing the business arrangements on social media.
"It's absolutely getting bigger. If we're talking major brands, they'd be doing both [regular ads and paying influencers] simultaneously. There is an emergence of an agency between marketing and social media agency, who keep a roster of people with big followings, to act as a go-between for big brands and influencers," he said.
"It's about working out who is happy to do this quietly. This guy has broken the code, he's broken the rules."
"Nobody knows how much money is changing hands. You'd be shocked to find that out. Nobody knows how big this industry is."
Josh was more blunt in his assessment of how the practice is affecting Facebook.
"It's ruining Facebook. Most of the stuff you see now is utter garbage. Everyone says it," he said.
---------------------------------------------------
Josh decided not to sell his page, but in the wake of his Facebook post detailing the proposed deal, he said he had received messages from fellow Facebook page administrators who had sold their own pages previously. Josh said he couldn't stand to see the page he created filled up with advertising spam, but understood why other page administrators would have taken the money.
"I definitely don't condemn other pages that do it. Doing this is fun, but also it can be really tedious -- you get a lot of people saying cruel things sometimes, so if you're in the wrong mood and someone says something, it can hit you and make you wonder why you're doing it. If someone is offering you money for something you don't enjoy anymore, why not sell it?" he said.
"I like having this platform where I can post the stupid things that come into my head. The page and this community around it has been built around this stupid sense of humour of mine. I'm not super materialistic, so when it comes to money, $5000 is amazing -- but when I spend it, I wouldn't have have this cool thing I used to have. I didn't want to be one of those pages."
Gerada expressed similar thoughts.
"I've noticed other pages that post ads. Followers give them a lot of crap about it, but I'm sure it's working for them.
As someone who doesn't have the page, you might think "why do it? You'll ruin it." But for me, I don't see much wrong with it," he said.
"When a page gets popular, that is one of the benefits that goes with it. It is starting to become a big thing, when a page gets big then you get paid. As long as you keep doing what you started, there's not much wrong with it."
Carah said the trend of companies buying social media pages or paying the page's owners will become more common, as our lives become ever more entwined with social media and as traditional ideas of "selling out" dissolve.
"This new generation don't see it as selling out. I've spoken to influencers and the target market, everyone knows about it. When they see the influencer on their page drinking some new coconut water, they know she got it for free to put it on her page. It's coming out in the open now," he said.
"You'll see more of this. Platforms might work out ways of better giving access to influencers, to work out a way to build that into their ad models."
* - Josh asked we didn't print his surname