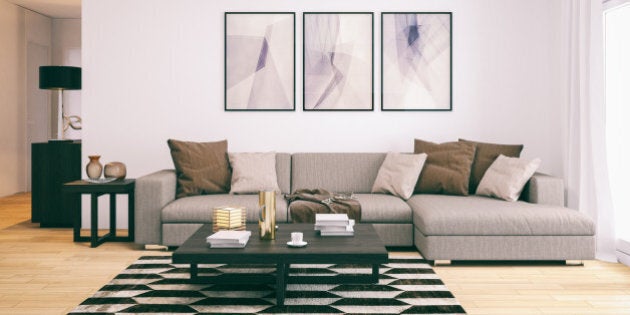 Fewer things are more exhausting than the Saturday hunt when you're looking to buy a new home. Though one that makes the list might be prepping your place for open inspections (every damn weekend) when your property is on the market.
As if strangers traipsing in and out isn't enough, you basically need to live in a perpetual state of 'display home' and let's face it, nobody's house actually looks like the pages of Vogue Living all the time.
"It's one thing to get your home ready for professional photos, but what happens when the agent calls and he has a buyer coming? The secret to having your occupied home-for-sale ready in one hour is to plan ahead," Tracey McLeod, Owner of Showhomes and Presentation Sells told The Huffington Post Australia.
First of all, McLeod suggests employing the three month rule.
"In nature, three months is one season. In your home for sale, only keep out one season of clothes, bed linen, and toys. Everything that won't be used in one season can be packed away beforehand. For those with kids, try to involve them in this process so it isn't such a shock for them. Ask each child to choose what toys, books and clothes they can't live without for the next three months and then pack the rest away."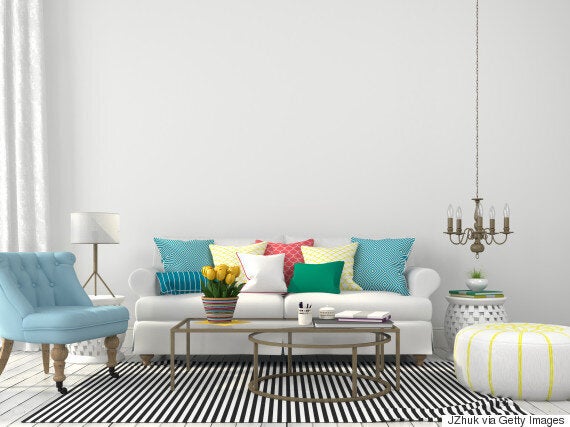 It's also wise to pack away a large portion of your home before even putting it on the market. Just think, when it's time to move out half of the hard work will be done!
"Pack up early in the home selling process, rather than later. Have only two-thirds to three-quarters or less if possible on the shelves in your cupboards, wardrobes, and pantry, and have items neatly stacked. If you can't store boxes off site, neatly label and stack them in the garage."
"Designate a cupboard shelf or storage box for each child to store their must-have items. Before bedtime, everything must go back into storage. This simple rule makes it much easier to clear living areas of toys, books, and other items in just a few minutes," McLeod said.
Regardless of age, the same rule can be applied to adults and the area they are most likely to leave messy -- the desk.
"Create a 'working' documents cupboard or container and place unused files and paperwork into storage. Clear your desk and put all paperwork in the cupboard by 8pm. If they're confidential papers, safeguard your privacy by storing them under lock and key during open for inspection viewings. Plastic containers also work but don't keep them out on display -- store them in the garage or in the back of your car during inspections."
It's also a good idea to take your own photos after the professional ones have been done as a quick visual reference to remind you of what the place looked like (and what the arriving viewers are expecting to see).
"Take photos of your freshly styled home after the professional photos have been taken. Focus on living areas and bedrooms where accessories and scatter cushions are likely to be moved between viewings. Now that you have a photo of each room you can use it as a quick reference to see where everything should go before a viewing," McLeod said.
"Ideally, 'for show' cushions should only be displayed for a private viewing or open home, so they don't get dirty or wrecked from overuse. Place 'for show' doonas or bedspreads, throws and scatter cushions in a bag, preferably one for each room, and store them in a cupboard, the garage or spare room when not in use. To make recreating the look easier and quicker, attach a photo of the styled room to the bag."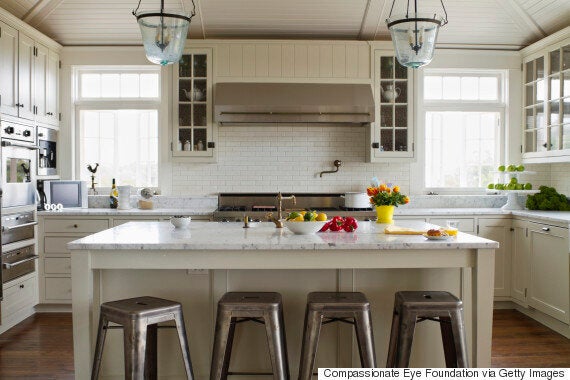 McLeod offers the following checklist room by room, when prepping for an open home:
First impressions are crucial. Does your entry-way look clean, clear, friendly and inviting?
If you have used your styled photos as a guide, this will be quick and easy. If necessary, use a clean, soft broom to sweep the carpets, in heavy traffic areas, so the pile goes in one direction.
The floor and bench tops need to be clear and clean. Make sure appliances and cupboard doors are free of fingerprints and stickiness. Empty the bins and remove food items from view.
Don't over-stage the dining table, a tall ornament or vase of flowers will make it much quicker to prepare than a full dining set.
Cover your current doonas and pillows under 'show' doonas, bedspreads and pillows. That way you don't have to make the bed from scratch each time. Doona inserts and pillows can be bought cheaply.
Freshen towels, put the toilet seat down and empty all bins. Keep personal toiletries in a plastic tray, which can easily be put away in the cupboard.
A heavy use room like the rumpus or games room should be styled simply while your home is on the market to ensure a quick and easy tidy up.
Clean and simple always wins the day. Animal bowls and litter should be put away.
If necessary, pack boxes neatly in a designated part of the garage so prospective buyers can still see the majority of the floor space.
Blinds, Curtains, and Lights
Open all blinds and curtains, and turn on the lights before viewing.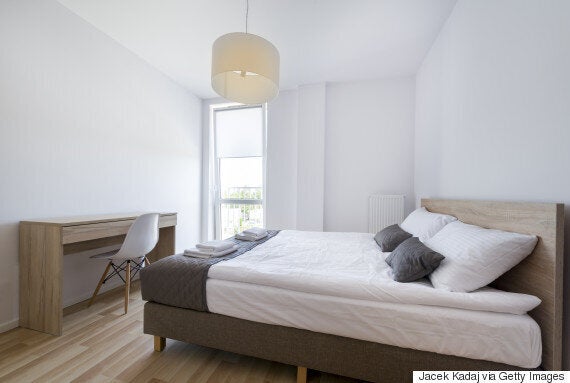 Then, get the hell outta there.
"Once the prep is complete, it's time for you, your family and pets to leave the home before prospective buyers arrive. As tempting as it can be to stay during the viewing, 'at home' owners make it uncomfortable for prospective buyers to inspect a properly and it can cost you dearly," Mcleod said.
Popular in the Community