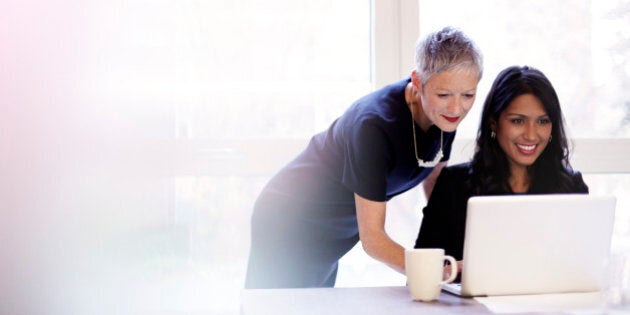 Older entrepreneurs are proving to be the fastest growing segment of new business owners in Australia, with almost 35 percent of all new businesses consisting of 'seniorpreneur' start-ups.
However, there is evidence to suggest that these new ventures often take the form of self-employment as a way out of unemployment, according to Dr Ruth Williams from the Melbourne School of Population and Global Health.
"Age discrimination unfortunately has been a barrier for them entering in mainstream employment," Williams told The Huffington Post Australia.
"Because of that, this is the only alternative for them to remain employed or to have an income."
Williams believes that age discrimination is rampant in Australia, with research showing that a quarter of job seekers aged 45 to 64 remain, on average, unemployed for more than a year, compared with only 15 percent of those aged 44 or younger.
The findings are discouraging given that a new survey released by the Australian Bureau of Statistics in March, showed that Australians aged 45 and over are intending to work longer than they ever have before.
"People are expecting they will be working longer," Williams said.
"Either financially having to work longer because they don't have enough super but also socially, as a social contribution wanting to give back and being engaged in something productive."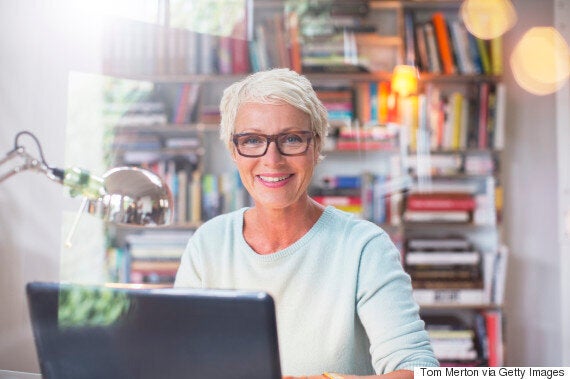 The average age of the seniorpreneur is 57, dispelling the stereotype of an entrepreneur being a young male who is also a tech-savvy risk taker.
"They have the financial capital behind them, they've had the opportunity over the years to accumulate more financial capital to more comfortably go into start-ups," Williams said.
"They have often had a lot of experience, knowledge and skill that they can bring to a start-up [and] have the depth and breadth of professional contacts to draw on."
Paula McInerney, 58, and her husband Gordon, 60, started their travel blog, Contented Traveller, three years ago and have since featured in USA Today as one of their top travel writing couples.
"We both came from long term corporate careers and loved them – it's not as though we were trying to escape but it was time for us to have a change," Paula told HuffPost Australia.
"I don't go into anything where I don't want to succeed. I entered the field wanting to do extremely well as quickly as we should."
McInerney worked for 32 years as a teacher before retiring to dedicate her time to Contented Traveller and now works between 14 and 15 hours a day.
"We're exhausted all the time but not in a bad way, we get up excited every day," she said.
"I don't think age should be a barrier, I think perhaps it is for some people. I think you do have to have some guts to do it…and make it happen.
"It's been one of the steepest learning curves in our lives -- but that's a good thing."
Williams believes that there needs to be more support for seniorpreneurs to assist them in their business endeavours.
"There's much more support for younger people hoping to make their own start-up but as far as seniorpreneurs, I think they are being left in the dark mainly because they do have financial capital behind them so they aren't seen as being in need of financial help," she said.
"Many people are of the opinion that seniorpreneurs are more at risk because if they do fail they don't have the same opportunity as young people to recoup their loss."
Suggestions included subsidised education, encouragement of mentorships and the provision of programs and tax incentives for seniorpreneur start-ups.