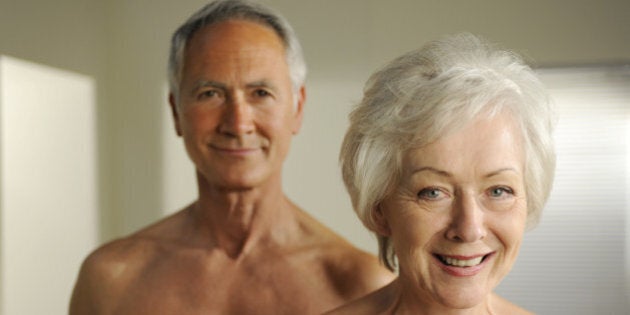 Whether we like talking about it or not, sex worker Saul Isbister says older people are having sex.
He is part of a conference breaking down taboos about sex, dementia, consent and ageing with the likes of sex expert Dr Rosie King and author Kaz Cooke.
Isbister said it was a common misconception that old people didn't want sex.
"Over time, people's sexual function does change but it just creates the opportunity to become more creative in the ways that they approach sex," Isbister said.
"It's not always about penetration or maintaining high levels of arousal.
"So many activities are beneficial to people, even just being naked together with someone enjoying each other's company is acknowledging someone as a sexual being, that expression is very important."
"It's an area that is very complex and the important thing to acknowledge is the concept of delegated decision making," Isbister said.
"No one can delegate their consent to sex but on the other side, some organisations find it easy to deny that right."
Alzheimer's Australia Victoria chief executive Maree McCabe said Australians needed to get comfortable talking about sex, ageing and consent.
"We are sexual beings until the day we die but nothing clears a room faster than taking about older people having sex," McCabe said.
"We need to dispel the myth that old people are not interested in sex and be able to speak about it openly.
"We have an ageing population and issues of consent, access and the community sector are not going to go away."
McCabe said aged care planning didn't generally make provisions for clients to be intimate with their partners and was often regarded as inappropriate.
"We need to ensure people are sexually fulfilled but also safe from being vulnerable to sexual abuse," McCabe said.
"Talking about it is the first step."