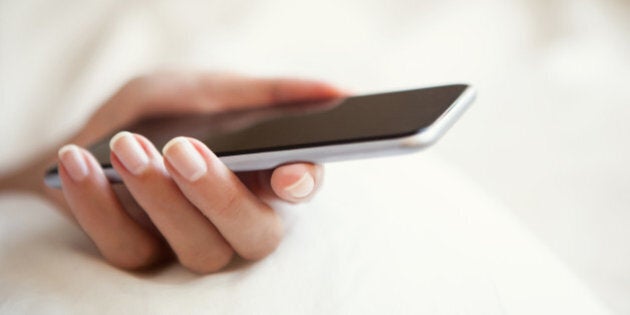 Consensual sexting should be decriminalised so that youngsters who send sexually explicit texts are not at risk of ending up on the sex offenders register, the peak body for NSW youth services says.
Under current laws, teenagers found guilty of sexting -- taking or sharing sexually graphic photos and videos online or on mobile phones -- face a maximum penalty of 15 years jail and can be placed on the child sex offenders register.
Read more about what consitutes sexting and the potential penalties here.
A NSW parliamentary inquiry into the sexualisation of children and young people recently examined the controversial issue looking at the effectiveness of state and federal laws regulating sexualised imagery.
Youth Action -- the peak body for young people in NSW -- said it was time the law altered to keep up with changing times.
"I'm not saying that we shouldn't have laws in place to protect children, absolutely we should," chief executive Katie Acheson told ABC television on Saturday.
"But what we need to talk about is when it's consensual activity between young people ... Do we want to be putting criminal charges on them? I think the answer is, no."
Acheson has previously said that sexting was one way young people could explore and develop their sexual identity.
She has urged better sex education to address the needs of the state's 1.25 million young people who are spending an increasing amount of time online.
"I don't think people realise that we've criminalised behaviours that might not necessarily need to be a criminal charge," Acheson said.
"So if you're 17 and you sext somebody ... not only are you committing a crime but the person who receives it is committing a crime."
Some children who had fallen foul of the laws were impacted for the rest of their lives, she added.
"I got a letter just last night from a parent talking about their young son, who had had this exact thing happen and was now on the Sex Offenders Register. For the rest of his life, he's going to carry around this report where he was just sending something to somebody he was in a relationship with."
Popular in the Community