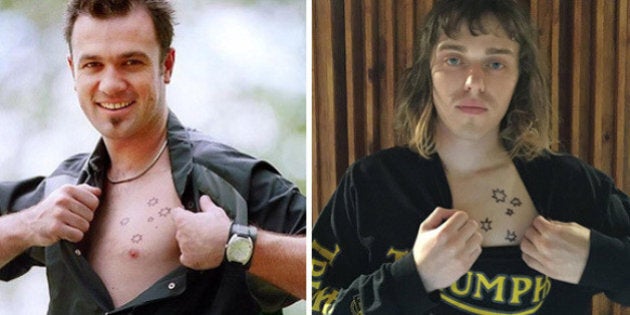 Shannon Noll's career might have skyrocketed to its most bittersweet point of success since he lost the very first Australian Idol final to Guy Sebastian in 2003, now becoming engulfed by the wrath of the Internet.
Event pages for Noll's shows have been increasingly trolled with huge traffic and a plethora of Noll-centric memes. One appearance at Cronulla's Sting Bar for 'Australia Day Eve' has even sold out to the disappointment of some.
"My friends and I did not know what happened. We wanted to go to take the piss as well but Sting [Bar] announced that the event was sold out. We were in disbelief but at the same time cacking ourselves laughing," Shire local Rory McDonnell told HuffPost Australia.
Melbourne rapper and Facebook cult icon Allday recently got in on the joke, recreating Nollsy's infamous Southern-Cross and nipple tattoo photo for a Facebook post.
Tom 'Allday' Gaynor invited the singer to join him in recreating Guy Sebastian's hit 'Angels Brought Me Here,' offering to shout the flight tickets from Condobolin.
The Vine also somehow made '13 Reasons Why Shannon Noll Could Be Essendon's Ultimate Top-Up Player' into a real, Buzfeed-style article that you can read right now.
Music fans holding out for the Groovin the Moo festival line-up announcement on February 2 might just find him listed if a buzzing campaign advocating his appearance has anything to say about it. #getshantoGTM2016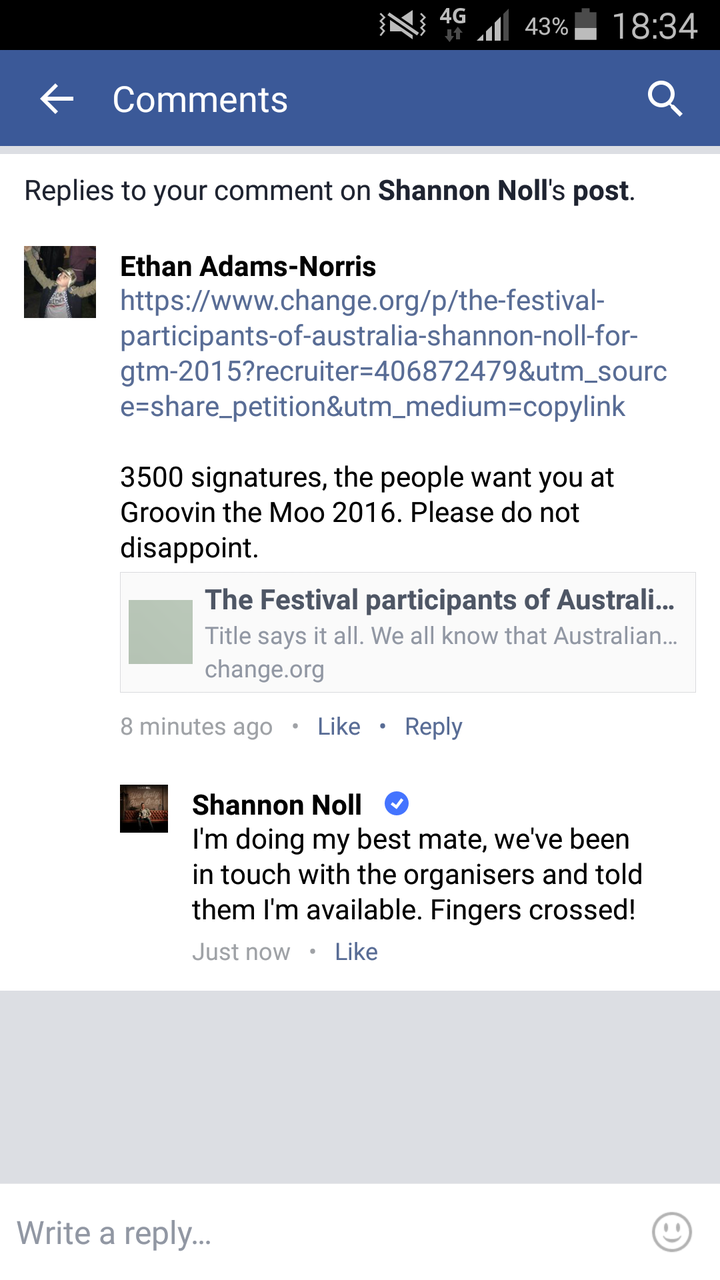 Filmed by one keen fan, Noll was upbeat in response to a question about the campaign and very receptive to the idea.
It's not until November, but those partial to the cause can join an event for the '13th Annual Shannon Noll Was Robbed of Winning Australian Idol Memorial.'
The event tagged at the Opera House is said to "be playing Shannon's music all afternoon followed by a moment's silence to reflect and mourn, finishing up with a mass burning of Guy Sebastian CD's and merchandise."
Hell hath no fury like an Internet bored, so we don't see this joke slowing down any time soon.