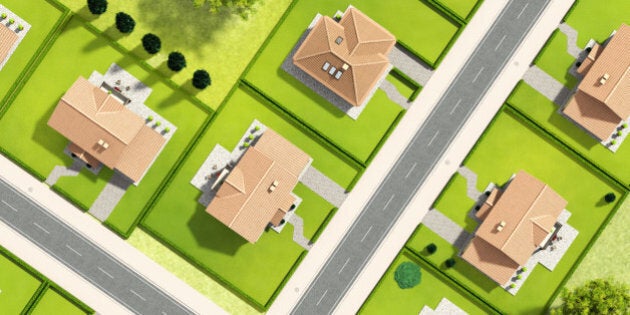 A new business model offering storage solutions for Australians has launched this week, becoming the latest disruptor to join the country's sharing economy.
Spacer -- "the airbnb of self-storage" helps Aussies earn cash for their space by connecting hosts (people with space) with renters (people who need space).
"Everybody has space issues, it just depends on the magnitude of those issues as to what kind of space you need -- whether it's storing nursery items between having kids, an unused car or a boat -- people can earn an extra couple of hundred dollars a month by renting out their unused space," founder Mike Rosenbaum told The Huffington Post Australia.
Since its soft launch in Sydney two weeks ago, there have been 1000 registrations and over 50 listings from people wanting to rent out their driveway or spare room.
Rosenbaum said there is interest from local councils struggling with street congestion as well as sporting clubs looking to store large pieces of equipment.
Commercial property owners who have vast amounts of unused space are also cashing in -- with one warehouse owner planning to build caging units -- which will earn him $200, 000 per year -- provided all of the spaces are filled.
Listings are free and the host sets the price and conditions -- with Spacer taking a 15 percent cut.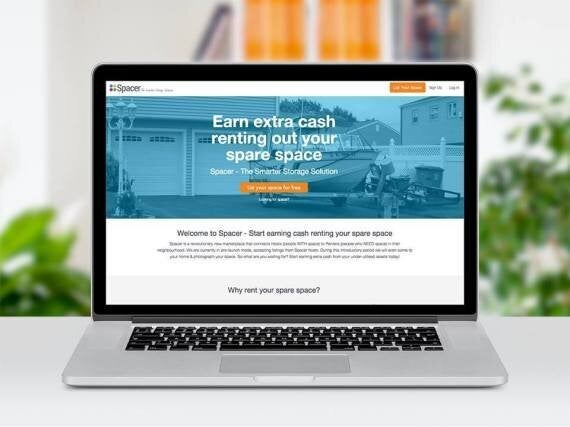 "We initially targeted Sydney thinking it would just be inner city dwellers looking for storage solutions, but it's really a 50/50 split -- and there is more demand than supply -- particularly in areas like Western Sydney," said Rosenbaum.
Rosenbaum, a big advocate for peer-to-peer sharing said Spacer is 50 percent cheaper than regular storage solutions and offers protection for both the host and renter.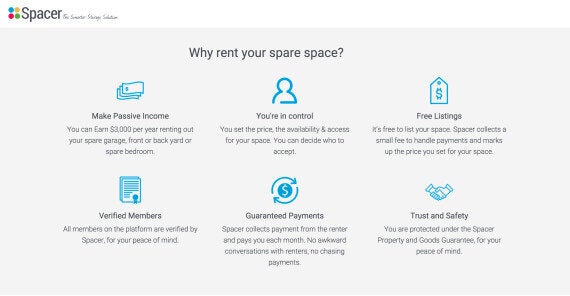 "We provide a property and goods guarantee of up to $5,000 and all users are verified -- they'll sign up through their social media account which we manually verify as well as phoning them and sighting a government approved form of identification," he said.
For Rosenbaum, the lightbulb moment came during a trip to San Francisco when he saw a similar business model which targeted college students looking to rent indoor spaces for their personal belongings.
"Students were renting a shelf or even a cupboard in neighbouring apartments -- which makes sense in San Francisco -- but we've localised the model for Australian conditions where people are wanting to store bigger things, like furniture while they go travelling or sporting equipment like kayaks and ski gear," he said.