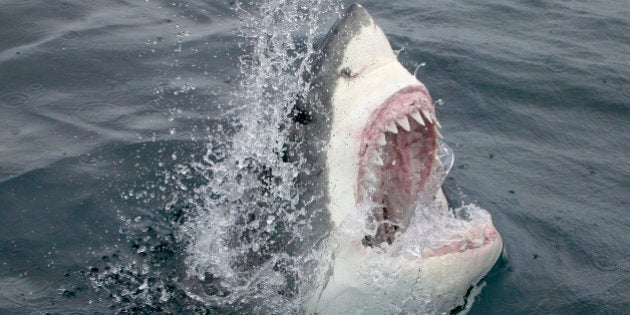 Victorian swimmers and surfers could be alerted to shark attacks via text message under a new plan to keep beachgoers safe at the beach.
Life Saving Victoria is said to be looking into the mobile technology in the wake of a surge in shark attacks.
The SMS service is likely to be particularly useful at unpatrolled stretches of coastline and will also aid lifesavers at busy beaches over summer.
In the latest incident, champion junior surfer Sam Morgan was seriously injured after being mauled by a bull shark at Ballina, on the NSW north coast.
Earlier this year, the NSW government announced it would fund aerial shark surveillance, including the use of drones, for the first time between Byron Bay and Evans Head, focusing on known shark aggregation sites.
A new NSW SharkSmart app also lets swimmers do an on-the-spot shark risk assessment before entering the water.
Shark deterrent company Shark Shield's managing director, Lindsay Lyon, said there were products that could prevent attacks by sending out electric signals.
But he said they were not for everyone.
"You wouldn't want to use these devices if you have a pacemaker," Lyon told the ABC.
"It is like a mini electric fence. We don't advise young children to use them under 12. We don't advise pregnant women to use them. These are safety precautions."
He said those most at risk of being bitten were surfers and spear fishers.
"Some 80 percent of the fatalities around the world are those two groups," he said.
"If you have a solution that removes the risk from those two groups, you will remove the problem."