A Canadian woman has been identified among the seven people killed in a terror attack on the London Bridge Saturday night.
Three terror suspects drove a van into a crowd of pedestrians on the London Bridge, then stabbed several people at the nearby Borough Market. Seven people were killed and at least another 36 were hospitalized, including an on-duty police officer.
London police ultimately shot and killed the three male suspects who appeared to be wearing vests with fake explosive devices.
The attacks on England's capital are the latest in a string of terror-related incidents to hit the U.K. over the past three months. A similar incident happened in April when a man drove a rented car into pedestrians on the Westminster Bridge, fled the vehicle, and then fatally stabbed a police officer. In May, a suicide bomber detonated an explosive outside of the Manchester Arena following an Ariana Grande concert, killing 22 people.
Sadiq Khan, the mayor of London, called the violence at London Bridge and Borough Market a "horrific terrorist attack."
"This was a deliberate and cowardly attack on innocent Londoners and visitors to our city enjoying their Saturday night," Khan said in a statement.
Here are the victims' stories:
Christine "Chrissy" Archibald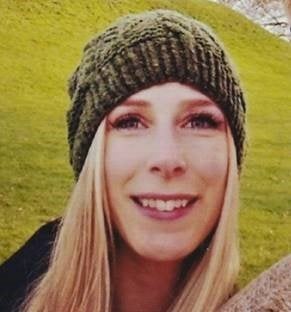 An undated photo of Christine Archibald of British Columbia who was killed in Saturday's terror attack.
Family members of Christine "Chrissy" Archibald confirmed the Canadian national from Castlegar, British Columbia, was among the seven killed in Saturday's attack. In a statement released to the local Canadian News 1130, the Archibald family said Christine had been working at a homeless shelter before moving to Europe to be with her fiance.
"We grieve the loss of our beautiful, loving daughter and sister. She had room in her heart for everyone and believed strongly that every person was to be valued and respected," the family said in a statement.
"She would have had no understanding of the callous cruelty that caused her death."
The family did not immediately provide an age or photo for Archibald, but encouraged people to honor her memory by volunteering.
"Please honor her by making your community a better place. Volunteer your time and labor or donate to a homeless shelter. Tell them Chrissy sent you."
Canadian Prime Minister Justin Trudeau condemned the attack and said on Sunday he was "heartbroken" that a Canadian was among those killed.
Six more victims still unidentified
A French national was also among those killed on Saturday, French Foreign Minister Jean-Yves Le Drian said on Sunday.
This is a developing story. Check back for updates.