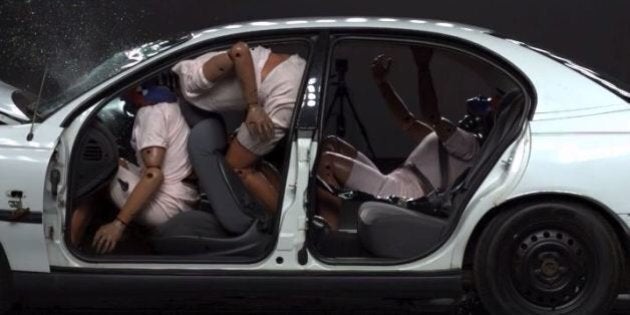 A graphic crash test dummy video shared by NSW Road Safety on Facebook is making people want to buckle up.
The video which has been shared more than 660 times in two days, shows the moment of impact with two dummies wearing seat belts and two without. Needless to say, those sans seat belts don't fare so well.
The video is accompanied with the message: "This is why it's the law to wear a seatbelt. Clip every trip." and has been shared around the world including by Vanuatu Police Force, Rescue Team Mexico and local area police commands across Australia.
The page, run by Transport for NSW, regularly shares videos about vehicle safety.