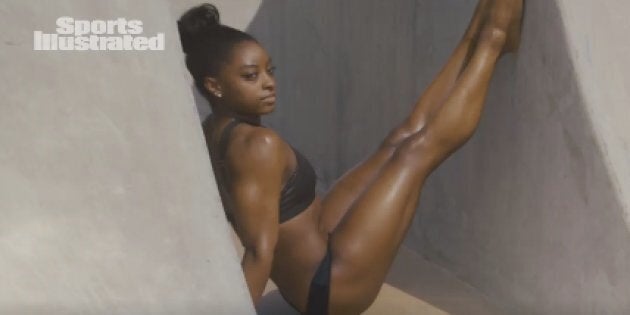 Raisman praised the photos for highlighting women's strength.
Biles wrote how "excited" she was to be part of the shoot.
"Aly and Simone represent all that is beautiful and strong and inspiring in women today," SI Swimsuit editor MJ Day said at SI.com. "Women that are not only elite athletes, that are captivating and impressive in their own professional accomplishments (lots and lots of Olympic gold medals between them) but strikingly sexy and beautiful in front of photographer James Macari's lens."
In the tweeted photos, Raisman wore a two-piece that Mikoh designed and Biles was in a top by Blue Life Swim and bottom from KOA Swim.
The stars from last summer's Rio Olympics posed for their sessions at the North Houston Skate Park and The Lillie and Hugh Roy Cullen Sculpture Garden in Houston.