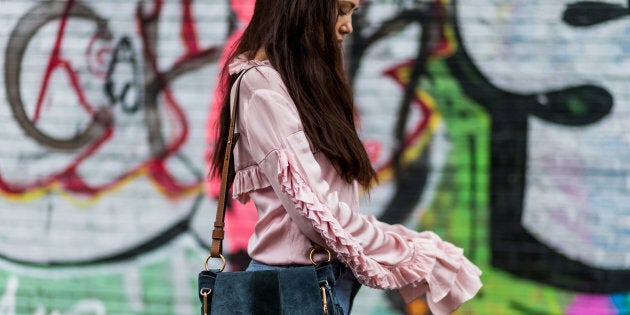 If this year's street style crowd have taught us anything, it's that in the world of fashion, no trend is ever truly "over."
We've seen the convincing return of everything from the mum jean and flared trousers to anything that remotely hints at the '90s. And there's no denying we've enjoyed it.
But in 2017, like so many years before it, the slate will largely be wiped clean. Sure, some trends will stick around and probably flourish into something different, while others we'll hit pause on to make way for a fresh crop of looks.
Ahead, we've rounded up six of them, so you can get your head around them in time for January.
1. Statement sleeves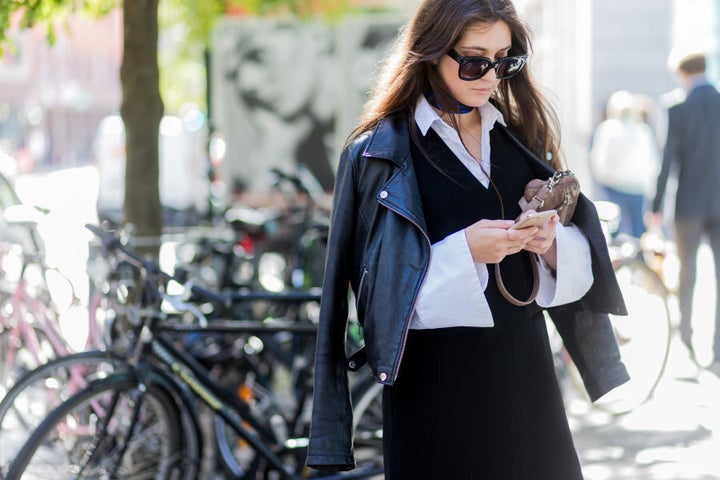 "Statement sleeves rose to prominence during the latter part of 2016 and this staying power looks set to continue into 2017," Alanah Pickup, fashion editor at JONES told The Huffington Post Australia.
Drop sleeves and puffed sleeves of epic proportions will be on high rotation, as well as an experimental approach to styling your shirt.
"Leave a few buttons loose and think of interesting ways you can cuff or roll the sleeve," Pickup said.
2. Sneakers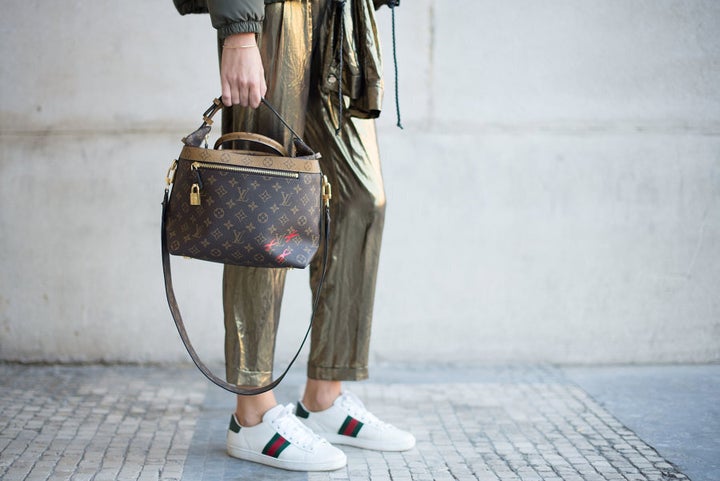 "The Stan Smith revival is still well and truly kicking in various forms -- from high end labels like Gucci to brands like Common Projects and Acne, right down to Seed -- and that will continue into 2017," Denis Todorovic, Cosmopolitan Australia's style editor told HuffPost Australia.
3. Pleated items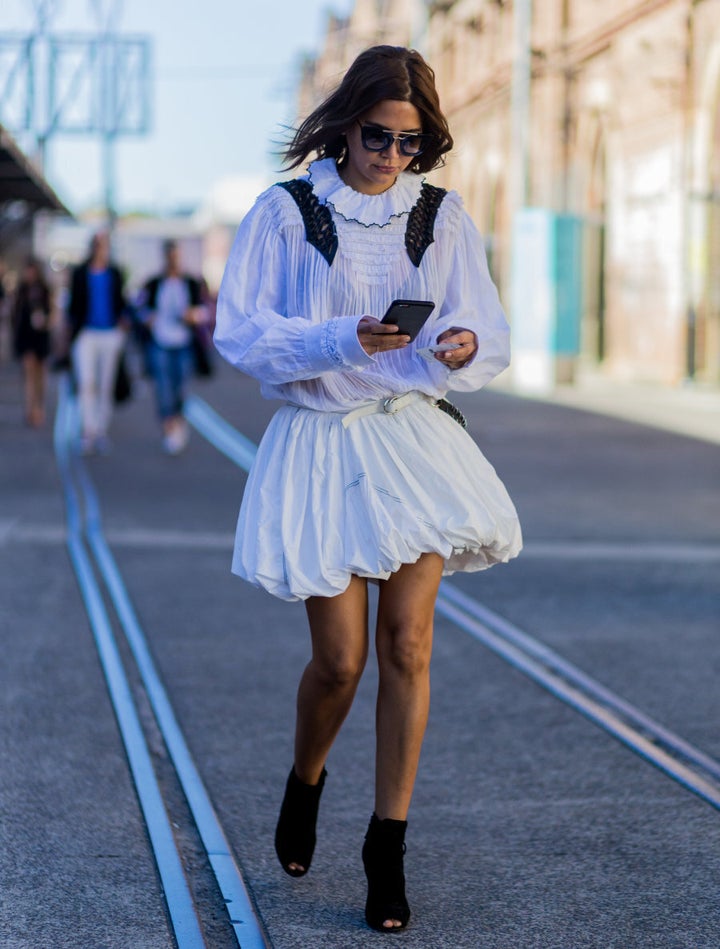 "We'll definitely see a lot more luxurious textures in 2017, particularly with pleated items," Pickup said.
"The focus will shift from skirts towards other garments like tops, pants and dresses."
4. Khaki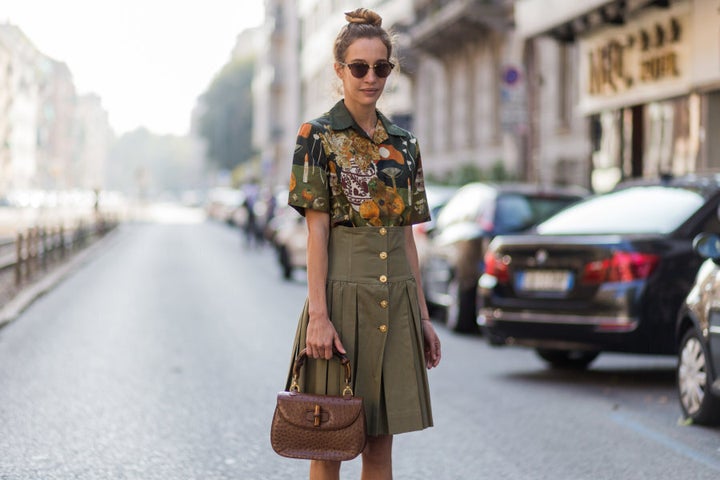 "This urban, streetwear khaki vibe we've seen this year isn't going anywhere though, it'll be slightly more refined in 2017," Todorovic said.
5. The bucket bag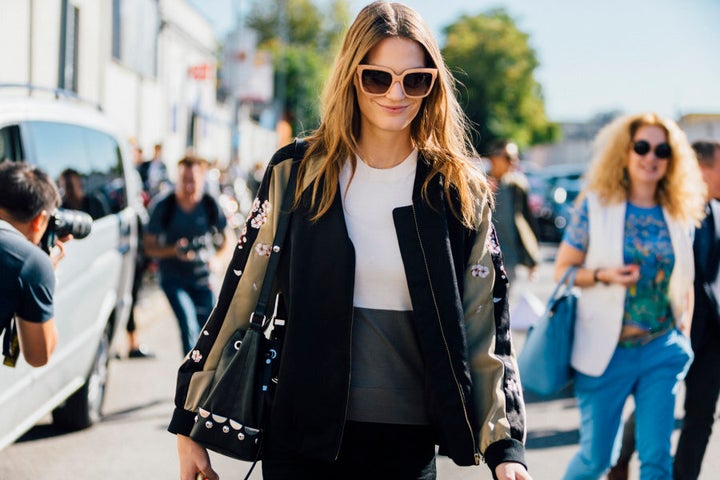 "It's now well and truly a classic bag staple, so don't go ditching 2016's Mansur Gavriel anytime soon," Todorovic said.
"If you'd like an update however, oversized bags will be a sure thing for 2017!"
6. Statement jewellery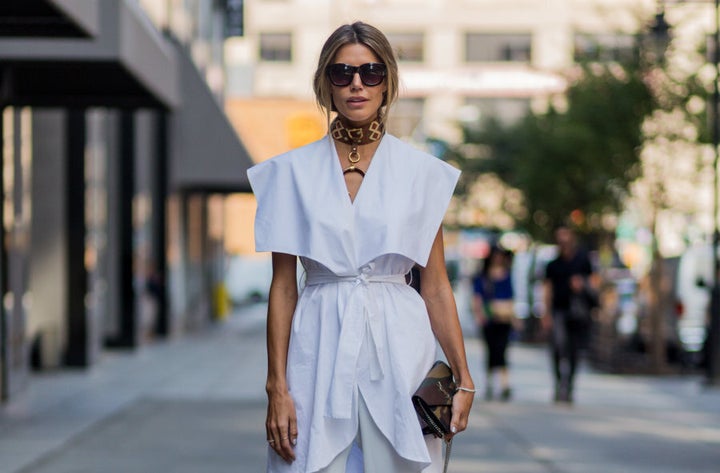 "Statement earrings have been huge in 2016, and you will be seeing even more amazing statement jewellery next year however, it will mostly feature on the wrists and around your neck," Pickup said.
Not ready to part with your earrings just yet? No biggie.
"They'll still very much be a 'thing' in 2017 -- and there's the option to update your look by trying the mismatched earring -- look to Marni, Saint Laurent and Rodarte for runway inspo," Todorovic said.
Click below to follow HuffPost Australia on Snapchat!