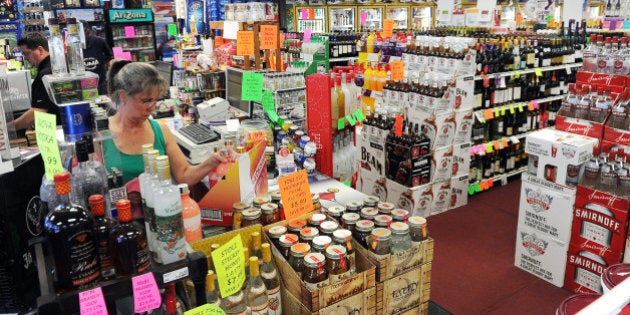 It's an extremely sad sign of the times when you're confronted with a myriad of 'for lease' signs in shop windows along major shopping hubs.
While the vast majority of businesses in Australia are small -- accounting for 97 percent of all businesses -- they're shutting their doors in alarmingly high numbers.
According to the Australian Bureau of Statistics, more than 60 percent of small businesses cease operating within the first three years of starting. It's an incredibly daunting figure and it's something that's thrown at many an enthusiastic business person who announces to the world that he/she is about to start a new venture.
But what exactly is going wrong?
The Australian Securities and Investments Commission released a report into corporate insolvencies for 2011-2012 that found 44 percent of businesses suffered poor strategic management, 40 percent had inadequate cash flow or high cash use and 33 percent suffered from trading losses.
Greg Hayes from Hayes Knight Accountants & Advisers told The Huffington Post Australia there are varied reasons why most Australian small businesses struggle to survive.
"One of the key reasons is that many small businesses start with a bad idea -- an idea that was never going to work. But the biggest reason for failure is a lack of capital. It's a common story that many people go into business under-capitalised and they just run out of money," Hayes said.
"There's also the issue of a lack of proper training. They get carried away with an idea but don't think it through, they have no clear strategy and they get very much caught up in the day-to-day of what the business requires but pay little attention to long-term plans."
Many thousands of small business owners might be entrepreneurial by nature and find themselves getting carried away with the 'romance' of owning their own business. Yet they lack education and awareness and that leads to a quick downfall.
"While there are government programs that can help small businesses, especially when they're in trouble, the problem is that many people don't actually think they need help. There's an Australian attitude of, 'Running a business -- how hard can that be?'. So many people don't ask for help because they think they will be okay," Hayes said.
"Often people will open a business because they've had experience in that business before. For example, you might open a boutique because you've worked in a boutique in the past. But just because you've had experience working in a particular business doesn't mean you are well-equipped to run the business. So if they go into business under-planned and under-capitalised, they won't look to spend money on getting advice."
Do your market research: It doesn't matter if you're selling a product or a service. You need to research how much demand is in the market. Who else is in your market space? Find out if the market is well looked after. In most cases the market will be well looked after, so if you're opening a kebab shop or a boutique, and there's already a kebab shop or boutique in the same street, you need to look at why customers will start dealing with you and not your competition. Do you have something that will bring people into your doors?
Get appropriate advice: People assume that because there is no much information online, they'll be able to find the answers to all their problems. In most cases there is no substitute to sitting down with someone who can show you how the pieces connect, where you're going wrong and what you need to do to fix your business before it's too late.
Popular in the Community