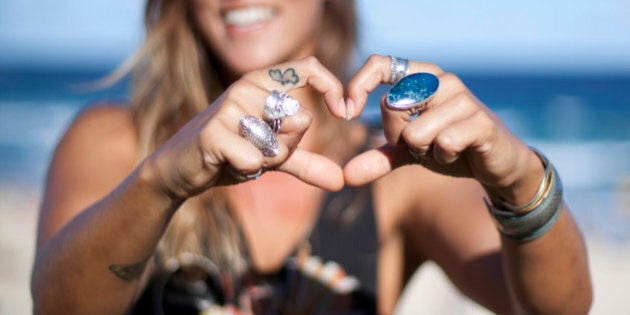 Instagram is awash with pretty pictures of sunsets, cute kittens and coffee art -- so just how can small business break through the noise and create a kickass Instagram account with devoted followers?
Claus Stangl, Creative Strategist with Instagram, says there are five key ways for small business to make their accounts sing -- and draw in customers.
Define your brand and create a strategy
Decide what your point of difference will be -- and what you want it to achieve -- before you even create an account.
"Every brand should have a single reason for being, whether you're offering freshly baked goods and using organic dough or if you're a small mechanic and you just want to help people get on with their day," he told The Huffington Post Australia.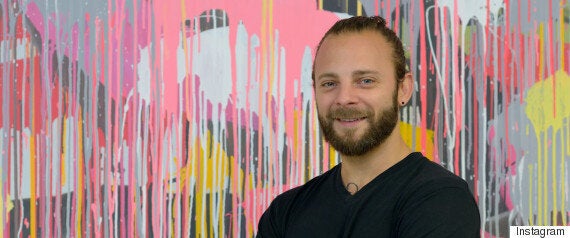 Instagram's Claus Stangl says your business needs a point of difference to stand out.
"To have a single lens and unique point of view on Instagram really helps audiences understand your brand and what you stand for and gives them a reason to follow you and keep an eye on what you're up to."
Create a strategy around your posts -- do you want to promote a service, drive new business, show off some cool stuff or just find out more about your customers?
Stangl suggests incorporating a leave-them-wanting-more approach to engage with followers but don't feel you need to post every day to be successful.
"There is over-saturation sometimes and pressure," he said. "Some brands feel as though they need to follow a content calendar but two or three times a week is fine. Leave them wanting more -- you don't need to use all your great ideas or all your best shots and flood people's feeds with all your content by posting too much."
Stangl says to not be too scared to get started.
"My advice to brands who find it intimidating and you're not so au fait with Instagram is just get on there and have a play -- just have fun with it," he said.
"You can get on there with a private account first and get to understand how it works. The more you understand it the less intimidating it is."
There are two types of posts -- organic and sponsored. Organic is a free post that you can create at any time. The latter is a paid ad and can be set up through your Instagram account and targeted to users in certain age brackets, geographical areas and other criteria in a similar way to Facebook ads.
Tell your story through pictures
Your photos need to be authentic and tell a story about your brand. This could be anything from pictures of your products, your customers or your staff. But your content should be compelling enough for people to follow you -- ensure it's stuff they can't find anywhere else.
Stangl says there are no hard and fast rules about using people versus products in your photos -- pictures of both can work very well.
And while larger firms will employ a social media team to manage their accounts and branding, Stangl says smaller businesses often do it better.
"Some of the smaller companies are actually doing the most interesting things because the people who are using it whether it's a kids' toy shop or someone who roasts coffee beans, they're so close to it and they haven't got 100 people making decisions on what they should post," he said.
"They are very true to it. As long as they have an artistic eye and they make sure their posts are beautiful they are doing some of the most succinct and interesting work."
Homewares firm Neutral Instinct is one firm nailing beautiful, inspirational posts.
Visuals are the main currency
Instagram is a visual-led social network where your photos and short videos are key to success. Instagram is all about inspiration, says Stangl, and people will follow you if you offer them something beautiful. But they'll just as easily drop you if your pics are fuzzy.
"You need to understand the mindset of your audience -- it's all about discovery and beauty and it's about engaging your audience.," he said. "You'd be surprised how many people post out-of-focus shots and bad lighting. People do follow and unfollow very easily -- which is why you want your content to be the best it can be and keep it visually arresting."
Stangle recommends a clever use of filters -- keep one or two distinct to your channel so you have a consistent feel.
Stangl says small businesses such as accountants, tradespeople or insurance providers can be just as successful as florists and bakeries on Instagram -- they just need to think outside the square.
"If you're an electrician and you want a presence you still need to post beautiful things because people aren't going to follow an account that isn't interesting or eye-catching," he said. "You can't just take a picture of circuit boards that you've fixed. It's a platform for inspiration and people are looking to follow things of interest.
"An electrician brightens people's lives so it is a challenge -- maybe they take portraits of the people who they help, or post once or twice a week with a beautiful image -- maybe he can create beautiful minimalistic gallery of all the street lights in the streets he's worked that's different and unexpected."
"That content wasn't beautiful, but because the story was so strong and interesting and intimate it overtook the need for the beauty of the shots," he said.
Stangl says video is an increasingly powerful tool but recommends small businesses experiment with it only after they are comfortable posting images.
Store owner Hazem Sedda doesn't need stylised pics - he has his cool customers.
Connect with your community
Interacting with your followers and those you're following will allow you to engage authentically with others and, in a sense, network.
Pose questions in your captions and always respond to comments -- and include the asker's handle so they know you've responded.
"The community talk and if you're a brand where you don't follow anyone and you don't comment you're going to get less engagement," he said.
"Communication is huge in getting involved in the community and a good way of getting more followers -- but you need to remember it doesn't happen overnight.
Reposting your followers' pictures if they are relevant to your business and if they have tagged you via a reposting app is another great way to engage with Instagram users.
If your business is local to an area, Stangl says to consider organising local Instagram Meetup groups -- these real-world meet-ups are where businesses can truly connect with the community.
Handsome Devils Co sells its hot sauce on Instagram through constant muted colours.
Don't forget your #hashtags
Hashtags help users to discover specific Instagram posts, attract more eyeballs and ultimately more followers. But don't overdo it.
"If you have a personal account you can use as many hashtags as you wish but as a brand you just don't want to appear desperate but equally you want to be in a few hashtag galleries," he says.
Three hashtags in a sponsored post and five in an organic post is optimal -- but don't go for the obvious ones like #food, #beauty or #love.
"If you use those, the second you post that it's going to be about 300 images down in that gallery and hidden, so that's a waste of a hashtag," he said.
He says to use the search tool to find hashtags you're thinking of and then choose the third or fourth ones down on the list so your post has more chance of airtime in people's feeds. And don't be afraid to start your own hashtags too.
Stangl recommends that if you organise an event, encourage the community to use your suggested hashtag photos on their event pics.
Quad Lock has 2000 followers by posting pics of its unique fitness application.