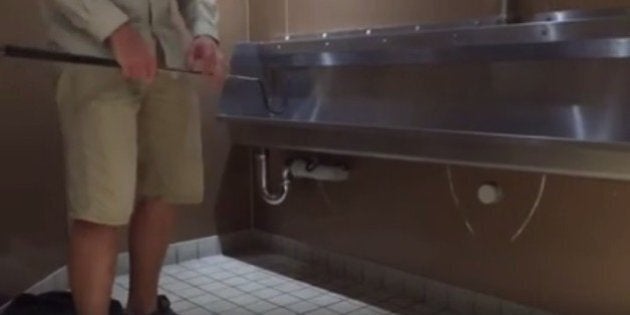 The scorching summer heat proved too much for one snake in Queensland who decided to seek refuge under the urinal of the men's toilets in a Maroochydore hotel.
Unsurprisingly, this was one guest that wasn't welcome at the Waterfront Hotel.
The Sunshine Coast Snake Catchers were called in to remove the unwanted reptile on Tuesday and posted a video to Facebook of the close encounter.
As can be seen, any unsuspecting male using the urinal could have had a rather, um, personal confrontation with the snake.
Luckily though, it was a common tree snake -- a harmless, non-venomous snake that rarely bites.
Tiled bathrooms and toilets provide ideal places for snakes to cool down during the warm weather so it's a good idea to keep doors and screens closed to keep them out.