The Tories' deal with the DUP was branded a "straight bung" as anger flared across Great Britain over the extra £1bn for Northern Ireland.
The Conservatives have struck deal with the DUP in exchange for a chunk of money for schools, hospitals, roads and economic development in Northern Ireland.
But politicians from other UK nations have slammed Theresa May for giving Northern Ireland special treatment.
First Minister for Wales Carwyn Jones said the deal "all but kills the idea of fair funding" and "weakens the UK", while the SNP's Westminster leader Ian Blackford said the Prime Minister had "found a magic money tree" for a "grubby deal".
And Labour leader Jeremy Corbyn said: "The Government must immediately answer two questions. Where is the money for the Tory-DUP deal coming from? "And, will all parts of the UK receive the much-needed additional funding that Northern Ireland will get as part of the deal?"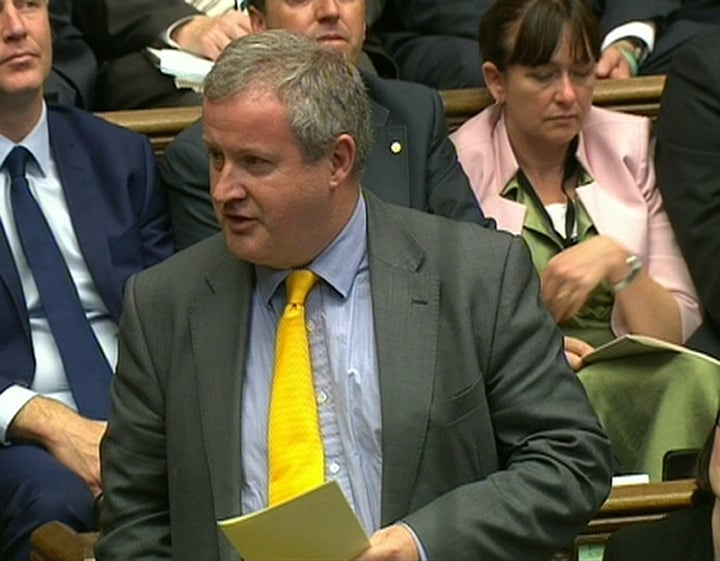 Ordinarily, public cash would be distributed using the Barnett formula, designed in the 1970s to guarantee government cash was automatically shared out across all parts of the UK according to need and population level.
Had the £1bn for Northern Ireland been shared out across the UK using the Barnett formula, Wales would be handed around £1.7bn and Scotland about £2.9bn.
In recent years, however, funding streams like city deals - which are focused on growing a specific local economy like, say, Birmingham or Liverpool - have bypassed the Barnett formula, and Tory MPs are defending the deal by saying Northern Ireland faces "special circumstances".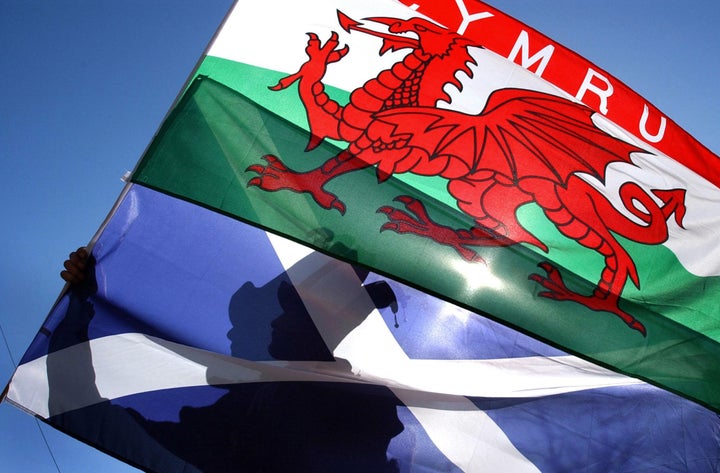 Blackford, demanded more cash for Scotland as soon as the deal was announced.
He said: "After weeks of secret backroom negotiations, the Tories have now signed a grubby deal with the DUP. For years the Tories have been cutting budgets and services, but suddenly they have found a magic money tree to help them stay in power.
"The financial aspects of this deal entirely sum up how little the Tories care about Scotland – while £1bn is being handed over to Northern Ireland, Scotland is seemingly to be offered little more than scraps from the table.
"The claim is being made that the funding being made available is a recognition of Northern Ireland's special circumstances – but if there was any true appreciation of those circumstances there would be no deal at all with the DUP."
He added: "SNP MPs will demand Scotland gets it fair share of any funding that is going to Northern Ireland – the Scottish Tory MPs should join us in standing up for Scotland and making sure that we get our fair share."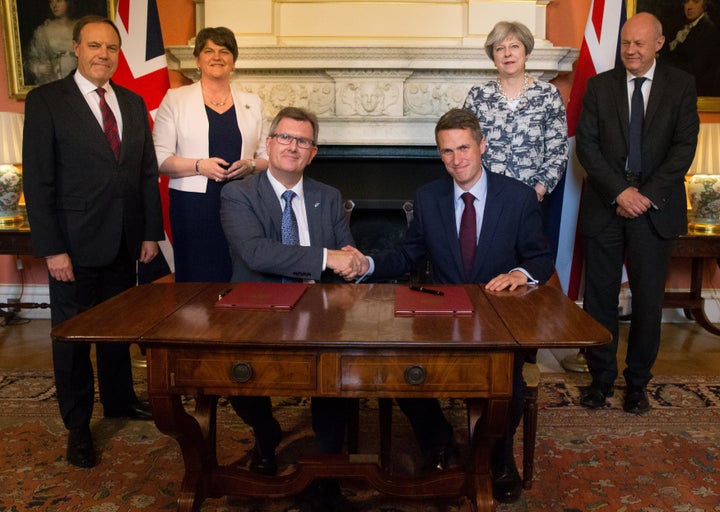 Labour's Carwyn Jones was also scathing about "this unacceptable deal".
He said: "Today's deal represents a straight bung to keep a weak Prime Minister and a faltering government in office. Only last week we were told that the priority was to 'build a more united country, strengthening the social, economic and cultural bonds between England, Northern Ireland, Scotland and Wales.'
"This deal flies in the face of that commitment and further weakens the UK, and as currently drafted all but kills the idea of fair funding for the nations and regions.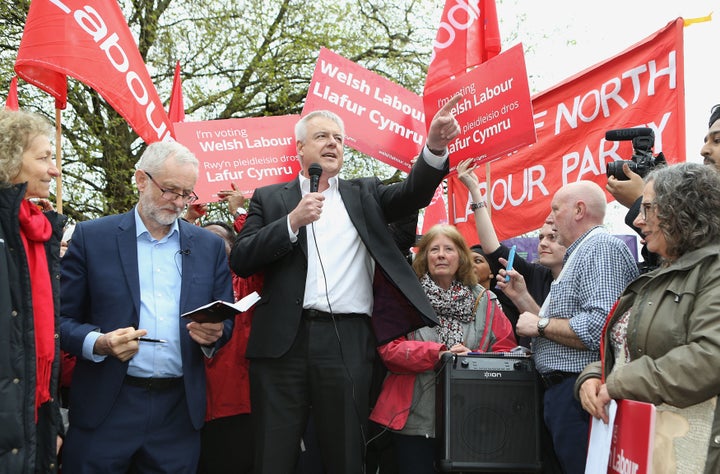 "It is outrageous that the Prime Minister believes she can secure her own political future by throwing money at Northern Ireland whilst completely ignoring the rest of the UK.
"I have spoken to the secretary of state for Wales this morning to clearly state my view at this unacceptable deal – as Wales' voice at the cabinet table, he has a duty to fight against this deal and secure additional funding for our country.
"However, the UK government are not the only ones with questions to answer today. It appears that the DUP have given the Tories the go-ahead to legislate how they please on Brexit, which could include taking powers and resources away from the devolved administrations. This is a short-term fix which will have far-reaching and destabilising consequences."
Corbyn added: "Austerity has failed. Cuts to vital public services must be halted right across the UK, not just in Northern Ireland.
"This Tory-DUP deal is clearly not in the national interest but in May's party's interest to help her cling to power."
Plaid Cymru's leader in Westminster, Liz Saville Roberts also demanded Wales get more cash.
She said: "Despite Wales voting overwhelmingly to reject the Conservatives, we seem destined to be governed by the Conservatives once again, propped up by an extreme right-wing party opposed to gay rights, who criminalise women who have an abortion and is supported by armed terror groups.
"Our country did not vote for this government and Plaid Cymru will oppose this government at every step of the way.
"Any commitments for Northern Ireland should be matched for Wales. If reports that the DUP has secured a £1bn increase in public spending in Northern Ireland are realised, Wales' population share would be around £1.7bn – a substantial boost to the Welsh economy that must be delivered."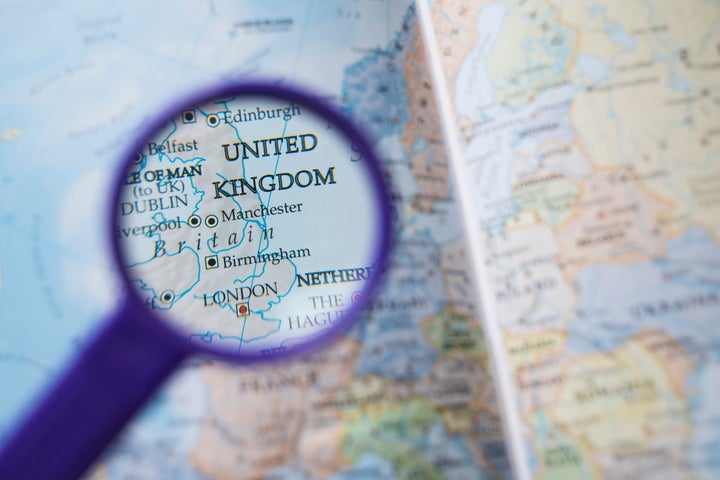 Ed Cox, director of the think tank IPPR North, said it was unfair the regions of the UK were missing out.
He said: "Cash counts when it comes to funding key infrastructure, and if the government is serious about creating inclusive growth as we leave the EU, it must ensure England's regions too get the funding they need to unlock their potential.
"This is not just about 'fair shares': evidence shows that fully devolving transport and energy infrastructure spending to the North of England would help boost the North's green energy economy, which offers a real path to prosperity post-Brexit.
"The government's Shared Prosperity Fund rightly recognises the need for growth across the UK, but this should be funded on the basis of a proper devolved settlement for England, rather than weak national government horse-trading – otherwise it will serve to broker less, rather than more, unity in the UK."