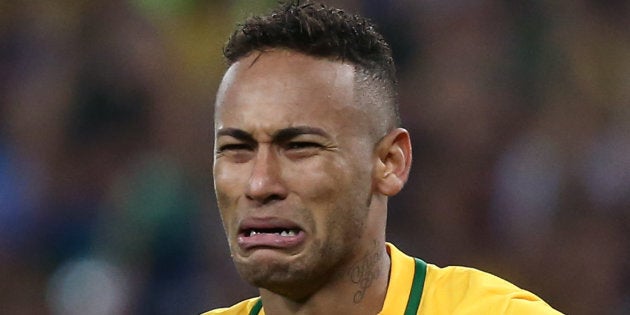 Can Australia beat Brazil when we play them at the MCG on June 13?
No, probably not. The Brazilians are ranked number 2 in the world and we're stuck way down the official FIFA rankings list at number 54, wedged between Panama and Albania, who are not exactly the first nations you think of when someone says "football powerhouse".
But the result is unimportant. What's great is that we're playing them. The match is an extension of Brazil's Australian tour, during which they'll play Argentina on February 9 in a match featuring global superstars Lionel Messi and Neymar Jr.
There's every indication that Neymar will again line up as part of a full-strength Brazilian team.
For Australia, this match should be the perfect lead-up to the Confederations Cup -- a tournament involving the FIFA World Cup champs and the winners of the various regional championships around the world. Australia qualified by winning the 2015 Asian Cup.
Australia's first match in the Confederations Cup is against Germany in Russia on June 19. That's about as tough as it gets, so even if we get spanked by Brazil in Melbourne, at least we'll have a tough preparation.
The Socceroos lost to Brazil 6-0 in the Brazilian capital Brasilia the last time we played. Before that, we lost 2-0 in the group phase of the 2006 FIFA World Cup. Harry Kewell nearly scored. But he didn't.
An official announcement about the match is imminent.
ALSO ON HUFFPOST AUSTRALIA