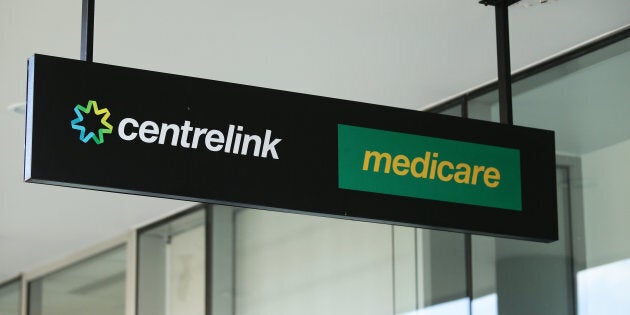 When the government recently announced they were going to take what seemed like a different and more creative approach to delivering income support to vulnerable Australians, based on New Zealand's data-driven actuarial approach, I had hope tempered with cynicism.
New Zealand's 'actuarial' approach is supposed to be evidence based and preventative, using data to drill down and spend money up front on members of the community identified as at-risk to reduce their chances of extended periods of time dependent on income support and other services.
"If someone meets certain criteria deemed to put them at high risk of presenting a large burden on the welfare budget in future -- teenage parents or high school dropouts, for example -- the government will be able to spend extra money to help get them into work. So while it may be a significant outlay in the short term, the spending will save the government money over that person's lifetime by avoiding expenditure on things like welfare, prison, health and family services. In theory this also means better social outcomes."
The New Zealand model could be a step in the right direction -- when I visited last year to learn about the model, I saw some potential for benefits. Individualising how we deliver services and support using early indicators of disadvantage to prevent vulnerable people shifting towards poor quality of life and long-term reliance on income support is a positive step. The notion of providing genuine support is a good thing.
In saying this, the New Zealand method missed the mark in a number of ways, and the Australian government should learn from these mistakes.
One thing I learned from my visit is that pulling people off income support, or stopping them from entering the system in the first place, doesn't necessarily improve quality of life. As part of the broader social reinvestment policy, New Zealand put in place harsher sanctions that dumped people off payments, making life harder for many people. As pointed out by the Australian Council of Social Services, evidence from New Zealand also showed that 40 percent of people considered 'job ready' who came off income support ended up back on payments.
This new approach should be genuinely about improving peoples' life outcome and quality of life, not just about saving money. We must stay connected to those who exit the system to make sure they meet key wellbeing indicators and are having better life outcomes.
There are important parts of the New Zealand model that I haven't heard the Australian government talk about yet. One example is New Zealand's independent research and data gathering unit, that researches, reviews and publishes data. This will help ensure a continued, regularly updated, evidence-driven approach that holds the government to account on its model. Key Performance Indicators (although sometimes flawed) are required by key agencies that must work together, further entrenching accountability. This infrastructure must be put in place by our government if the revised model is going to work.
Another important difference between Australia and New Zealand is that NZ doesn't have States and Territories and is more directly involved in decisions on services and supports. Our system will make the federal government's ability to control delivery of services more difficult.
One thing I hold deep concerns about is that the federal government is pursuing this measure as a budgetary saving measure, rather than a genuine pursuit to reduce disadvantage and end inequality. We must be creative and look at how we can do things differently when it comes to delivering our social security system, but it shouldn't come through the lens of reducing 'welfare spend'. If we are talking about social investment it needs to be an investment.
From the evidence I heard there is also need for some key strategies to be in place such as a national poverty strategy, quality affordable housing and, of course, jobs to go into.
A half-baked version of the New Zealand approach that hones in on sanctioning whilst failing to broadly address poverty will leave us worse off than when we started. The fear that this approach will serve as a tactic to simply pull people off income support to top up the coffers is a concern I share with social service stakeholders. I will continue to question this as the Australian government pursues this change in approach to our social security system.
Popular in the Community