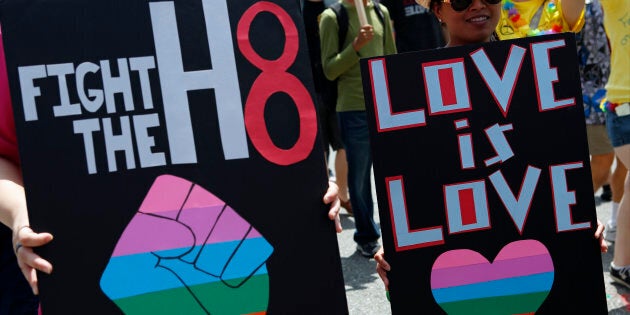 Multicoloured outfits? Tick. Rainbow umbrellas and feather boas? Tick. A loud voice to shout the words 'Vote Yes!'? Tick.
On Sunday, tens of thousands of same-sex marriage supporters took to the streets of Sydney and Melbourne to advocate for the 'Yes' campaign for marriage equality.
And in true LGBTQ style, the 'Vote Yes' signs and banners did not disappoint, flooding the cities with a sea of colourful posters.
We've included some of the best below.
Looks like Dr Who are jumping on board, too!
Oh, and there goes Oprah!
Even City of Sydney are flying their flags of support for marriage equality.