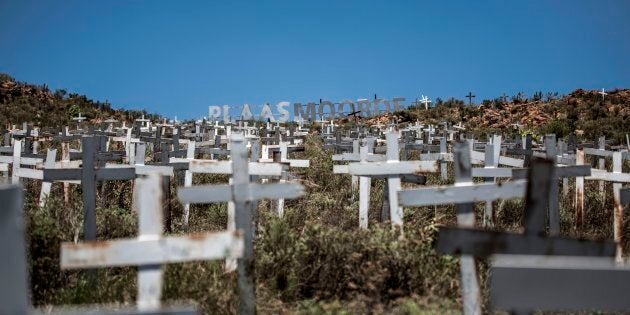 There is no evidence to suggest that attacks and murders on white South African farmers are racially motivated.
The methodology used to accurately quantify how many South African farmers are attacked every year is problematic.
There were 74 people murdered on South African farms and smallholdings in 2016/17 financial year, according to the police's official record – and not all were white.
Compare this figure with the 19,016 people murdered in the country in total in the same year.
Australian minister for immigration and border protection, Peter Dutton, said recently that his department was considering fast-tracking visas for white South African farmers looking to emigrate to Australia. He said white farmers deserve "special attention" owing to the "horrific circumstances" they face in South Africa – because of government's bid to expropriate land without compensation and the increasing number of farm attacks and murders.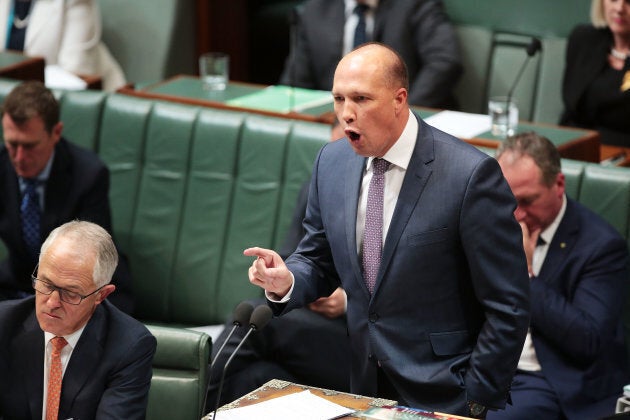 This is not to say that farm murders and attacks are not a problem in South Africa. They are, and some are carried out with brutal violence.
In February 2017, two women in their sixties were stabbed and burnt with a blowtorch. The following month, 64-year-old Nicci Simpson was tied to a chair and assaulted with an electric drill, which pierced her feet, legs and knees. In April, "three gruesome murders" in two separate incidents on a single day shocked Free State province. These all happened on farms.
Government has called for action to be taken to confront the scourge of violence in farming communities, and the police are rolling out a nationwide rural safety strategy.
Dutton's remarks have once again brought the issue into the spotlight.
In October last year, thousands marched throughout the country in protest against violence on farms, in a campaign infamously known in South Africa as #BlackMonday.
The murders, in addition to government's recent plan to examine – via a constitutional review commission – altering the country's Constitution to allow for land expropriation without compensation, have resulted in tensions peaking in some farming communities.
But to understand the problem, one has to look at the facts.
According to the police's rural safety strategy published in 2011, law enforcement specially categorises incidents on farms and smallholdings as "acts aimed at persons residing on, working on, or visiting farms and smallholdings, whether with intent to murder, rape, rob or inflict bodily harm".
When officers from various police stations report these incidents to national headquarters, there is no provision that allows them to differentiate between commercial farms (mostly owned by whites), rural farms and smallholdings. They also do not specify if the victim is the owner of the farm, a farm worker or a visitor. Additionally, the police's statistics do not make provisions for race.
This makes it difficult to quantify the extent of the problem – or state with certainty that it disproportionately affects white South Africans, compared to South Africans of other races.
The police's figures show that in 2016/2017, there were 638 attacks on smallholdings and farms, with 74 people murdered. There is no indication of the victims' race or occupation. This differs from figures collated by private organisations such as AfriForum, who calculated the same number of murders, but found only 357 cases of attacks.
Kate Wilkinson, a senior researcher at AfricaCheck, which conducts research throughout the continent, said the statistics should be interpreted and used with caution.
"The use of these statistics is problematic, because they are presented as if only farmers are being targeted. It is important to understand that a wide range of people fall into the police's definition of what a farm murder or attack consists of. The numbers may actually be underestimated, as police may not recognise some incidents in accordance with their own definition," Wilkinson said.
"The calculations done on whether the farm murder rate is higher than the murder rate of the average South African is also completely flawed, and these should not be used in comparison."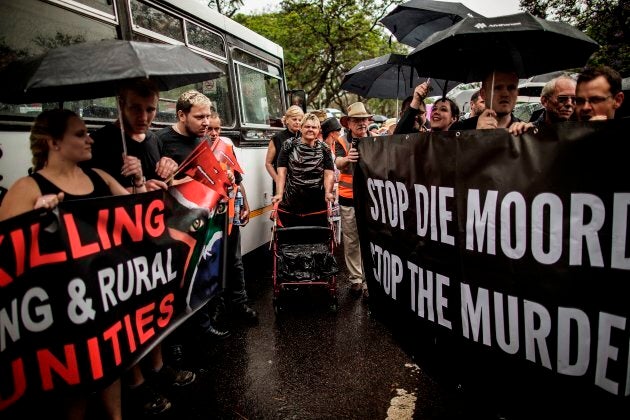 In 2016/2017, 19,016 people were murdered in South Africa – an increase from the previous year. The murder rate was 34.1 per 100,000 people. There were more than 170,000 reported cases of assault with the intent to cause grievous bodily harm.
On average, 61 households were robbed each day and about 141,000 people were robbed with aggravating circumstances in total.
Gareth Newham from the Institute for Security Studies said a problem arises when one says farmers are more at risk than other groups in South Africa.
"We don't know exactly how many commercial farms there are in the country. The number was previously estimated to be around 36,000; predominantly owned by white farmers. We don't have consistent classification methods or figures, so we just don't know for sure," he said.
"What we can say, is that the statistics show that you are far more likely to be murdered as a young black South African living in a high-risk area. White South African males are less likely to fall victim to murder than black South African males. Overall, murder and aggravated robbery have increased, so in this context, farm murders and attacks will increase as well."