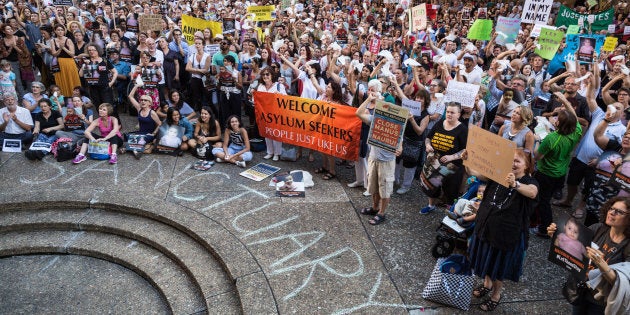 This week shock jocks, government ministers and the Prime Minister himself are aghast that teachers plan to protest the abhorrent treatment of children and adults in Manus Island and Nauru.
They won't protest with a walkout, petition, sit-in or strike. They'll wear a t-shirt.
Teachers for Refugees are in the middle of a week-long action, uploading photos of themselves wearing a t-shirt outside at their schools. The instructional video, with NSW Teachers Federation support, asks teachers to participate "outside the school gate, outside of school hours".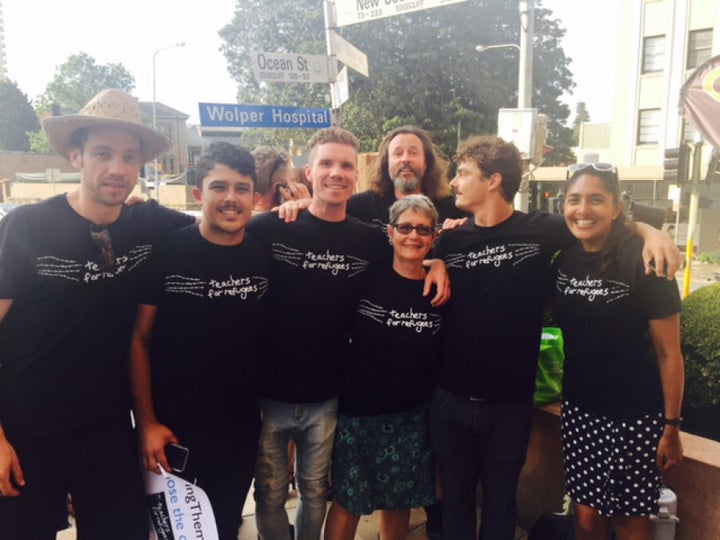 The criticism is predictable. For taking part in this mild action teachers have been accused of brainwashing children, politicising schools and most shockingly, showing an opinion.
The rhetoric of politically neutral classrooms is a myth. We politicise the learning space every time we choose a text in English, deliver the History curriculum, conduct a fundraiser or give out a NAPLAN test.
Those things are considered part of a teachers' job. Is it not possible that speaking up for asylum seekers is also part of the job?
Teachers are charged with the protection of children, and have mandatory reporting requirements for suspected abuse. Teachers are required to provide a 'values education', which includes a care and compassion, freedom, tolerance and a fair go.
In teacher education courses we address the UN Convention on the Rights of the Child; 42 Articles spelling out the rights we are all born with which don't have to be earned or legislated. Australia has agreed to these rights.
We teach that their role in society lies beyond the classroom. Teachers help create safe and inclusive communities, so that we might build a better society for all. Being a teacher in itself is a revolutionary act.
Unlawful detention is against the moral judgement of many educators.
But ministers and shock jocks would prefer us not to wear these values on our sleeve. Or chest. That's what makes the t-shirt so dangerous and provocative. Teachers are leaders and role models, but subject to constant scrutiny and constrained by politicised rules which claim to 'protect children'. And governments like their teachers compliant, passive and a mouthpiece for their policies.
Our professional code means that is just not possible. Unlawful detention is against the moral judgement of many educators. Specifically, the treatment of children in detention flies in the face of all the values that teachers are supposed to uphold. The practices on Nauru and Manus Island defy everything we know about education, rights, fairness and justice. Our professional principles require us to speak up.
Australia's treatment of refugees is not just hurting individuals in camps. It is a black stain on the soul of this nation. We will carry the hurt and guilt for many years to come. And at some stage we'll be made to apologise for the appalling abuse of human rights that we inflict on the world's most vulnerable.
In the absence of everything else we can do, we wear the t-shirt. Not for our own political gain, but because we're good teachers.
ALSO ON HUFFPOST AUSTRALIA