Australian journalist Stan Grant criticised US President Donald Trump and Democratic presidential nominee Joe Biden on Wednesday following the US Presidential Debate.
He said their "personal attacks" and talking over each other during the debate proved they're "two men who would rather go at it rather than have a vision for the future".
"It [the debate] told us what we already knew," Grant said on ABC News 24.
"That this was a deeply polarised and broken country, represented by two men who would rather go at it rather than have a vision for the future."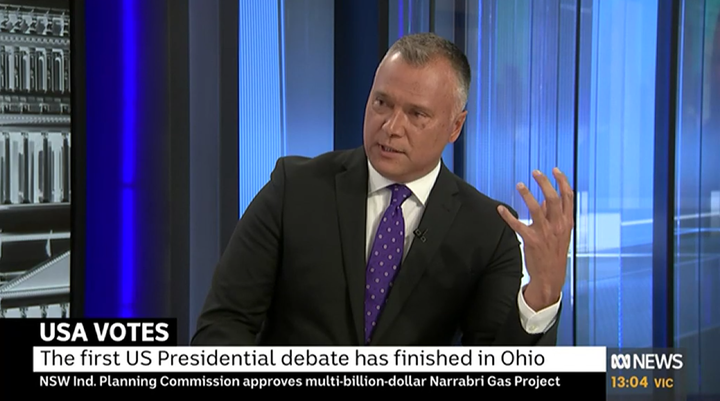 Grant said the US is "a country broken in so many ways, a country shouting over each other" and "that's fundamentally what we got" from the debate.
"This constant interjecting, constant over-talking over each other, it really does go to what we see in a country that is really polarised.
"Donald Trump played to that division successfully in 2016. Joe Biden says he'll be a president for all, Democrats, Republicans, and unity.
"But what we saw there is fundamentally an indication of what we have seen right large across America."
During the debate Biden implored Trump to just "shut up" after Trump continued to talk over him.
The debate's moderator, Fox News' Chris Wallace, had asked Biden whether he would end the filibuster or expand the number of seats on the Supreme Court if he were elected in November.
As Biden attempted to respond, Trump incessantly interrupted him.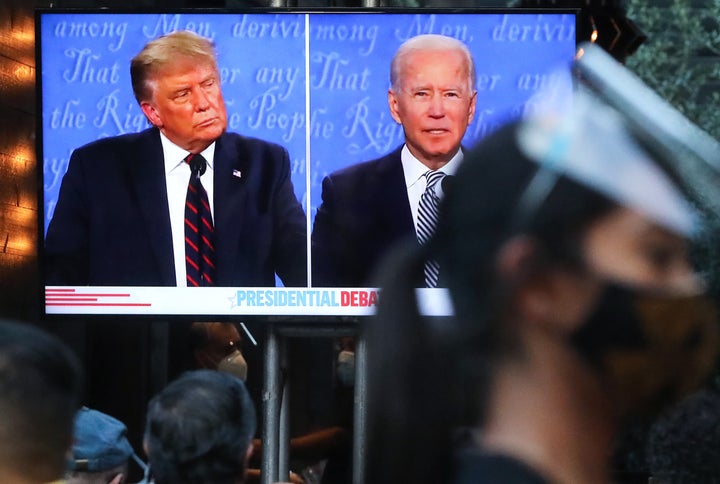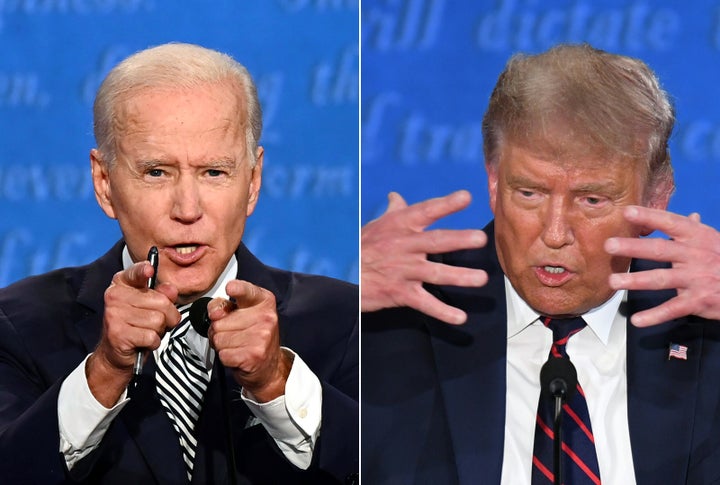 "Are you going to pack the court?" Trump said over Biden. "Are you going to pack the court? He doesn't want to answer the question. ... Why won't you answer that question?"
After trying several times to answer the question, an exasperated Biden said: "Will you shut up, man? This is so unpresidential."
Wallace then ended the segment and moved on to another topic.
Wallace had repeatedly asked Trump to stop speaking over others during the 20 minutes leading up to Biden's outburst.
Trump interrupted Biden 10 times in less than three minutes at one point, according to a Washington Post tally.
Earlier in the debate, Wallace had to plead with Trump to let him ask his question.
"Let me ask my question," Wallace said at one point, and then finally: "Mr. President, I'm the moderator of this debate, I'd like you to let me ask my question and then you can answer. … My question, sir, is what is the Trump health care plan?"
Trump fired back: "Well, first of all, I guess I'm debating you not him. But that's OK, I'm not surprised."
The second debate is set for October 15 in Miami, Florida, and the third on October 22 in Nashville, Tennessee. Vice President Mike Pence and Biden running mate Kamala Harris are scheduled to debate on October 7 in Salt Lake City, Utah.
With additional reporting by Hayley Miller.