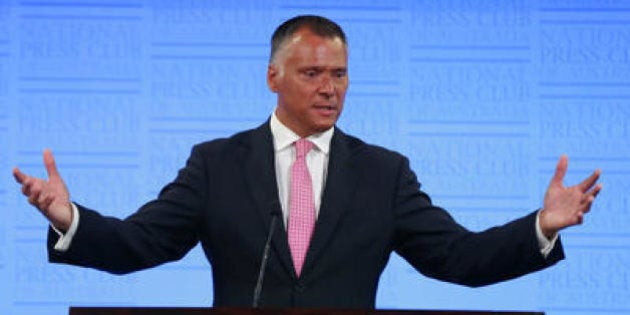 Popular broadcaster and Referendum Council member Stan Grant has conceded it will to be difficult to achieve Indigenous recognition in the constitution but says it must be done to preserve Aboriginal rights and unite Australia.
Grant this week replaced Indigenous activist Pat Dodson on the council that aims to help drive the recognition of Indigenous Australians in the constitution.
The council is consulting with Aboriginal and Torres Strait Islander peoples, as well as political parties, about the best way to alter the constitution.
Prime Minister Malcolm Turnbull and Opposition Leader Bill Shorten announced Grant's appointment in a joint statement.
Speaking on Sunday, Grant said it would be tough to achieve recognition of Indigenous Australians in the nation's foundation document.
"It is difficult to change the constitution, so it should be," the Wiradjuri man told ABC television.
"Federation itself was a fraught and difficult process .... Only eight referenda have passed in the history of the country."
But he said Indigenous recognition was essential for the future of the nation.
"It is about trying to improve the decision-making and policy-making around Indigenous Affairs and preserving the inherent rights of Indigenous people in the country."
Grant, a veteran journalist who has had stints at CNN and Sky News, delivered a powerful speech in January that went viral in which he said the "Australian dream is rooted in racism".
His latest comments come on the same day that marks the 200th anniversary of the Appin Massacre -- one of the first mass killings of Indigenous Australians by the colonists.
Officially 14 people were killed, in what is now south west Sydney, but Aboriginal historians think the number was much higher.
The atrocity is being remembered through the art exhibition With Secrecy and Despatch at Campbelltown Art Centre.