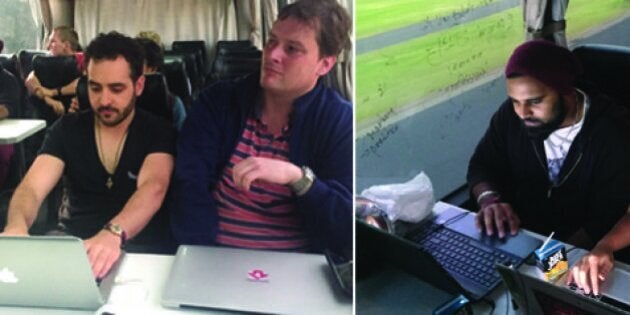 Consider this: 23 entrepreneurs, one bus and 72 hours to create a fully-formed startup business idea.
It may sound like an improbable feat but the StartupBus innovation, part of the inaugural StartUpWeek Sydney, is a proven method of creating multi-million dollar business ventures.
Begun in 2010, StartupBus has run these time-fuelled incubators across Europe and the US with incredible success. One of the companies formed from a US StartupBus, a grocery-delivery service called Instacart, is now valued at $2.7 billion.
This is the second year StartupBus has run in Australia and spokesperson Bob Trenson says the team is very excited to see what will happen.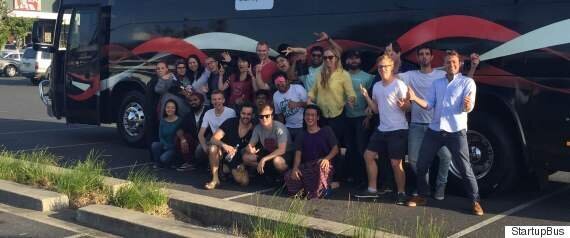 This year's StartupBus entrants left Sydney for three days of hardcore brainstorming.
"It's sort of like a 72-hour hackathon on wheels, or as a friend described it, a shark tank on a bus," he told The Huffington Post Australia.
"Throwing people together like this we are guaranteed to produce some really interesting ideas.
"StartupBus really represents what's happening at a small level the practical element of the government's rhetoric of startups and innovation and technology in that it's really pushing the boundaries of what you can do in a small amount of time."
Coders, hackers, producers and designers were invited to apply for the bus, which left Sydney on Sunday October 25 bound for Byron Bay -- and back again.
En route they are invited to pitch a business idea and then organically sort themselves into groups to brainstorm, reach out to potential manufacturers and suppliers to gather base costs as well as write a marketing plan and a five-year business plan.
Tronson says the bus idea is an intense micro version of existing startup hubs.
"The way that they work together and how they are interested in what each other are doing and they are helping each other ways in all kinds of ways that you wouldn't expect just breeds this community that produces great results and challenges each other and throws ideas out there and it's really fantastic," he said.
"So trying to dilute that to 72 hours - who knows what's going to come out of it. It's pretty exciting."
Tronson says the StartupBus team expects teams of five to six people to form -- and that number should take care of any roadblocks in the planning of the business idea.
"The skills that are on the bus and the kind of people who applied and didn't even make it mean that the people that are there -- if there's a will, there's a way," he said.
And the major prize of seed funding and a trip to Silicon Valley will no doubt help to spur on the teams as well.
Matt Doyle, one of this year's StartupBus passengers, told HuffPost Australia on Sunday night that so far the trip had been "full of coffee, excited entrepreneurs and intermittent wifi".
He and another attendee, Affy Hannan, are both ex-project managers and are working on an idea called Committ -- a platform guaranteeing effective meetings.
He said the crew had been surprised by a visit by StartupBus Executive Director Mitch Neff from Florida, and that everyone on board was motivated.
"Affy and I think it is surprising that together we've laid the groundwork for a new business over the course of a day -- whilst combatting motion sickness!" he said.
Last year's winners offered a crowd-funding idea for solar panels and another startup involved a computer program to scan your face and produce glasses that will fit perfectly from a 3D printer.
The three finalists will be chosen at an event on October 28, and the top three finalists will pitch their idea at SydStart, the annual conference on October 29 and 30 to conclude StartupWeek Sydney.
More than 5000 people are expected to attend the 60 events during StartupWeek Sydney which includes workshops, seminars and expert panels.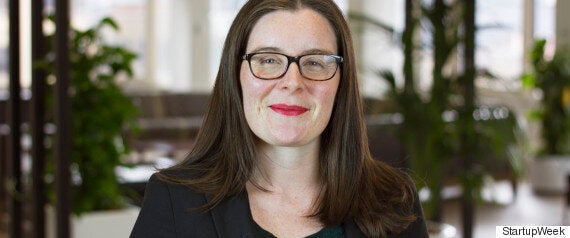 StartupWeek National Manager Michelle Williams.
"StartupWeek Sydney aims to be more than a series of events, it identifies the current infrastructure available for people interested in startups to find the education, support, connections and funding they need to build their enterprise," said StartupWeek National Manager Michelle Williams.