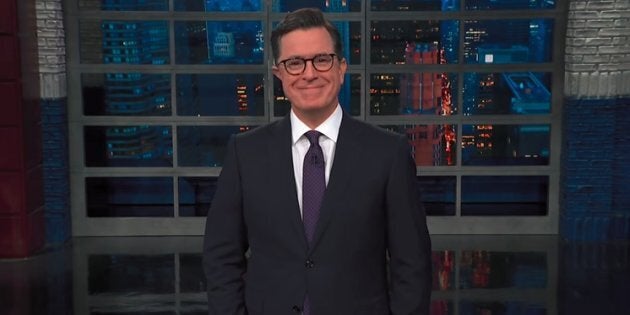 News that Australians had overwhelmingly voted 'Yes' in favour of same-sex marriage was greeted with joy around the world, but it was the reaction of an MP that had some in fits of laughter.
On 'The Late Show with Stephen Colbert' on Tuesday evening, Colbert celebrated the "huge news" from "the land down under" to big cheers of support and applause from the crowd.
Colbert wasted no time in bringing the laughs, in the form of Independent MP Bob Katter's recent comments regarding same-sex marriage to the attention of his viewers, with a warning the MPs comments contain "extreme levels of Australian-ness".
Katter joyously told reporters that "people are entitled to their own sexual proclivities. I mean let there be a thousand blossoms bloomed, as far as I'm concerned".
But then there was a change, with his jovial tones replaced by a scowl.
"But I ain't spending any time on it because in the meantime every three months a person is torn to pieces by a crocodile in north Queensland," he said, indicating he was well and truly finished discussing the same-sex vote and wanted to move on to other matters.
Sadly for Katter, Colbert was far from finished with the discussion, calling his change in topic an "abrupt left turn".
Colbert concluded the segment by speculating Katter's stance on gay adoption.
"I mean people are entitled to the joy and laughter of children. I say live and let live. But who cares because in the mean time every five minutes gangs of kangeroos and dingos are chewing your grandpa's face off," he said.
It seems Katter's comments are as confusing overseas as they were here in Australia.