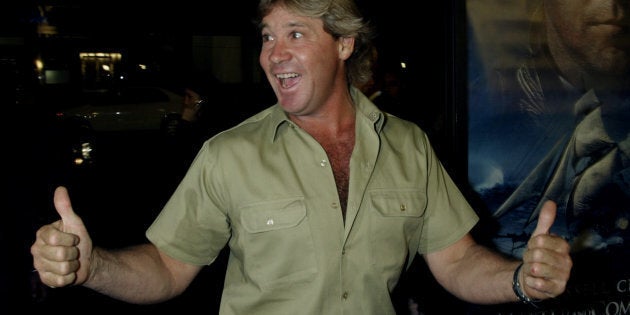 November 15 will be known henceforth as Steve Irwin Day, with the legendary crocodile hunter to be be remembered at Australia Zoo with a new annual commemoration of his life.
Steve's widow Terri said on Tuesday that November 15 would mark Steve Irwin Day at the famous Queensland zoo and that the date had been chosen to coincide with the birthday of one of the entertainer's most loved animals -- a big tortoise from the Galápagos Islands named Harriet.
"She lived to be 175 years old. She was our giant Galápagos land tortoise and we celebrated her birthday on November 15," Terri told the Nine Network alongside Bindi and Robert Irwin.
"In honour of their special relationship and making sure Steve Irwin Day is all about wildlife and wild places we're continuing the tradition of a mid-November celebration with Steve," Terri said.
Bindi, now a media star in her own right, said she missed her dad every day.
"For us we are really lucky that his spirit and his heart lives on here at Australia Zoo in each and every one of us," she said. "Everyday that we put on our khakis it's like we're getting that little piece of Dad back."
Earlier this year, Australia marked ten years since it lost one of its most colourful and well-known characters in Steve Irwin. He died in far north Queensland after being stabbed through the heart by a stingray barb.
The internationally renowned television star was filming in September 2006 and his death brought the nation to a standstill. Then-PM John Howard told the nation Irwin's death was a "huge loss", and tributes flowed in magazines, newspapers and on TV bulletins.
Bindi was aged eight at the time and read a heart wrenching tribute to her dad at his public memorial at Australia Zoo.