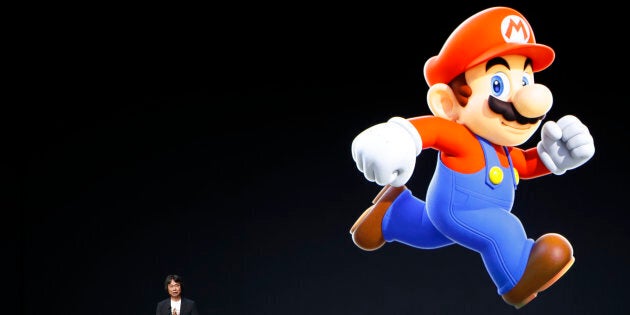 Move over Pokemon GO, Super Mario is back and feeling nostalgic for our childhood days has never been cooler.
The latest in retro gaming revamps, Super Mario Run was launched on Thursday night and available exclusively on Apple IOS devices.
This means Australians everywhere can hark back once again to their glory days with their favourite moustached plumber so long as they have an iPhone, iPad or iPod touch with Apple's IOS operating system installed.
The relaunch is already set to earn millions with mobile analytics company Sensor Tower predicting it to earn upwards of $90 million within its first month, according to News.com.au.
This will put it a fair way behind Pokemon GO which earned a whopping $192 million within its first month, although this game is designed to be played with only one finger, which may be its advantage over all the walking required in the Pokemon app.
So what's the catch?
A trial version of the game is free to download through Apple's iOS App Store which includes three levels to pique your interest, but you'll have to fork out $14.99 AUD to get access to the full thing. You'll also need a constant internet connection for the game to properly work and if you're an Android user, you're out of luck until at least 2017.
How does the game work?
According to the app's developers Nintendo, Super Mario Run is side-scrolling auto-run game, meaning that Mario constantly runs forwards, allowing you to tap your phone screen to make him jump to avoid obstacles, gather coins and reach the end goal of each level.
The game includes three different modes of play: World Tour -- the classic run to the flagpole version, Toad Rally -- gameplay competing against other online opponents, and Kingdom Builder -- your opportunity to create your own levels.
The revamp also comes with familiar faces that act as playable characters throughout the game to keep your eyes glued to your screen. In addition to Mario, Luigi, Peach, Yoshi, Toad and Toadette also make appearances in-app.
Check out Nintendo's introduction to the game below.