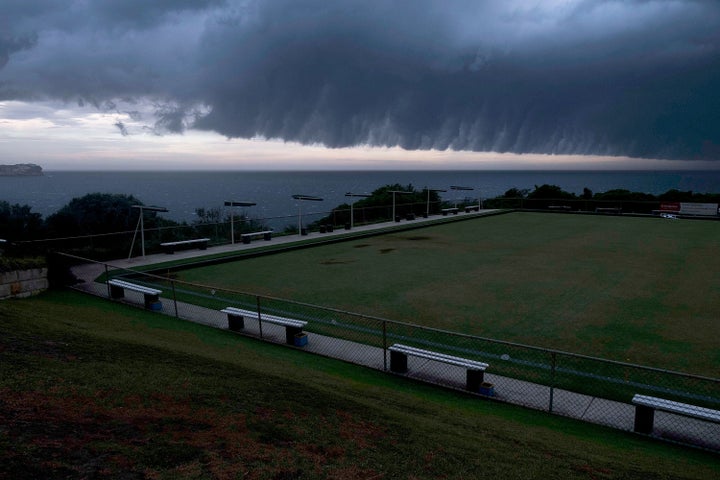 Viral videos of terribly burnt koalas and red apocalyptic skies have disturbed global audiences, causing more eco-anxiety than ever but finally one video has surfaced that might make you crack a smile.
Bondi resident Tom Crin filmed locals of the Sydney eastern suburb cheering loudly as rain finally poured down over the city on Monday.
Sound on for this one, people.
The feel-good footage comes as massive donations rolled in to help with bushfire relief.
Elton John, who has toured Australia since the 1970s, closed his concert at the Sydney Superdome on Tuesday with an emotional speech honouring Australian firefighters and announcing a $1 million donation.
It's a pledge that matches Australian actor Chris Hemsworth's epic $1 million donation on Tuesday.
"Like you, I want to support the fight against the bushfires here in Australia. My family and I are contributing a million dollars," Hemsworth wrote next to the candid clip on Instagram.
Other celebrities who have donated include billionaire James Packer who gave $5 million. Pink, Nicole Kidman and Kylie Minogue have pledged $500k each while comedian Celeste Barber has helped raise over $40 million through her viral Facebook fundraising effort.
Bushfire smoke from Australia has now reached South America, the UN World Meteorological Organisation said on Tuesday.
New Zealand police issued an official statement asking Auckland residents not to phone the emergency number there about the alarming orange sky after an influx of calls.
Australian Prime Minister Scott Morrison has pledged $2 billion to a newly created National Bushfire Recovery Agency.