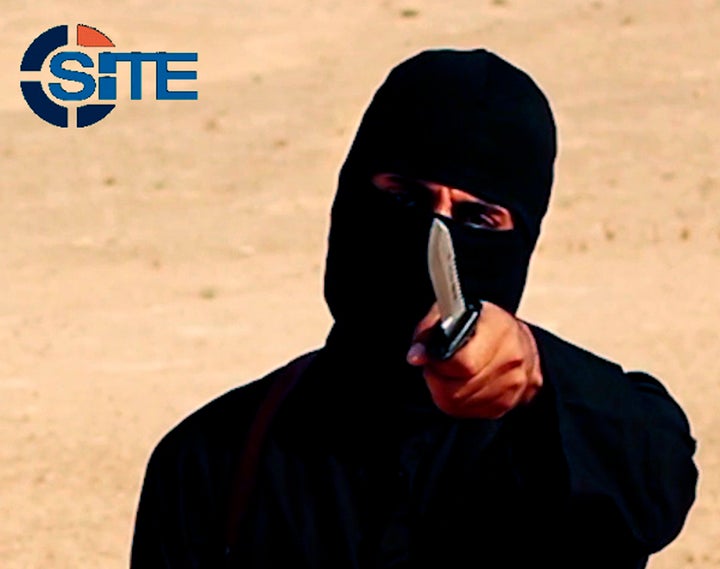 Syrian Kurdish fighters have captured the last two fugitives of the so-called Islamic State's "Beatles" cell, which was notorious for beheading Western hostages on camera, The New York Times and BBC reported Thursday, citing anonymous American officials.
Alexanda Kotey, 24, and El Shafee Elsheikh, 29, belonged to an extremist gang of four men involved with ISIS atrocities, nicknamed after the Beatles rock band because of their English accents. The U.S. designated both men as foreign terrorists, and sanctioned Kotey in 2017.
American authorities were informed last month that the militia might have apprehended Kotey and Elsheikh, according to the Times. The men reportedly provided valuable information to military interrogators about ISIS leadership and structure. Counterterrorism officials believe ISIS leader Abu Bakr al-Baghdadi remains at large, despite rumors of his death.
The lead executioner in the "Beatles" cell, Mohammed Emwazi, known as "Jihadi John," was killed by a U.S. drone strike in 2015. Aine Davis, the fourth member, was detained in Turkey in 2015 and convicted on terror charges last year. All four members of the group lived in West London before moving to Syria.
They are reported to have detained, tortured and killed dozens of hostages, including American journalists James Foley and Steven Sotloff, as well as British aid workers David Haines and Alan Henning, in 2014. Their gruesome propaganda videos of victims' slayings have circulated around the world.
The detention of Kotey and Elsheikh will end a yearslong manhunt by British intelligence and security agencies, as well as a U.S. Joint Terrorism Task Force, the CIA and the FBI.