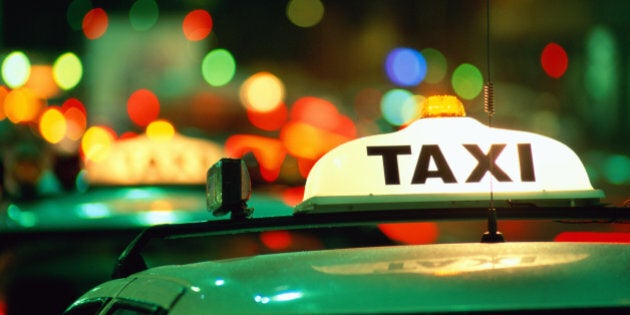 Victoria Taxis haven't had a good few days. After the farce of #YourTaxis backfiring spectacularly, as the social media universe turned the PR exercise on its head by sharing negative stories about drivers rather than the hoped-for positive ones, things got even worse on Wednesday.
Wait, what happened? They deleted a Tweet from earlier today, but luckily, we managed to get a shot of it: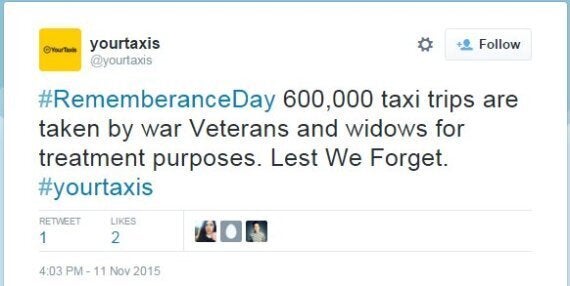 Yep, that's another brand using war veterans for commercial purposes. People didn't like that -- not one bit.
So, the tweet was soon deleted and a clarification posted. It took a while for that statement to come, but around 10pm, a response finally came.
"The Victorian Taxi Association has apologised unreservedly for a tweet sent on behalf of the YourTaxis campaign that it does not believe displayed the appropriate level of respect to Australian servicemen and women and their families," the statement read.
"The tweet was sent on the official @yourtaxis Twitter handle by an external supplier but the VTA accepts that it should have been reviewed and vetoed by its own staff. In order to minimise any unintended offence, the tweet in question was deleted immediately."
The statement went on to say "our industry has the utmost respect for Australian servicemen and women and their families and the decision to use an important and significant day like Remembrance Day in any form of marketing was ill-advised, inappropriate and completely unacceptable."
"We apologise to all servicemen and women, their families and the wider community for a mistake that should never have happened... we are sorry that we have cast an unacceptable shadow on a day that is important to all Australians."
Commenting on the #YourTaxis campaign itself, Victoria Taxis said the online backlash showed them "we have a lot of work to do as individuals and as an industry and the response over the past couple of days since we launched our marketing campaign has reinforced that work and the steps we need to take."
Victoria Taxis Chief Executive Officer David Samuel said the Association "would be meeting with its agency to review the campaign as soon as possible."
Meahwhile, the social media manager behind the Your Taxis account is still working hard...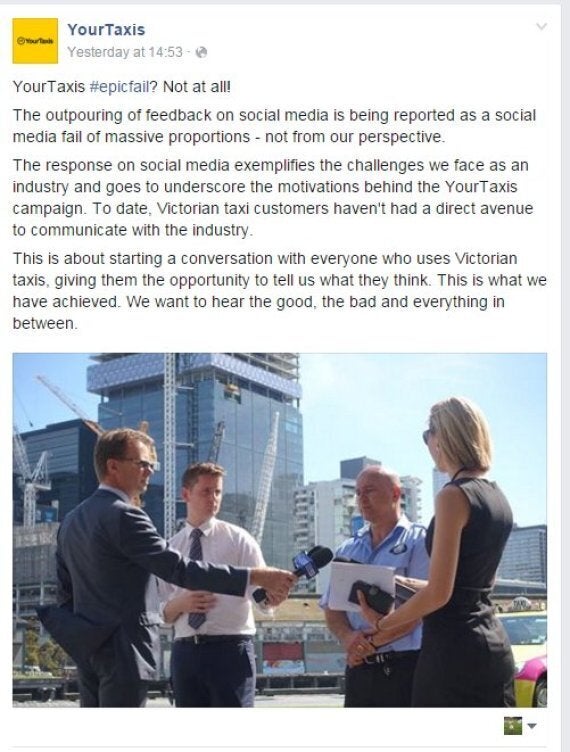 But people still aren't buying it.