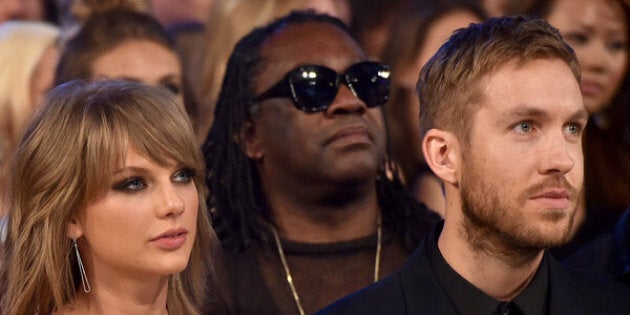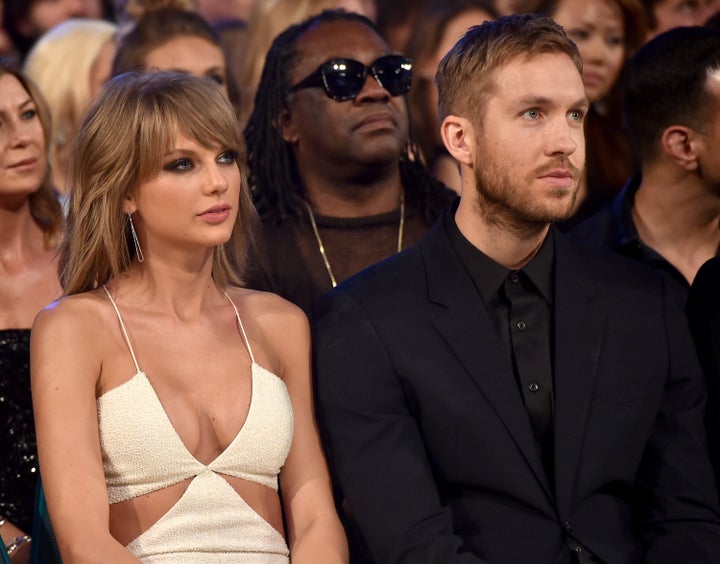 UPDATE: Taylor Swift's representative has confirmed to The Huffington Post that the singer did indeed pen "This Is What You Came For" for then-boyfriend Calvin Harris. The rep also confirmed that Swift used the pseudonym Nils Sjöberg.
Harris acknowledged the truth, as well, but took time to throw some more shade.
Take notes, Tom Hiddleston. Swift doesn't mess around.
PREVIOUSLY: Rumors have been circulating for weeks that Taylor Swift helped write Calvin Harris' hit "This Is What You Came For," and now TMZ is reporting it was behind their split.
According to TMZ's sources connected to Swift, the singer penned "This Is What You Came For" and even provided vocals on the original track. The two decided against the public duet and she was replaced with Rihanna. The song was released on April 29 and peaked at No. 4 on the Billboard charts.
All was good until the alleged "breaking point" in the relationship came when Harris shot down talk of a collaboration while talking with Ryan Seacrest about the single.
"You know, we haven't even spoken about it," he said, poker-faced, when asked if he would work with Swift. "I can't see it happening, though. No."
Alas, Swifties have been saying the 26-year-old was behind the song all along. At one point, Swift was apparently credited as a writer in the Wikipedia entry for the song. The name was then changed to Nils Sjöberg. Seventeen pointed out that fans believe the name is an alias Swift uses for songwriting credits. The only other notable Nils Sjöberg is a Swedish poet, according to the magazine.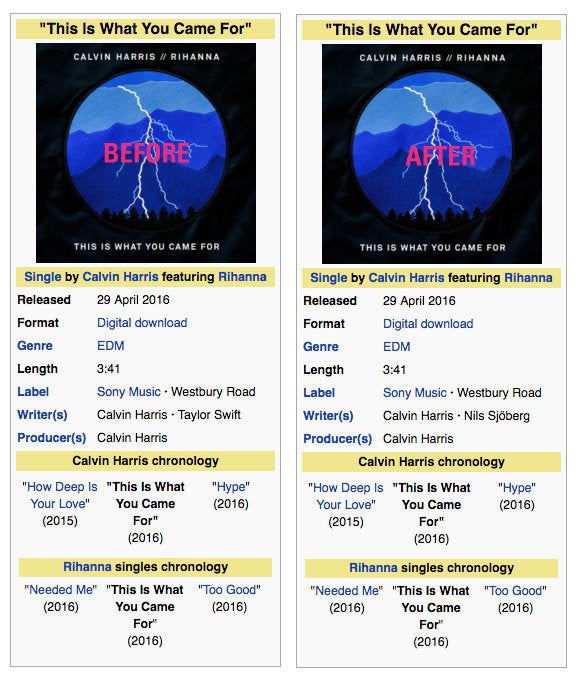 A rep for Swift was not immediately available for comment, but Swift may never tell.