Get ready to crush on this totally adorable Norwegian guy who has two tickets to Taylor Swift, but no one to take with him.
Marius Helde Larsen, 30, just moved to Sydney for work, and as a farewell gift, his buddies back home bought him two tickets to Taylor Swift.
"When I got it, I really thought it was a good idea but it also made me a bit stressed, because I felt like I have to live up to what they're expecting of me," Larsen told The Huffington Post Australia.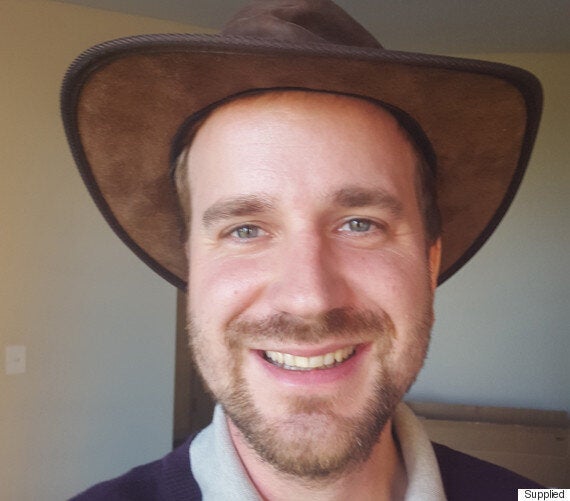 Marius Larsen in his Australian hat.
"I knew the time gap from when I arrived in Sydney to the concert was kind of short, and I have met some friends here, but they're not the type of people to go to a Taylor Swift concert."
In other words, he doesn't want to blow a new friendship with the admission that he's a massive Taylor Swift fan.
"I know it's a bit unusual -- I normally listen to old music or rock music but I really do think Taylor Swift is very talented," Larsen said.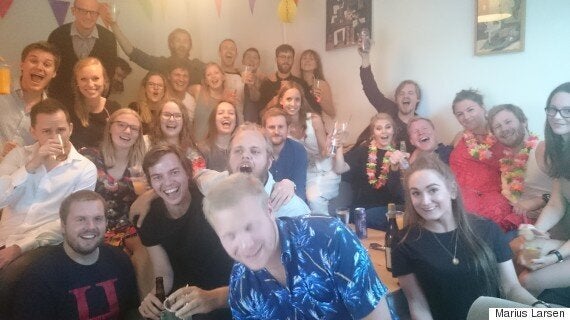 Larsen's farewell party where he was given the tickets.
"It started with Shake It Off -- me and my friends were in Iceland and for three days, and we were waiting for this song to come on the radio, and it never did. Then all of a sudden, it came on and we were laughing and singing and screaming -- you can see it in the video -- it was a lot of fun."
He said he wasn't necessarily looking for a romantic date, but if it happened, he said "that would be nice".