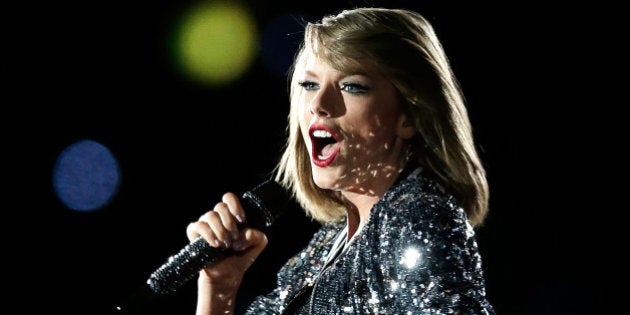 Taylor Swift was born in 1989, and perhaps she wants to party like it's 1999 without the attention of the Australian press.
A number of media personalities were either blocked from entering Hamilton Island or asked to leave on Wednesday at the request of the pop star, who is taking a break in the Whitsundays.
Swift has been performing around Australia for the final leg of her 1989 tour and now wants to enjoy her downtime in private. For the next few days, Hamilton Island will be a Blank Space*.
Sunrise journalist Michelle Tapper told the Channel 7 program on Wednesday that she was banned from the island, where Swift is reportedly preparing to celebrate her birthday with family and friends.
"I've never encountered anything like this before in 20 years of journalism, this is a pretty outrageous media ban," Tapper said live on air.
A number of other media outlets, including the ABC, were also asked to GTFO the island, which is privately owned by the Oatley family.
"Hamilton Island can confirm that representatives of a number of media outlets were asked to return to the mainland after arriving at the Island yesterday," the island's management confirmed in a statement to Fairfax.
"It is within the rights of Hamilton Island management to take this action, and the decision to request that media return was Hamilton Island's alone."
T-Swift then made a statement of her own on Instagram, inviting Australian media to "take it down a notch".
"Aussie press, I love your enthusiasm but my birthday isn't for 2 weeks and it'll be a quiet one this year. Let's take it down a notch :)," she told her 57 million followers.