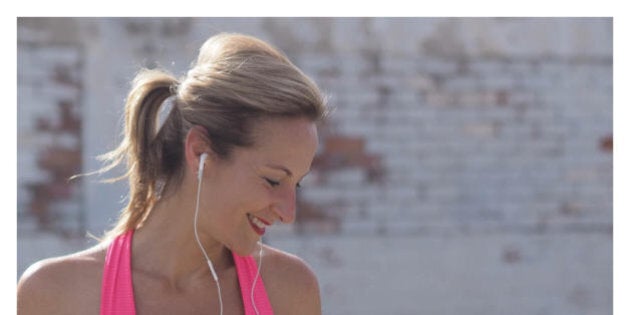 Technology has seen the fitness industry undergo a massive transformation; shaping consumer behaviour like never before. A simple search on the app store under 'fitness' unveils a huge variety of apps to help you get fit and, most importantly, stay motivated.
But are fitness apps doing fitness trainers out of a job? Probably not. In fact, most of us still feel the need to connect with a professional. What an app really does is enhance the traditional gym experience.
Jay Baikie, from Goodlife Health Clubs told The Huffington Post Australia fitness apps and gyms tend to go hand in hand.
"Never before have consumers been more engaged with their progress and performance or more connected to others in the fitness community, and this is in large part thanks to the growth of wearables, apps, online programming and virtual class offerings," Baikie said.
"Many opponents see apps and online programming as a threat to bricks and mortar gyms, but Google search trends have proven otherwise. The last five years have seen a general upward trend in searches for both 'gym membership' and 'fitness app', and interestingly, when we see a spike in one, there is a comparative increase in the other."
Goodlife has released Australia's first app to consolidate multiple tracking devices into one dashboard -- providing a single-view of a user's health and fitness. It's fully compatible with Fitbit, Jawbone UP, MapMyRun, Nike+, MyFitnessPal, RunKeeper, Moves, Withings and Facebook, with further integrations to be released this year.
The app also features Optical Character Recognition (OCR) where users can take a photo of their machine console with time, distance and calorie information, which is then automatically uploaded to their profile.
"Apps keep people accountable, but they can't replace the personalised experience or social interaction that comes with a personal trainer. Research shows that a PT can build better, faster results than solely using an app or online program," Baikie said.
Dani Stevens, from DaniStevens.com is a health, food and fitness motivator who believes fitness apps give people the surge of inspiration and motivation they need to get fit in the first place.
"It's all about collaboration and connecting with like-minded people all over the world. Technology is really helping us set scores and helping us beat our personal best. It's also a great way to encourage one another and motivate those that need that extra push," Stevens said.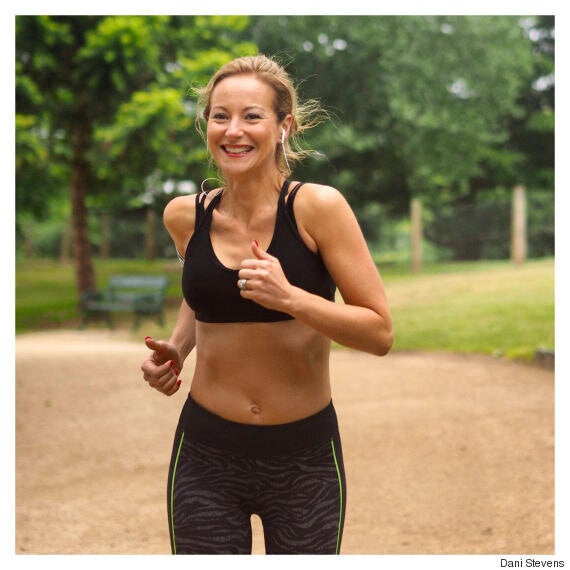 Dani Stevens.Picture Supplied
"It's given people greater awareness and content, making it accessible for anyone to be fit of all skill levels. That's one of the reasons I started Danistevens.com -- to give people a community to belong to where we can all motivate each other to eat healthy food, keep fit and motivate each other."
"I think fitness apps are fantastic but people definitely still need guidance so they're not solely relying on an app. It very much depends on your personality. I have moments where I can bang out a workout and then get on with my day. Then I have days where I need to connect with people to have support, bounce off ideas and listen to other people's opinions."
"There's also the aspect of treating an app like your fitness bible, where people might be writing untruths, promoting potential fat loss, diets or exercise tips that aren't safe. If you're ever in doubt, you'll need to talk to a professional. We're all unique so there will never be a one-size-fits-all fitness app."
While the future of fitness apps is bright, consumers will demand greater flexibility, instant gratification and seamless integration with their daily routine.
"For example, the next iteration of our Goodlife App will be all about fitness anywhere, anytime. New functionality will focus on social authentication to provide a more personalised experience by serving relevant content or classes, the ability to reward users with special offers for high-level engagement or participation and the creation of communities where users can see how friends in their network are staying active," Baikie said.
"It's a great way to start the new year on the right foot by inputting your NY goals, joining fitness challenges to stay engaged and syncing the data from your wearables and apps. It's all about making it easy and efficient to track your progress."