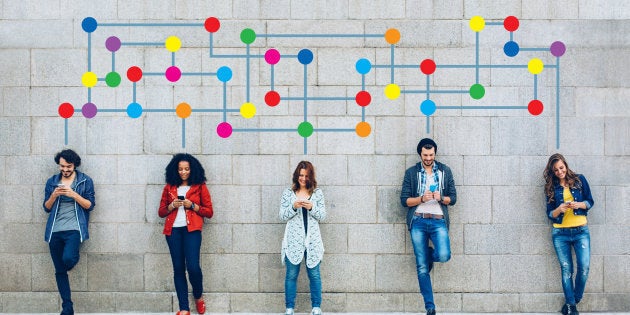 We've heard it all before. When it comes to building a useful social network, social media is both a blessing and a curse.
"I think social media has made it better in terms of giving us an opportunity to connect with people that we otherwise wouldn't be able to connect with. But truly connected conversations have been lost," business advisor and mentor Janine Gardner told The Huffington Post Australia.
We can't do it on our own. We need to start taking ownership of our network. Janine Gardner
"What concerns me is as 'connected' as we are, there is an underlying disconnect. We need to start taking control of reaching out to the key people in our lives that will help us get to where we want to be."
How can we find a network that works for us?
According to Gardner, a useful network can be broken down into 12 relationships with people from different spheres within the corporate hierarchy. Simple, huh?
"Over the last couple of decades, I have worked with and interviewed corporates and entrepreneurs. My research indicates that choosing your network wisely starts with four critical people: your promoter, who helps you to become more, your pit crew, who helps you to care more, your teacher and your butt kicker, who accelerates your journey and pushes you to do more," Gardner said.
"Within these four quadrants, there are three main personality types. Collectively, these groups of people will work with you, both professionally and personally."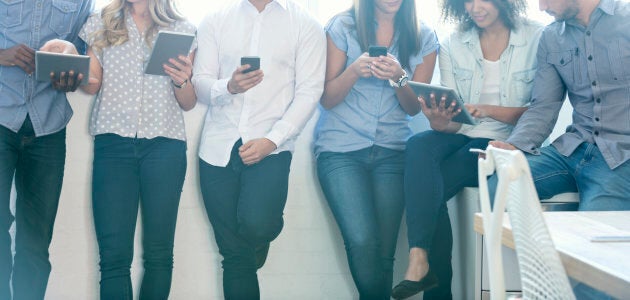 1. The promoters
Gardner labels promoters as those people who make noise around and stretch your potential.
This one is cheesy, but appears to be true. We all need our own cheerleader in our lives.
"The cheerleader is in front of you, creating opportunities for you. In a work context, they are the person who is connecting you with the right people," Gardner said.
"This is the person who is questioning your who, your what and your why. They will sit with you and be curious about your different pathways," Gardner said.
"They are there to disrupt your current plan, and perhaps introduce an alternative one."
"These are the people who you spend time with who light your fire. They're ambitious, big picture thinkers," Gardner said.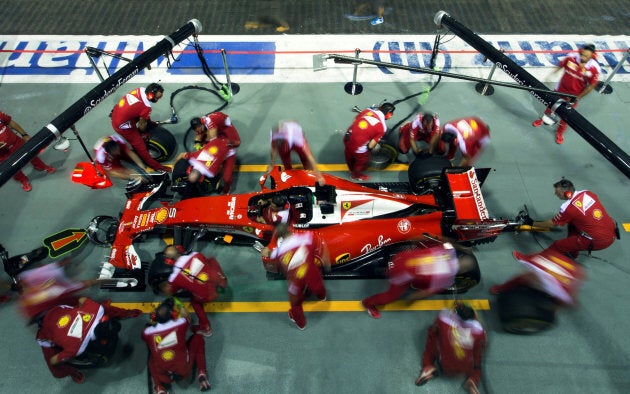 2. The 'pit crew'
Akin to a Formula One pit crew, these guys are around to keep you stable and on track.
"This isn't necessarily the person who you spend your nights with! They care about you, not your job title," Gardner said. "They are the people who ask you how you're really travelling -- and they put your needs first."
"This person connects you with people or information. They are joining the dots before you might see them," Gardner said. "The connector is all about collaboration and opening doors for others."
"The balancer is there for self care. They understand that success relies on having a balance between personal and professional goals," Gardner said. "We need this person in our network to make sure we're not just firing in one direction."
What do you want to achieve in the next 12 months? What are you already good at and where do you need support? That's where you begin to seek out these 12 people to help you get there. Janine Gardner
3. The teachers
For Gardner, finding your teachers is all about continually developing knowledge and foresight.
"When we leave formal education, we tend to forget about this quadrant, but it is crucial," Gardner said.
"This person has probably achieved what you want to achieve. They may be higher up the ladder at work or they may be someone like Lisa Messenger who has a successful business when you're starting out," Gardner said. "The influencer in your network is happy to share what they've learnt and guide you through your decision making process."
"This person may be an academic or an expert in their field who challenges you to think differently. They're not into small talk... This relationship is about high level conversation that will push your thinking."
Every working day is about picking new skills or viewpoints.
"My professor in the early days, when I first left my corporate world, was Malcolm Gladwell. I listened to what he spoke and wrote about," Gardner said. "It's the people who are able to teach you through their own learning."
"Like an architect, they are methodical, astute and great at understanding challenges. They help to lay the stepping stones and guide you along your path. My architect is Matt Church, and the conversations that we have are specific and systematic. They are about looking ahead," Gardner said.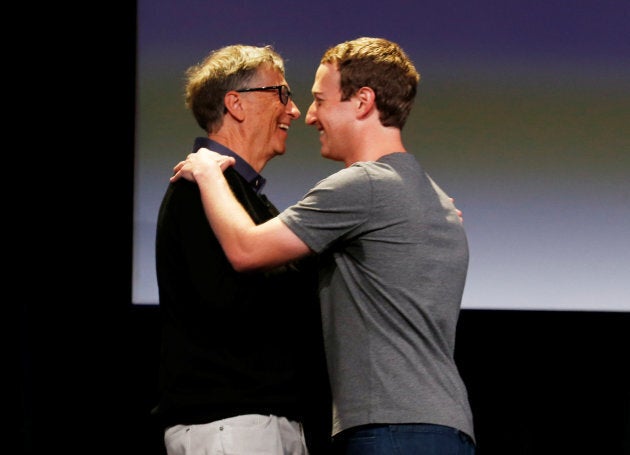 4. The 'butt kickers'
According to Gardner, these "accelerators" are commonly missed.
"This is probably one of the most challenging people to find. They are honest, loyal and have a high value system. They will challenge your integrity -- even if it flies in the face of conventional wisdom and they'll pull you up on your behaviour and the direction you're taking," Gardner said.
"It could be a colleague, a friend, or a person that you respect that you ask to become part of your network."
"This is the master 'butt kicker'. They'll push and prod you to make decisions, and won't take any excuses. They'll force you to commit to goals," Gardner said.
"My accelerator and I have a 30 minute call every Monday to plan the week. It's black and white and to the point."
"This is the person that most people seek out. Whether it is an informal or formal arrangement, it is the person we know we need," Gardner said. "Your mentor is empowering, and they are critical to your growth. They've been there, they have the experience and they're there to guide you towards your goals."
What now?
When it comes to identifying your key people, Gardner recommends first seeking out one person from each of the four quadrants, and then casting your network further.
"You'll find that people will move between roles and positions as you, too, move through your career. This is natural," Gardner said.
This is only one side of the story. Leveraging your connections is another -- and it involves moving beyond social media itself.
"This is why there is this disconnect with social media. To leverage, you have to put in the effort and think carefully about how you're going to connect with these people," Gardner said.
"It could be an email, a monthly phone call or a coffee catch up. It's certainly much more than a like on Facebook."