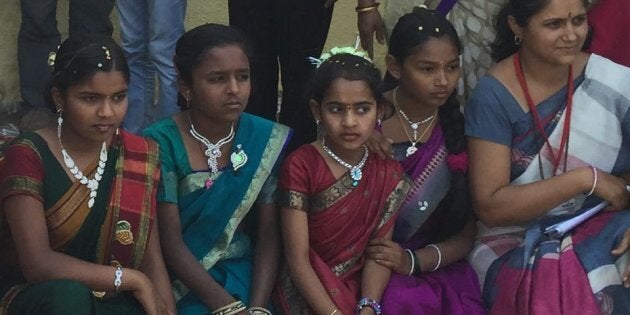 More than a third of the world has no access to a toilet and it goes without saying that it's the females that suffer the most: particularly in India where most 100 million children go to schools with no toilet at all. Girls who are left with no choice but to relieve themselves out in the open are at a higher risk of being raped. And the girls who do continue with their schooling, skip school when they have their period.
But thanks to Melbourne businessman Mark Balla and his not-for-profit company We Can't Wait 6,500 Indian school children can now go to the toilet at school. And, according to Balla, this is just the beginning.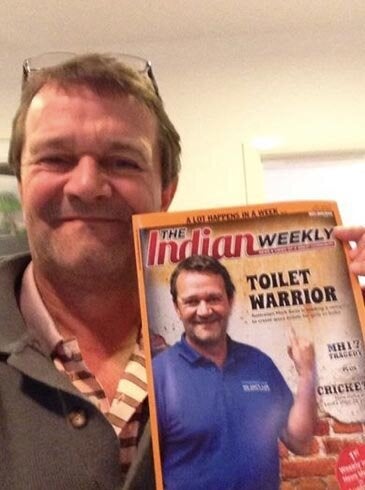 Balla and his team are literally changing the lives of thousands of Indian girls by providing schools with toilets so their education can continue.
It all began three years ago when Balla was travelling in Mumbai and had a chance meeting on a train with two young men who invited him to see where they live. The men, Fahim Vora and Tauseef Siddiqui lived in Dharavi, which is known as India's biggest slum (featured in the film Slumdog Millionaire). Around one million people are crammed into tiny shacks; living side-by-side in just 535 acres (217 hectares). The men took Balla to a local school and this is where the direction of his life changed forever.
"The first thing I noticed was there were no teenage girls at the school. It was then explained to me there are no teenage girls because there are no toilets for girls. The girls are forced to pee outside in the open. So when they go through puberty, most of them leave school forever. What's an exciting time for an Australian teenager, starting high school, is a devastating time for many Indian girls because that's when their education stops."
"High school is a time of mourning for many Indian girls."
"There have also been horrific stories of rape of teenage girls who go into fields, looking for privacy, so they can relieve themselves"
For the girls that do remain in school, they will refrain from drinking water all day so that they have no need to urinate. When they have their period, they skip school, or never return.
Balla promised himself he would do something about it and, when he returned to Australia, he set up a not-for-profit company, We Can't Wait.
"For inspiration I went to the World Toilet Summit in Indonesia and met the man who funds the summit, Jack Sim, who is known as 'Mr Toilet'. Then I started slowly raising money by talking to schools and I joined Rotary in Melbourne because I decided I needed a big partner that's good at execution and good at fund raising," Balla said.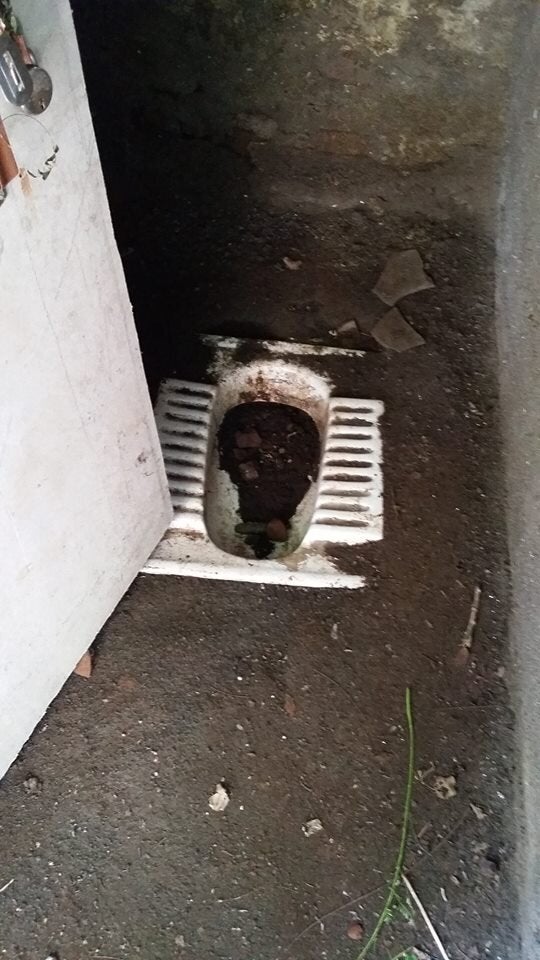 "Once we got the money, we started building toilets. First we built 15 toilets in a town called Nasic. It's a long toilet block funded by We Can't Wait and Rotary Box Hill Central plus a Rotary Club in India we partnered with."
Three days after the toilets opened at that school Balla received a call from one of his partners, to say there was a problem.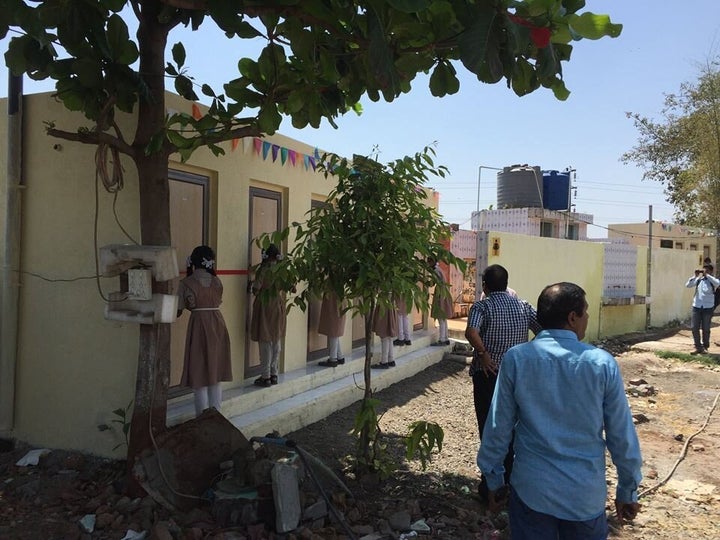 "The school boys were complaining that now the queues for water are too long because the girls have come back to school and started drinking water again! We also heard at that school the absentee rate across the student body dropped from eight per cent a day to just two per cent," Balla said.
"That was a very proud moment, a very emotional time for me and made me more determined to keep going."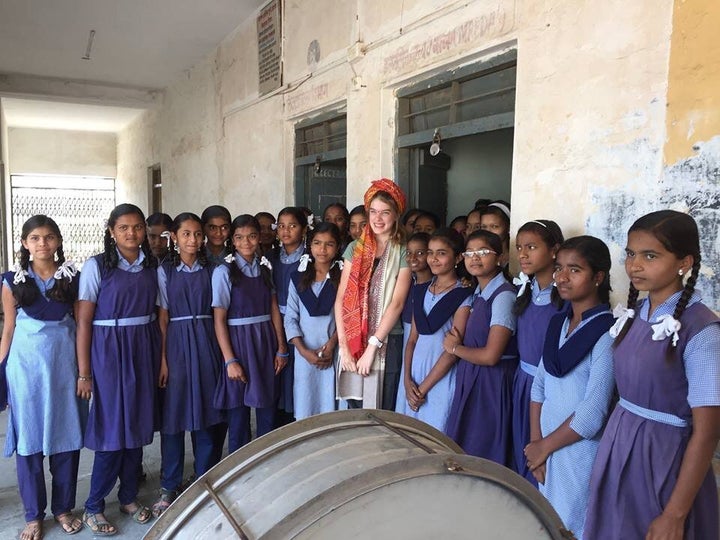 We Can't Wait has opened another 135 toilets in a series of toilet projects at Pune, near Delhi. So far, they've provided enough toilets for 6,500 students, across seven schools.
"The great thing is we haven't hit one road block since we started. We've also learned that once toilets are installed in schools, children will start asking their parents to install toilets in their homes. We've now developed the approach of School Lead Total Sanitation, which is shown to be more effective than a group of well- meaning Westerners telling people that they need toilets in their homes," Balla said.
"All it takes is US $100,000 to change the lives of thousands of students.I really feel that this is the beginning and, on a personal note, in my early 50s I've found a life purpose. It's a very emotional experience officially opening the toilets at the schools. You feel like you are giving these girls their lives back again by making them feel they can stay at school."