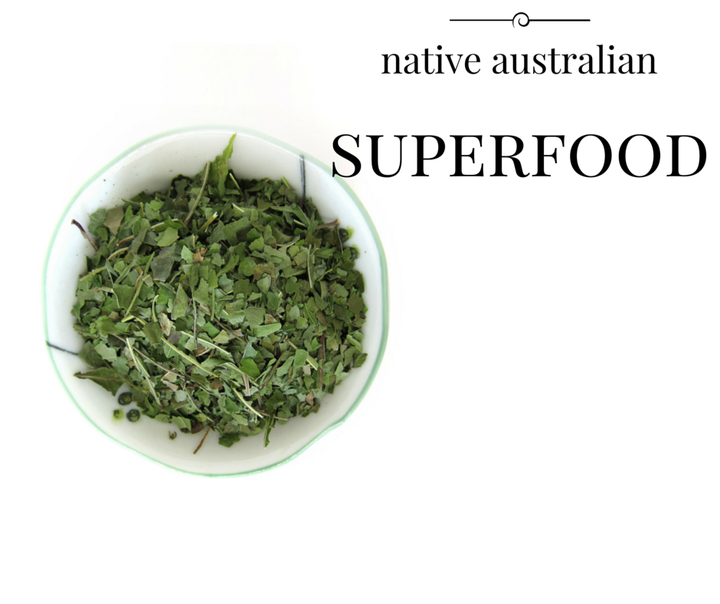 You've heard of açaí, kale, quinoa and chia, but you probably haven't heard of this superfood.
Gurạdji (ger-ra-jee) is a native Australian bio-food which has been used by Indigenous people for thousands of years both ceremonially and medicinally.
Grown in the Australian bush, Gurạdji has many traditional uses -- the leaves were chewed to relieve toothache, steeped in water and sipped to relieve pain or nausea, and made into a paste that was applied to wounds or injuries to reduce inflammation.
We are lucky to have so much native produce in Australia that is so far untapped.
Gurạdji is available as a tisane that can be brewed in both hot and cold water for a caffeine free, cleansing herbal boost. When brewed, Gurạdji has a slightly sweet, mild green tea flavour, without the bitter tannins.
Health and wellness company LORE Australia have introduced this native superfood, with the founder, Jesse Gurugirr, having first learned of the plant from his Aboriginal relatives who passed it along from generation to generation.
"The plant gets its name from the wise 'Gurạdji Men' that once dispensed the leaf. They were the holders of knowledge, tradition and rules -- the lore," Gurugirr told The Huffington Post Australia.
"Gurạdji was shared as a way to welcome others and create a sense of community between clans."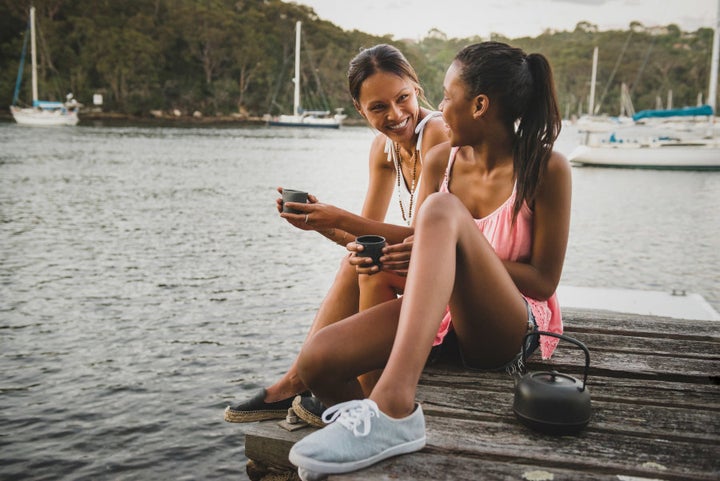 On top of relieve toothaches, Gurạdji leaves were "chewed for vitality and to suppress hunger".
"Women would make a sun tea by steeping the leaves in water and leaving it in the sun," Gurugirr said. "They would drink the sun brewed infusion to relieve cramping, headaches and upset stomachs."
According to Gurugirr, Gurạdji has a strong nutritional profile and while it is "not an instant fix or miracle cure" it is packed with a range of compounds which, when taken regularly as part of a healthy diet, can have positive long-term health benefits.
"As a tisane, Gurạdji is packed full of polyphenol antioxidants which are known to be beneficial in preventing cardiovascular disease, cancers and osteoporosis, and play an important role in the prevention of neurodegenerative diseases and diabetes," Gurugirr told HuffPost Australia.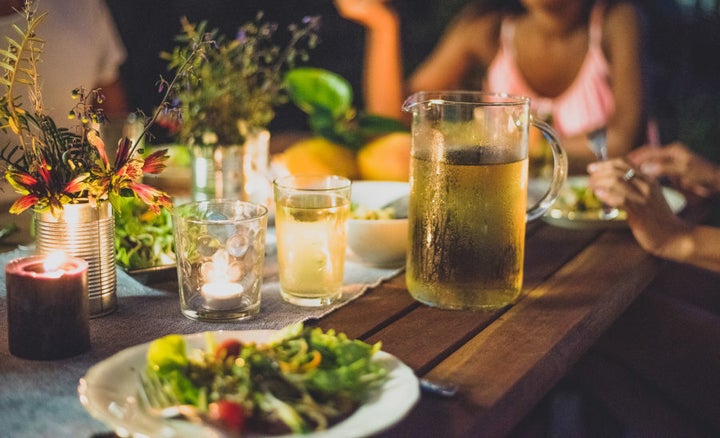 To make Gurạdji tisane, heat water to 85 degrees Celsius and steep the leaves for as long as you like. The tisane has a lovely, subtle flavour which becomes rich, yet not bitter, over time. Gurạdji leaves can also be used in other ways.
"Gurạdji can be blended finely or left as is and used on salads, in smoothies or in cooking," Gurugirr said.
"Or try putting your used Gurạdji leaves in a body cloth and washing your body while in the shower or even putting them directly in your bath. The presence of inositol makes it great for skin ailments and leaves your skin feeling soft and rejuvenated."
"We are lucky to have so much native produce in Australia that is so far untapped," Gurugirr told HuffPost Australia.