It's the sort of moment we've seen 1,000 times before. A sportsperson wins a major award and kisses their spouse before the walk from function table to podium.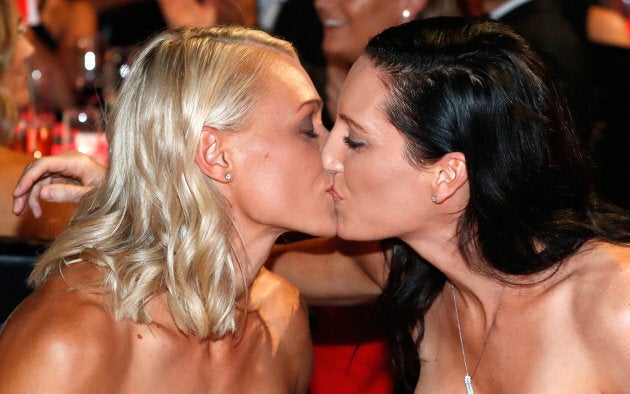 But this image of Adelaide Crows co-captain Erin Phillips kissing her wife Tracy Gahan upon winning the AFLW Best and Fairest award has a particular poignancy to it.
Phillips, 31, won the inaugural AFLW premiership cup, the title of best and fairest player in the league and for good measure, also kicked the official goal of the year from 60 metres against Carlton in round three. Nice.
The secret to her incredible season? In her Best and Fairest Award acceptance speech, Phillips put it almost all down to her wife.
"Tracy, we've been through some amazing things," she said. "Obviously having kids is the first."
Ah yes, did we mention the adorable Blake and Brooklyn? They're a big part of this tale.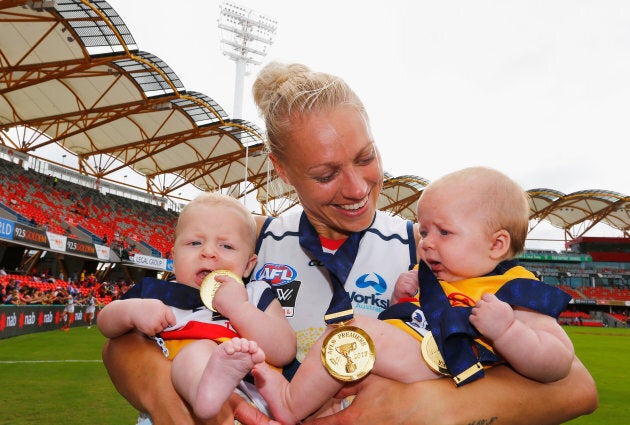 In addition to playing professional footy, Phillips is a basketballer. She won a silver medal for Australia at the Beijing Olympics, and has won two titles in the world's toughest league, America's WNBA, where she still plays with the Dallas Wings.
The WNBA season runs from May to September. That meant Phillips had a window for footy. But with kids on the way, it was more complicated than that.
"Tracy, when we were four months pregnant and I said 'can we go to Adelaide so I can play footy and risk my WNBA [career]', I was waiting for a 'are you joking?'" Phillips said in her speech.
"But you said 'absolutely, I know it's your passion and your dream'. That's why every bit of this is all owed to you, and and I can't thank you enough, and I love you."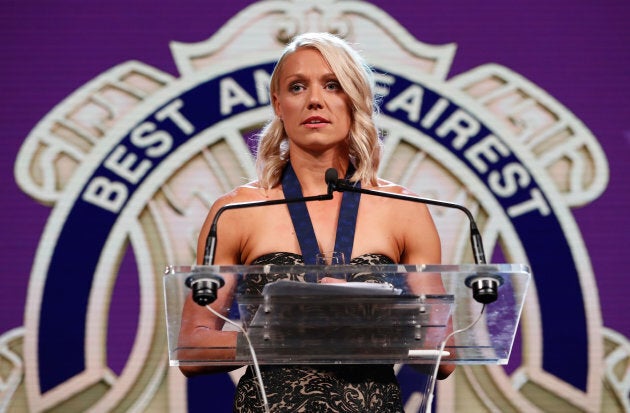 There were extremely cold things in freezers across Australia that melted at that point.
Phillips also acknowledged the support of her mum and dad, who helped with the childcare when the couple arrived in Adelaide.
"Tracy and I started off trying to live alone and then a week later we were knocking on mum and dad's door saying 'we need help!'. So thanks for putting us up at home mum and dad, and for your support."
There were other lovely touches in that memorable speech. It was cool to hear Phillips refer to all the AFL suits like "Gil", "Simon" and "Josh" by their first names. We also loved it when she said to her coach Bec Goddard "I love to play for ya, mate".
But the best bit was when she thanked her wife, who uprooted her life to help her partner chase a dream. We should all be so lucky to find a partner like that.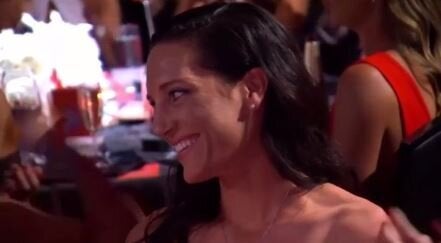 The couple, who married in America seven years ago, will travel back to Dallas together in April.