Everyone loves Christmas and everyone loves a candle.
Candles + Christmas is a match made in gift-giving heaven, and the potential answer to all your present woes this festive season. Think about it, a candle works for just about anyone -- your boss, your MIL, your kid's teacher.
Here, a round up of the most festive Christmas candles of the season.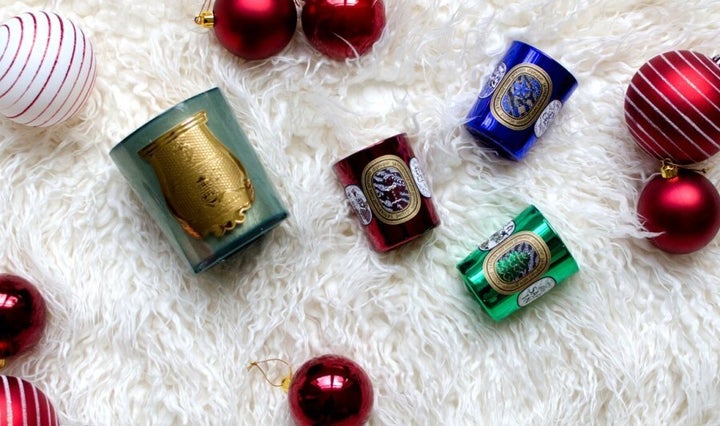 Cire Trudon's Gabriel Christmas candle, $130, is as fancy as it gets. The 100 percent vegetable wax base is scented with birch, chestnut, cedar, musk and patchouli -- it honesty smells like warm chestnuts roasting over an open fire. Too pretty to throw away, use the empty glass jar to hold cotton buds or makeup brushes.
The holy grail of candles, Diptyque has done it again this festive season with a 3 Candle Limited Edition Set, $140. The three different holiday-inspired scents -- a sparkling wood, a warm and spicy fragrance and a woody resin -- come housed in a coffret in collaboration with French designer Pierre Marie.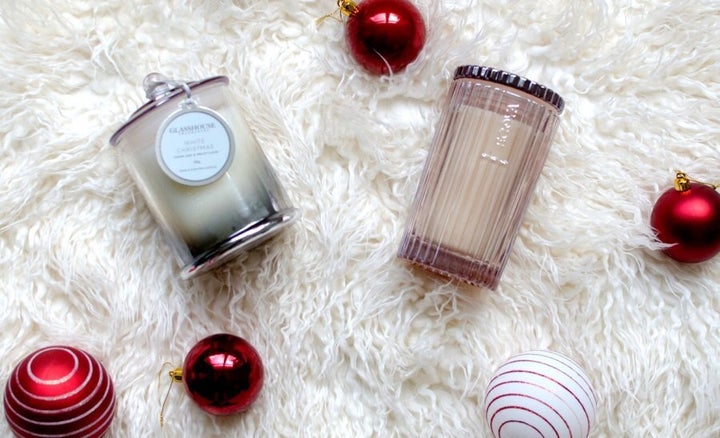 Glasshouse Fragrances White Christmas candle, $44.95, aims to evoke memories of snow covered rooftops and Santa-inspired snowmen. The triple scented candle contains notes of pine, cedar leaf and fruity clove. It really is Christmas, captured in a smell.
Ecoya's 2016 Christmas offering features varying scents including Fresh Pine and Sweet Fruits. This limited edition Sweet Fruits candle, $42.95, gives you 70 hours of burning time and smells just like the fruit cake your grandma used to make. Notes of sugared pink grapefruit, and creamy coconut are housed in a luminous rose gold glass jar.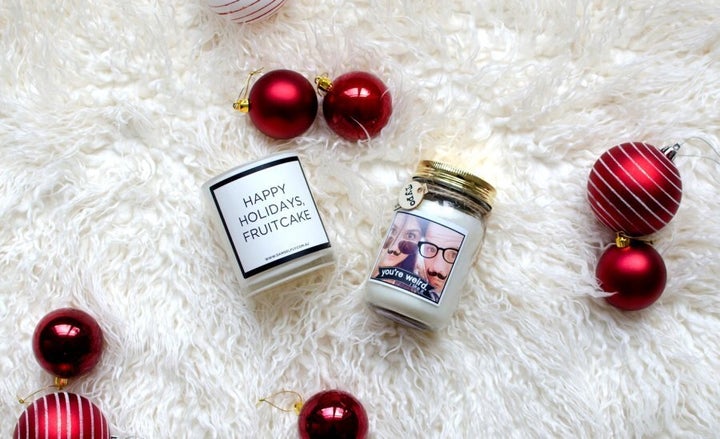 Damselfly love a cheeky candle. The 2016 holiday collection features a bunch of funny sayings, including this Happy Holidays, Fruitcake candle, $39.95. If you can't decide on which label makes you LOL, there's sets of three minis available, too.
Typo is jumping on the custom bandwagon this season with its offering of personalised candles. Head in-store to visit their 'Wish-Lab' to have your fave pic from Instagram printed on the label. At $14.99, it's a clever gift idea for your office Kris Kringle.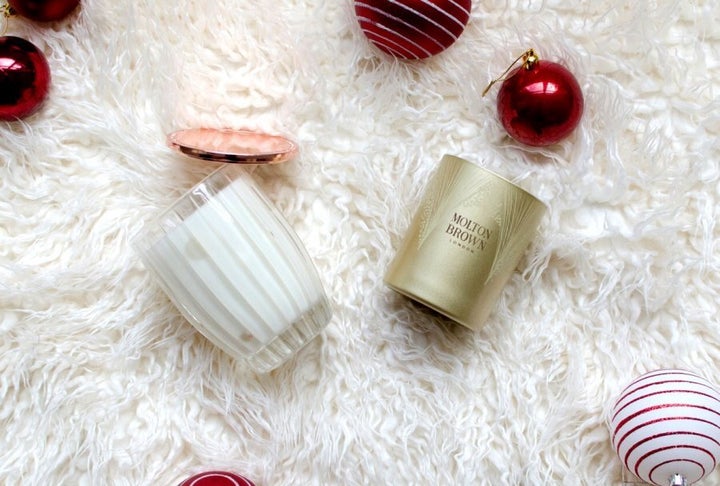 Peppermint Grove Australia has managed to capture your childhood memories of crowding around the tree on Christmas morning. The Christmas Pine Candle, $42.95, smells exactly like a real pine tree. A great option if you can't have the real deal (read: all cat owners).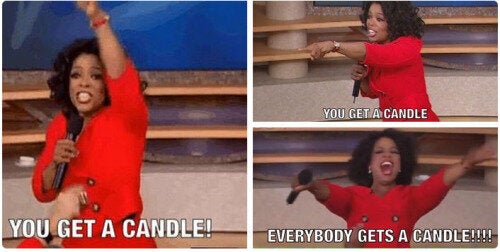 Click below to follow HuffPost Australia on Snapchat!