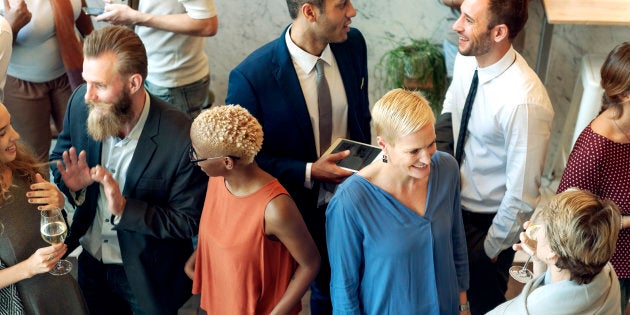 We are entering the time of year when university graduates are completing their degrees and getting ready to wear the gown and mortarboard.
But the next stage is to find employment -- which may be daunting for some graduates.
Job websites are tempting for new graduates, they have an inviting, empowering aura about them that presents a somewhat false world of opportunity.
Even though they show a large scope of employment possibilities, graduates should avoid them. Here's why.
There's no way to stand out.
All applications received on job sites look exactly the same. There will be a cover letter and CV but not much else. This means it's hard to differentiate between applicants. People have been to school, earned a degree and that's usually all employers will see.
Qualifications alone are not enough to get a job, especially for graduate positions. Job sites won't allow for a dialogue of any sort to be developed around what an individual can actually do.
It's easy, but ineffective.
Sending a CV and cover letter in response to a job advertisement is far too easy. For graduates to think that they can get a job from something like this is a bit naïve.
This type of system seems to be efficient and work well. It makes people feel that applying for jobs is a straight-forward process and plays right into the hands of desperate graduates, usually giving them a sense of false hope.
Reality, however, is much bleaker.
I had a recruitment agency for 14 years and when I advertised a graduate role, I would get 200+ applications on the first day and the exact same thing would happen the following day.
Statistically, an individual hardly has a chance at finding a job.
No one considers the opportunity cost.
While applying for a single job won't take up too much time, applying for many will add up.
This is assuming that cover letters aren't copied and pasted but that thought goes into tailoring them for each specific job -- something which should definitely be done.
Given the low statistical chance of getting one of these jobs, there is an incredibly high opportunity cost in spending such a long amount of time on applications. When deciding to do this, the time can't be spent on something more meaningful and valuable, such as building a network.
So what should job-seeking graduates do?
Rather than impede their own ability to find a job any further, getting into the hidden job market is the next step any graduate should take.
This involves getting out there, meeting people and making connections.
Industry meetups are a good way to do this with sites like Meetup and Eventbrite proving useful. You can also find out about other meetups and events through industry bodies.
By the time students finish their studies, they should have 200+ connections on LinkedIn, a lot of these should be 'significant' connections such as employers.
Having any internship experience will prove useful, but for those that don't, learning things that university doesn't teach you will prove vital. An excellent example is gaining an understanding of the current software used in certain industries and jobs.
I certainly don't want to discourage people from seeking out jobs. But I want this to be a reminder about the competitive job landscape in Australia and the need to go beyond the obvious channels for employment.