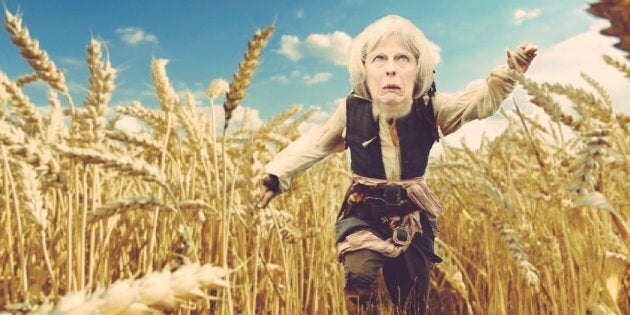 Whoever said the British were a bit stuffy and hoity-toity clearly hasn't met the UK Prime Minister, Theresa May.
In a recent interview with ITV News, the leader of the Conservative Party was asked what the naughtiest thing she had ever done was -- and boy did she have a confession to make.
"I have to confess when me and my friends used to run through the fields of wheat the farmers weren't too pleased about that," May said.
People were shocked by May's revelation and took to Twitter to express their disbelief in the Prime Minister's sordid past.
Apparently if you say "strong and stable leadership" three times, Theresa May appears behind you and ransacks a field of wheat.

— Alex Nichol (@AToiletDuck) June 7, 2017
ALSO ON HUFFPOST AUSTRALIA