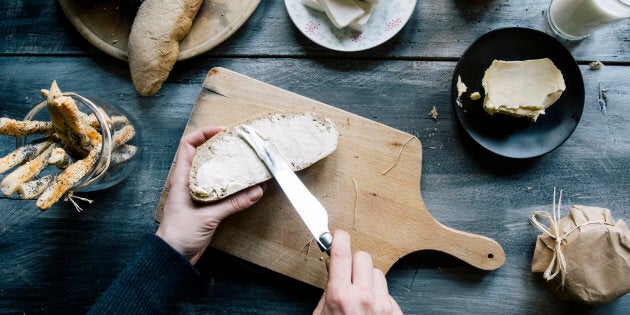 You've probably heard by now that we're facing a butter shortage in Australia, which is pushing up the prices for the staple ingredient. The butter shortage is even a problem in France, the home of the best buttery pastries.
While we're collectively imagining a world without croissants, cookies and buttery toast, according to senior analyst at Dairy Australia John Droppert, the whole situation is already levelling out and we as consumers needn't be too worried.
If you're wondering exactly why the butter shortage occurred in the first place and what's going to happen from here, here's an explainer.
What caused the butter shortage?
According to Droppert, there are a few key factors which have combined to create "a perfect storm" -- that is, the shortage we're currently facing.
1. The demand for butter has grown
"Over the last decade or so, consumers have moved back to including fats, including dairy fats, into their diets -- instead of chasing low-fat products -- so people have been drinking a lot of full cream milk and eating more butter as a result," Droppert told HuffPost Australia.
"One of the other food trends is around eating more natural, less processed foods, so more people are choosing butter compared to the alternative vegetable spreads."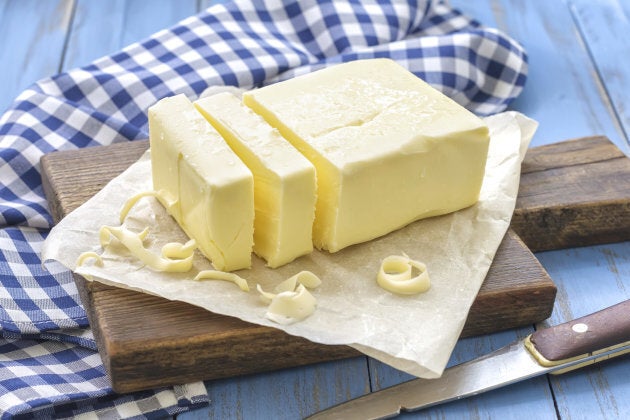 This consumer response isn't isolated to Australia, as there is a global move towards fats and whole foods.
"We've seen this across the U.S. in some of the big food service suppliers like McDonald's. They put butter back in some of their breakfast items instead of margarine, and all of a sudden that's a couple of tens of thousand of tonnes of butter every year. The trend is across western Europe as well," Droppert said.
"So an increase in consumption is the short way of putting it."
2. The demand for full fat milk has grown
If you're wondering what an increase in full fat milk sales has to do with butter, think about how butter is made.
"Long story short, we produce butter from milk. It doesn't come just as butter -- you produce it from the fat which comes out of the milk or cream, and the rest of the skim milk usually gets dried into skim milk powder, which is a product used in baked and other goods," Droppert said.
If that cream is staying in the carton and getting sold with milk, then it's not available to make butter with.
Because more people are choosing full fat milk, there's a decreased amount leftover to make butter.
"Liquid milk demands grows by a bit over population growth every year (around two percent) but we've actually seen a 10 percent increase in full cream milk sales and a corresponding decline in skim milk. So yes, there's a massive behind-the-scenes change in consumers' buying habits.
"If that cream is staying in the carton and getting sold with milk, then it's not available to make butter with, so that's been a pretty significant influence in all of this."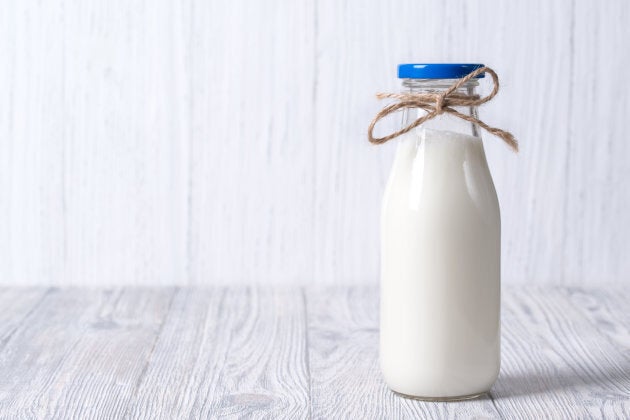 3. Dairy producers haven't been able to keep up
Because of the shift towards butter and full fat milk, dairy producers have struggled to meet the dairy trend demands.
"At the same time, in the last few years we haven't seen supply increasing by the same amount," Droppert explained.
"I suppose we're in a situation where we as food manufacturers are using all the different portions of the [dairy] product, so if one part of it changes then all of a sudden that forces a change in the other part of the equation."
This is where it gets a little complicated.
"At the moment there's a complete surplus of skim milk powder in the world so prices for that product are at a 10-year low, but butter is at record prices," Droppert said.
"As a manufacturer if you're choosing what to make with the milk you're buying from farmers, in many cases cheese or other dairy products are just as good. So we're not seeing a supplier response to these record prices. This is kind of exacerbating the problem."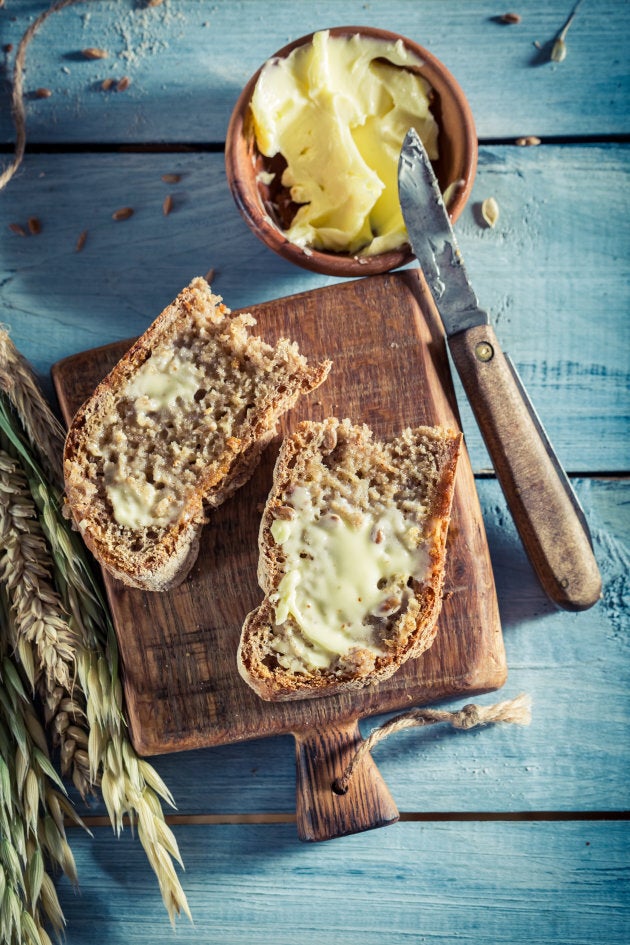 What's going to happen? When will the butter shortage end?
As Droppert explained, the impact of this shortage is "probably not all that dramatic" for consumers. There's still butter, it's just going to be more expensive until the supply increases, which shouldn't be too far off.
"We've seen higher prices in the supermarkets in the last six months, but they haven't increased as much as commodity prices -- commodity prices have gone up by about 60 percent and the international retail price has gone up by about 40 percent," Droppert said.
Commodity price: refers to the price of a good or material, bought and sold freely as an article of commerce. Commodities include agricultural products (such as milk and wheat), fuels and metals, and are traded in bulk on a commodity exchange or spot market.

Retail price: refers to the actual price charged for a product sold to a customer, which includes the manufacturer's cost plus a retail markup.
"There's not so much a shortage of butter for retail sales, it's probably the bakeries and the people who buy butter on a spot market basis who are having to pay a lot more for their butter, and that's why we're seeing prices of things like croissants potentially increasing."
But calm your teats, people, as Droppert said "the market will correct itself over time".
"There's more milk being produced, and in the new year we get the northern hemisphere spring and the big dairy producers will be producing a lot more milk so more product will be available.
"It is already starting to level out and I think once we get through Christmas, which is a big butter buying period, we'll see some substantial price drops.
"This is one of those short-term crises when a few factors align."