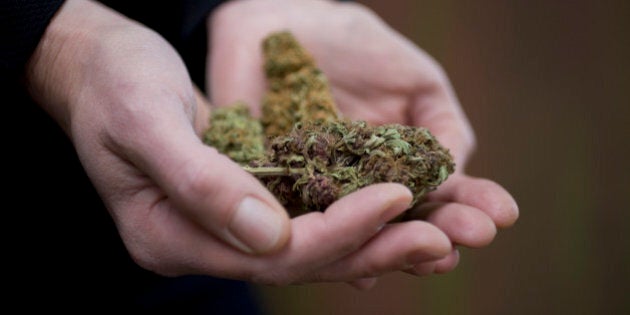 Of all the fields researcher David Allsop thought he would end up in, cannabis pharmacology was not one of them.
But the University of Sydney researcher told The Huffington Post Australia there was currently no area more exciting.
"It's rare to find a drug with medicinal potential that hasn't been tested and played with and understood for decades and decades," Allsop said.
"In cannabis, there are 10 major cannabinoids, and we have seen great medicinal promise for some, but others, we know nothing about."
Allsop, who started his career as an evolutionary biologist, will use a pub-based science event to speak about the University of Sydney's Lambert Initiative -- a multi-year program to produce cannabinoid-based medicines.
It will be investigating cannabis' potential to quell pediatric epilepsy as well as it's effect on chronic pain, neurological diseases like Alzheimers, metabolic diseases like obesity, mental health and cancer treatments.
The initiative was created thanks to a whopping $33.7 million donation from philanthropic couple Barry and Joy Lambert, whose granddaughter has debilitating epilepsy.
"This little girl, much like Charlotte Figi in California has Dravet Syndrome epilepsy and this family heard about remarkable results in improving their children's quality of life through cannabis," Allsop said.
"They were desperate, this little girl did not respond to medication and she was probably going to die so they took matters into their own hands and tried one nonpsychoactive cannabanoid and got quite good results."
Allsop said Australian parents were following suit.
"Currently in Australia, families are turning to illegally sourced cannabis for treatment and the concern is that we don't know if there's something harmful in it -- if it's contaminated, or they're giving their children THC which is intoxicating and has even been shown to be a convulsant -- something that encourage seizures," Allsop said.
He said studying the effects of an illegal drug was not easy.
"There are many hurdles to overcome," Allsop said.
"There's not even a handful of pharmaceutical companies around the world that manufacture cannabis-based products."