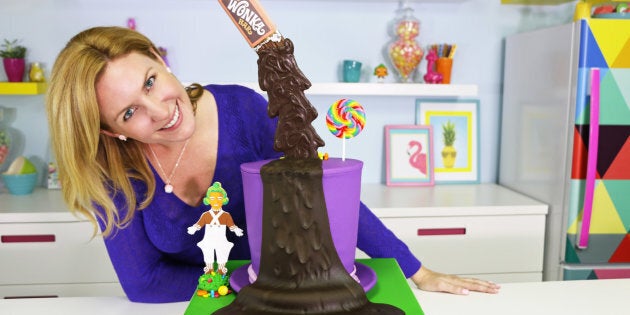 If you're a fan of cupcakes, novelty cakes and baking, you will no doubt be familiar with My Cupcake Addiction, the whimsical YouTube food channel which has 3 million followers.
The incredible cake and cupcake extraordinaire behind this fantastical and, quite frankly, magical channel is Elise Strachan from Australia's Gold Coast.
While her videos of making Wonka-esque cakes, cookies and cupcakes have generated 1 billion views, what you might not know is that Strachan's cake empire started from a small market stall selling cupcakes so delicious they brought in people from afar.
To find out more about My Cupcake Addiction's beginnings and global business -- as well as how to succeed in the YouTube world -- The Huffington Post Australia chatted to Strachan.
"I used to be a flight attendant and I decided to look at a home-based business so that I could start a young family, and I started selling cupcakes at a local market on the Gold Coast which gained a lot of popularity," Strachan told HuffPost Australia.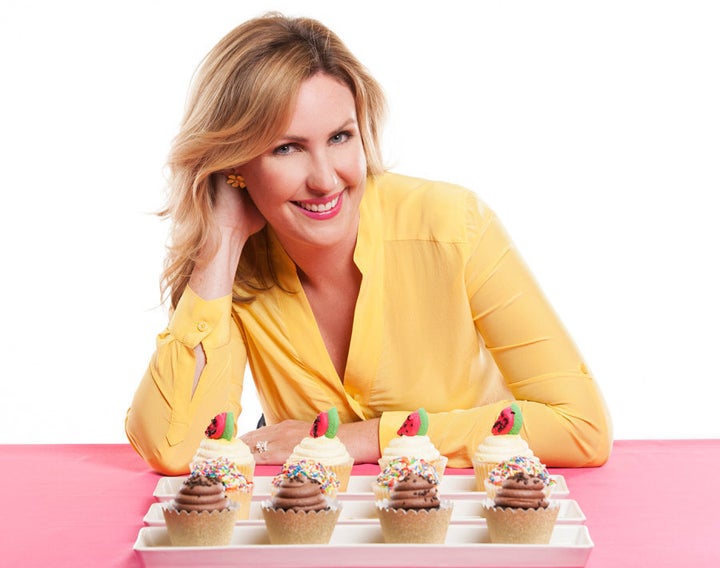 "In amongst all of that I had a lot of people asking me if I would run classes, if I would make cakes for their birthdays, and if I would show them how to make cakes the way I made cakes."
It was then that Strachan also began a wedding cake, novelty cake and dessert catering business. In late 2011, a few months after the birth of her first son, Strachan started her YouTube channel, with her tech-savvy husband, Alec, lending a hand.
"With all of the requests for classes, I decided to try making some videos and put them onto YouTube, just to see if I was any good at teaching people, and if people liked the way that I taught (before I spent a lot of money setting up a shop and organising an actual premises)," Strachan said.
"That was five years ago. I was making videos on the side while bouncing a newborn baby on my knee, and then going to the markets twice a week."
Then, two-and-a-half years ago, Strachan's YouTube took over and became the main source of income.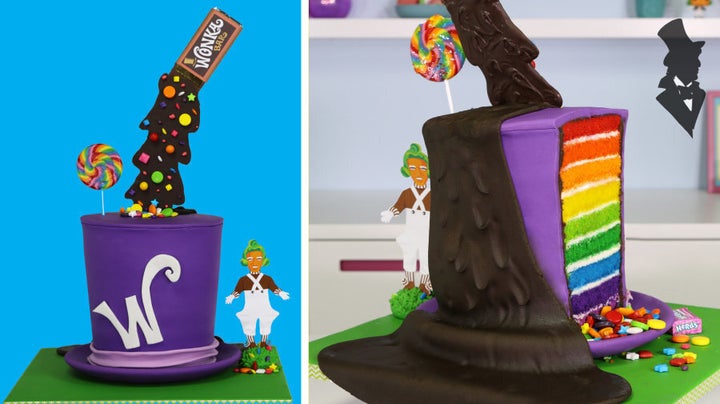 "We gave away the cupcake market stall, much to the customers' sadness, and focused full time on building not just our YouTube platform but also Facebook and Instagram," she explained.
"We have about 10 million followers around the world now. We have 3 million on YouTube, 5 million of Facebook and another 1 million or so on Instagram.
"I think the popularity of it really took us by surprise. But once we realised there was such a demand for it and it really really hit on a sweet niche, we went with it and put all of our eggs into that basket for a little while and it paid off," Strachan said.
You may not know looking at all the magical, precise cakes that Strachan is self-taught. In 2014, to tick off something on the bucket list and supplement her skills, Strachan completed a pastry chef program and became qualified just as she was due to give birth to her second son.
Don't ever feel like your skill level is not high enough, because you don't have to be Adriano Zumbo to jump on there and have a go.
"While I did obtain that qualification, it was more for my own personal desire of really wanting to. It was kind of a bucket list thing," Strachan said.
Strachan credits part of My Cupcake Addiction's success to her relatable and authentic voice and approach to baking.
"I differ a lot because I will show you how to make something amazing, but we'll do it with a snap seal bag, a ruler and things you'll actually have at home in a way that looks very accessible," she told HuffPost Australia.
"Even if I have an idea and it's complicated, I will work hard on it to make it easier because I know my audience have the desire to make these amazing things but are time poor and may not always the attention span or resources to put into it."
As a result of her hard work, dedication and success, Strachan is about to release her first cookbook, Sweet Celebrations.
"It's pre-selling like hot cakes at the moment. I'm very excited to have authored my first cookbook," Strachan said. "We've also started doing appearances on the Food Network in the U.S. and we have our own show coming out on there, so from small things big things grow.
"I have managed to walk a very crazy path and ride this very wild ride the past few years. It's surreal but very exciting."
Here are Strachan's tips and tricks for becoming YouTube famous.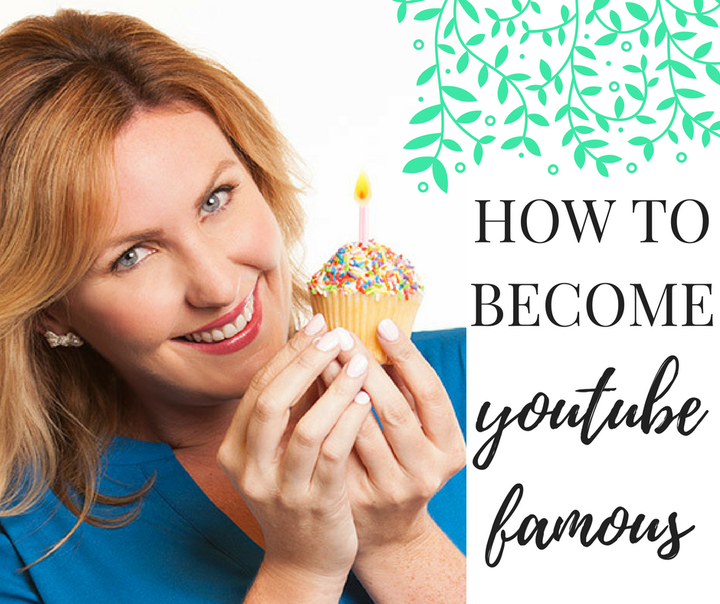 1. Just start
With thousands of YouTube channels covering food, travel, beauty, gaming, lifestyle and more, it's easy to feel like there's no point in even starting your own channel. But Strachan's first tip is to just start.
"Definitely just start. Don't ever feel like your skill level is not high enough, because you don't have to be Adriano Zumbo to jump on there and have a go," she said.
"A lot of people I speak to who are looking to start a YouTube talk themselves out of it because they don't have $10,000 to invest on expensive equipment. I know people who have started very successful channels on iPhones. Technology is not as expensive as it used to be. The worst thing you can do is plan yourself out of ever starting."
2. Know your audience
When you have your YouTube channel, it's important to have an understanding of who your audience is so you can tailor your content accordingly.
"I think knowing your audience is incredibly powerful. When I say 'knowing your audience' I don't mean listen to every negative comment that comes at you. Really look at what works, because what works for me will be very different to what works for somebody with a much younger audience or with a male dominant audience," Strachan said.
It's about identifying who you are on the platform and then staying true to it.
"I know for me, I target busy mums, busy 20 and 30-somethings that are moving into home, so their viewing habits are very different to that of a 13-year-old that might be sitting at home from 3-6p.m. every night with a tonne of spare time. I tailor my content accordingly."
3. Identify your unique brand and stick with it
Strachan's third important tip is to pick your brand and identify with it, and stay true to it.
"I have a very specific way that I do things and a very specific voice on the YouTube platform and online, and I make sure that every time I put up a video I ask: 'does this meet my accessible, achievable, over the top expectations?'" Strachan said.
"We'll look at things and say it's either not good enough or too hard for my audience to want to recreate.
"It's about identifying who you are on the platform and then staying true to it."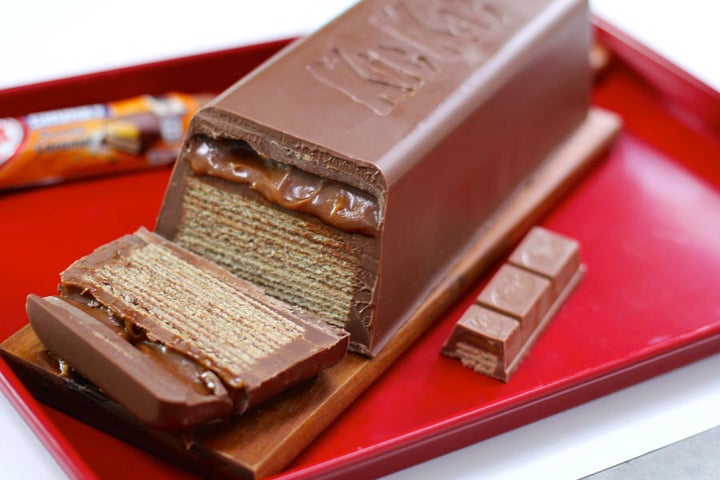 4. Know your competition
If you want to start a beauty channel, for example, Strachan urges people to observe your competition and see what makes them successful. Analyse what works for them and adapt it (not copy) to suit your own channel and brand.
"If you're going to really make a go on that platform, know what you want to do and look at the other people doing it in that space," Strachan said.
"If you want to be a travel YouTube personality, make sure you know what other people are doing and look at what's working for others.
"Don't copy, define your own style, but look at their practices because there's no point in starting in any industry or business with no idea what the competition is, or what the industry is doing. That's the biggest mistake people make.
"If you have no idea what's going on around you then how do you collaborate, communicate and work out exactly how best to build a business on a platform that -- even though it's 10 years old -- is still relatively new?"
5. Be real and honest
Strachan's last tip is to not be afraid of being yourself. Showing your personality and authenticity is key to being a successful YouTuber.
"Understand that you're dealing with an audience that appreciates you being real," she explained.
"The great thing about YouTube is that it's real people teaching and communicating with real people, and that's what makes it so unique, engaging and different. Understand that and don't feel the need to be perfect. If you drop something, just drop it, own it and keep going.
"Your personality is probably the biggest thing you have going for you, so make sure people can see it."
Click below to follow HuffPost Australia on Snapchat!