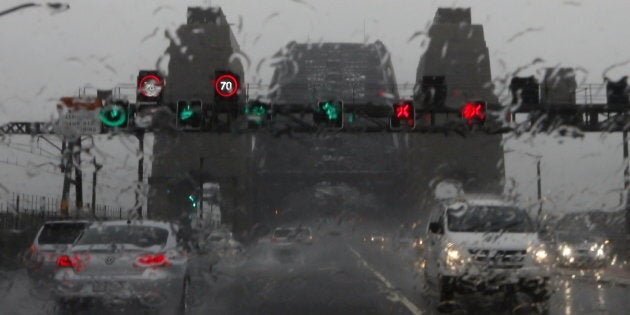 Forecasts from earlier this week for extreme weather in Sydney turned into a great big fizzer. But Sydney's weather has been notable this month for reasons other than severe storms. In short, the rain has been relentless.
While Sydney has copped the occasional heavy downpour, the real story is how frequent the rain has been. Every day bar three in March 2017, Sydney has been wet. That's right, it has rained on 14 of 17 March days to date, for a total in excess of 200mm across virtually all suburbs.
The next seven days? More rain is forecast. With some light and heavy showers thrown in. And maybe a little drizzle, just to mix things up a little.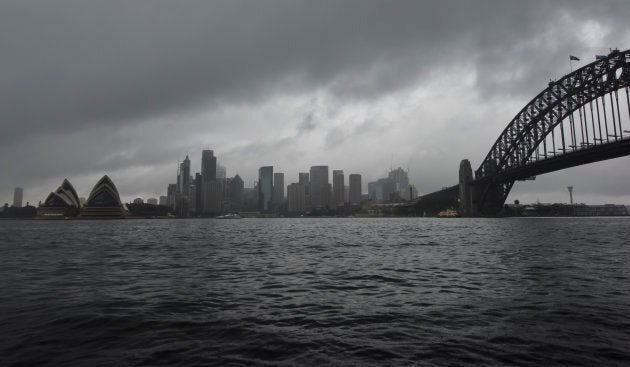 Meanwhile in Melbourne, rain has been recorded on just three days in March. On two of those days, the city received just 0.2 mm, which is barely enough to wet the roads. In total, Melbourne has had 2.2 mm in March so far. Little more is forecast for the week ahead.
Melbourne is headed for sun and top temps in the low 30s this weekend, while Sydney is going to be wet, again, with the likelihood of at least another 50mm of rain.
In a moment, we'll tell you about the weather pattern in place right now, which typically brings dry weather to Melbourne and rain to Sydney. But first, some weather stats. These might surprise you.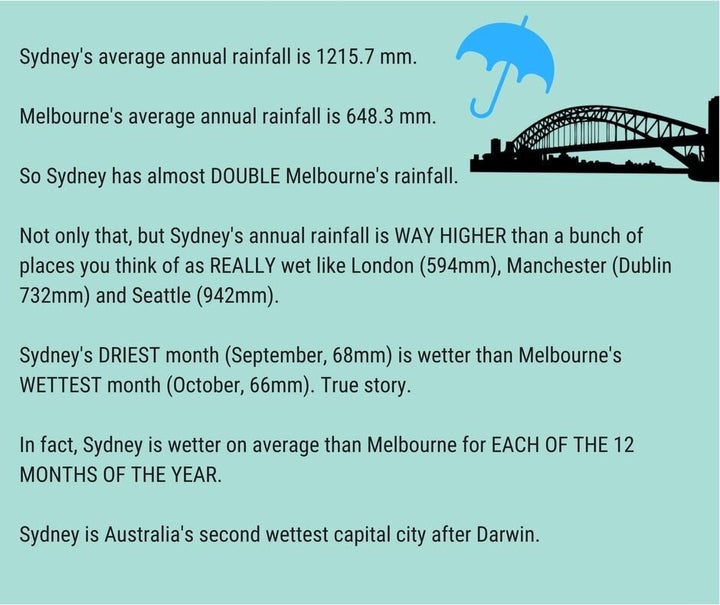 Amazing stuff, huh? It's true. Sydney really is wetter than Melbourne by almost any measure.
interestingly, despite Melbourne's reputation as the wet city, both cities have exactly 100 rain days on average each year. In Melbourne a sunny day can turn showery at barely a moment's notice, but rain totals are typically not huge.
In Sydney, when the rain comes, it comes hard -- and often sticks around for weeks. The weekend weather map shows why.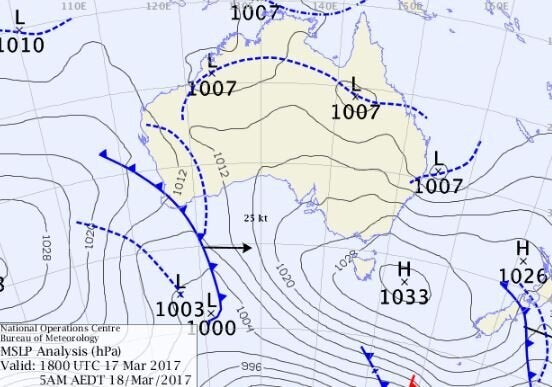 If you can't read a weather map, you really just need to know that air flows anti-clockwise around a high pressure system (see the big H parked near New Zealand?).
So Sydney is being drenched by a regular flow of onshore winds bringing moist air from the Coral Sea. Persistent easterly winds almost always bring steady rain to Sydney. But the rain doesn't travel far inland.
Meanwhile, it appears that the Bureau of Meteorology has a dry sense of humour. On March 22 -- which is the fifth of seven consecutive wet days on the current Bureau prognosis -- the Sydney forecast says "showers increasing".
We're honestly not sure how much more the showers could increase.
ALSO ON HUFFPOST AUSTRALIA