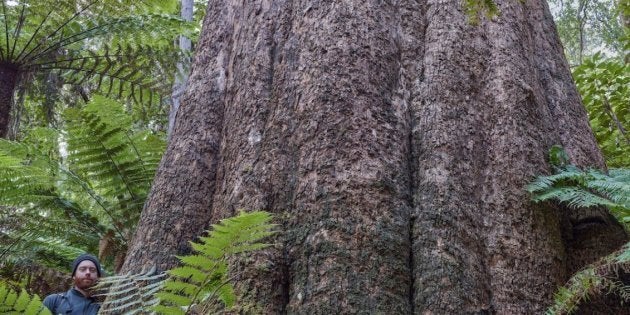 All eyes are on north Queensland, as the country's biggest environmental battle -- intermeshed with the murky worlds of politics, money, and big mining -- plays out over Adani's proposed Carmichael mine.
But in a quiet plateau in east Gippsland, a much less publicised but no less passionate fight is unfolding.
It's the struggle to save the Kuark forest, a small patch of priceless old growth forest slated for logging by VicForests -- the Victorian Government's state-owned logging agency.
Some of the magnificent eucalypts in the Kuark, about 40 km north-east of Orbost, are estimated to be over 500 years old. Like other old growth forests which continue to be logged in both Tasmania and Victoria, trees that were mature when Europeans first set foot on Australian soil could potentially be turned to pulp.
That throwaway quip you make about chopping down forests when you print out a long report at work? It's truer than you think. Much timber is pulped at mills like Gippsland's Maryvale mill, owned by Japanese company Nippon Paper Industries, where it becomes -- among other things -- humble office paper.
"This timber [is not being harvested for] violins, rocking chairs and beautiful dining tables," the Wilderness Society's Victorian campaigns manager Amelia Young told HuffPost Australia.
"Most of it is pulped or used for structural timber."
The bulldozers and chainsaws are set to move into the Kuark forest on Wednesday, November 1. So-called "citizen scientists" like Ed Hill are doing whatever they can to stop them.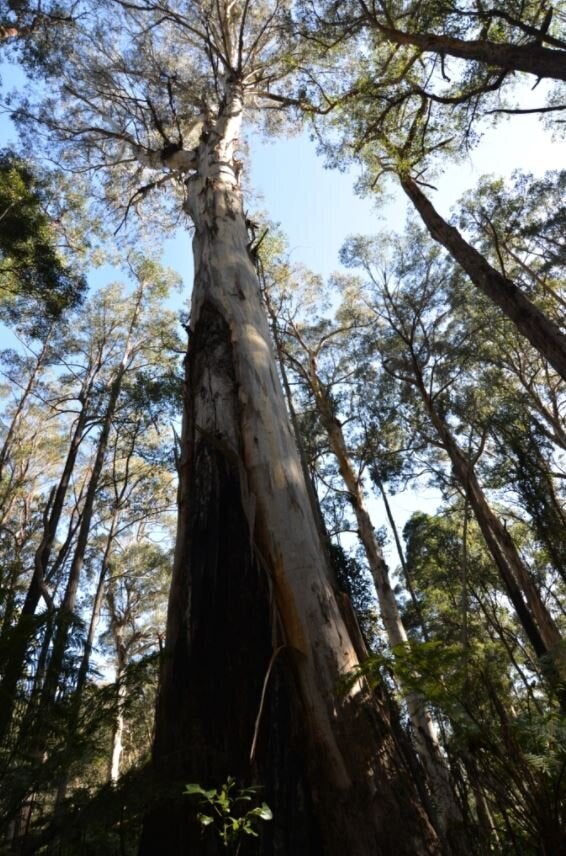 "It makes me feel really angry that in this day and age, with so much degradation that has occurred to our natural environment already, we log these pristine forests that have never been logged before," Hill told HuffPost Australia.
"To continue to log these last stands is an absolute tragedy."
There are leeches, it's cold, and as you might imagine, the rainforest is often wet. But the work is crucial. By identifying and documenting notable trees, and spotlighting at night to record sightings of species like the long footed potoroo, the greater glider, owls, and more, Hill and his fellow volunteers try to hold VicForests accountable to their stated goals of "threatened species identification and protection of special environmental values".
"All the work that we're doing is so necessary because the Department of Environment is failing in their role as regulator of the logging industry," Hill said.
"We'd like to see the Department of Environment grow some teeth and become a more proactive regulator."
HuffPost Australia put that statement to the Department. We received from Lily D'Ambrosio, the Victorian Minister for Energy, Environment and Climate Change, the following:
"A significant amount of the Kuark forest is already protected, and our new requirements will ensure more of this incredible wilderness is safe."
The "new requirements" to which the Minister's office referred were an 11th hour ruling that trees over 2.5m in the Princes Cut -- the name of the part of the Kuark forest slated for logging -- will be protected. Oddly, she chose Twitter to flag this message on Friday afternoon.
The Minister also told us that this is greater protection than is ordinarily required by law. Indeed, VicForests are legally entitled to log trees up to four metres in diameter.
But Ed Hill remains furious.
"This is not a win, absolutely not," he said. "The Minister hasn't communicated anything to any environment groups. The Minister has simply communicated through a tweet. This is Trump-style policy announcement here."
Hill said it was pointless to protect trees of a certain size within old growth forests because the forest itself will still be effectively wiped out.
"They're still going to cause irreversible damage to this really precious old growth ecosystem," he said. The entire area has never been logged and needs to be protected. I think it's really disappointing she can't take a stronger stance."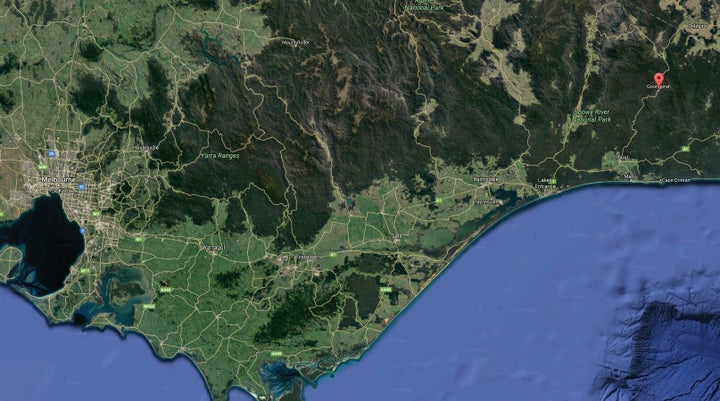 "There are complex rules that in essence require threatened species habitat to be protected and a certain proportion of old growth forest to be protected. There is a question in this case over whether the rules have been followed," EJA head Brendan Sydes told HuffPost Australia.
The Department declined to refute that comment directly when contacted by HuffPost Australia.
While there are ongoing legal questions over whether are some trees too large to log, and whether threatened species are being adequately accounted for, in essence, old growth forest logging is a moral battle. The core question is this: should we still be logging old growth forests at all?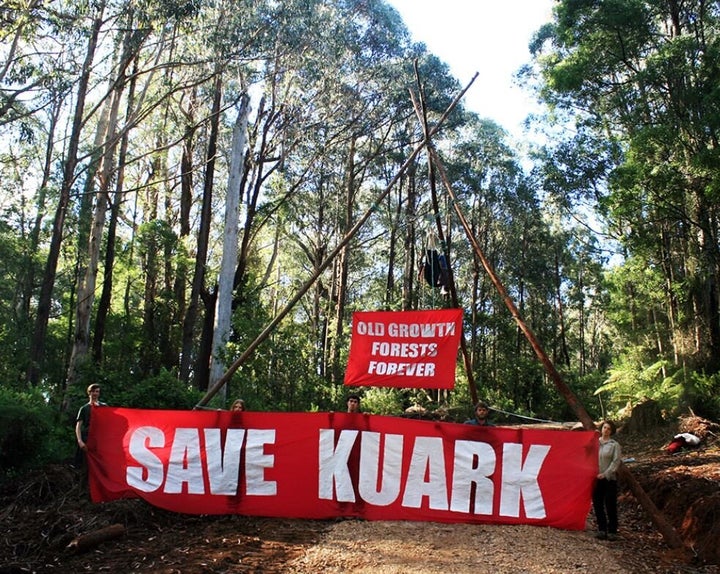 For government agencies like VicForests, old growth state forests are an incredibly attractive "biological asset" (as they call them in their annual reports), because unlike plantation forests, they are effectively cost-free to maintain.
It's also worth noting that governments of all political stripes are beholden to logging interests: the conservative side due to National Party interests, and Labor due to its ties to unions like the CFMEU -- and remember, the "F" in CFMEU stands for Forestry.
"The big picture is that we've got a regulatory framework that operates on the basis that there's a sustainable tradeoff between logging these forests, and threatened species and forest protection," Environmental Justice Australia's Brendan Sydes explained.
"But it's not possible and not sustainable."
Sydes said people like Hill do "really admirable work which ought not be necessary". But their work goes on.
The battle continues. Temperatures dropped below zero in Gippsland this week, but Hill and his colleagues hung tough. Whether the Kuark forest will be as resilient when the heavy equipment moves in remains to be seen.